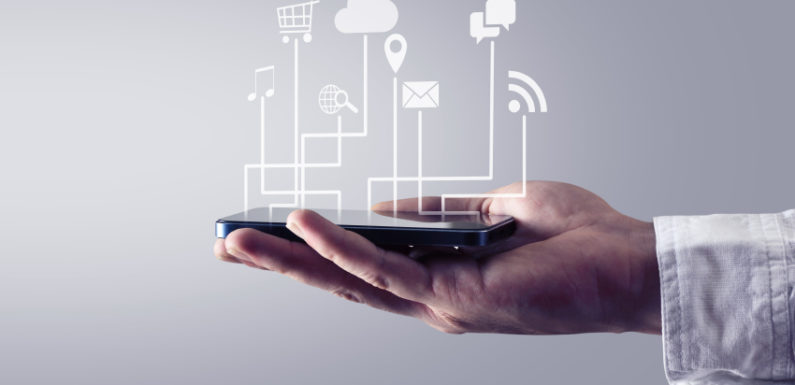 It is not a hidden fact anymore that mobile technology has a huge role to play in shaping up a business. Any form of communication is possible in the business world with the help of smartphones. There has been a tremendous increase in the efficiency and productivity of both professionals and company employees. Not only this, other factors like heavy investments in the infrastructure of a business, especially for small and medium-sized companies.
Below are few points that might be considered as the smartphone's impact on business that affect the growth of businesses:
#1 Increasing the Sales Performance
Before approaching any potential client there is a lot of research that goes into the process and by using a smartphone you can get any data on your tips. Understanding your client's needs and requirements and providing them with the right solutions is definitely one thing that will get the ball rolling in your court.
It helps you to keep a check on the inventory and gives you real-time updates on the same. From comprehending client's exact requirements and uploading the same into their system, smartphones have proven to improve any business's sales.
#2 Customer Support
Since the time Customer Relationship Management (CRM) has been embedded with the help of social media apps which further aid in solving a client's queries and issues.
These Apps have made the process extremely customized and that too in a concise format. Every specific detail can be added to it and at the right time, appropriate solutions can be provided.  
#3 Collaboration
For a person from the Sales department, who is generally away from the office, life has become way better in terms of holding regular meetings and conferences for the employees.
Any new update or development in the business can be easily communicated to all the employees making sure that a better collaboration among all the employees happens to yield to improved productivity.
#4 Customer Engagement
Instant communication not only shows that you are available and active but also solves customer issues real-time. The overall experience of a customer is enhanced by providing the best service possible. This not only improves in increasing the conversion rates but also develops a reputation for the brand among customers.
Almost every factor mentioned in the above points towards a certain type of smartphone. For all those involved in client servicing, smartphones are the tool that gets the job going. It not only holds the enormous data of their clients but becomes the only medium to get everything done. 
Multitasking is one of the most important factors which can either make or break the whole interaction process between clients and your business and hence a huge memory space will be dedicated to your office material.
The smartphone should also have a long-lasting battery because there is so much of multitasking going on on the phone that one will hardly get the time to charge the phone. Last but not the least, a phone which is economical and will still increase your sales.
Well, Now the market has already become so huge and competitive all companies are doing well enough to promote their smartphones by adding more and more features into it. Brands like Lenovo, Panasonic Smart Phones , Motorola, and Xiaomi they all doing very well in the market by just following above mentioned things.