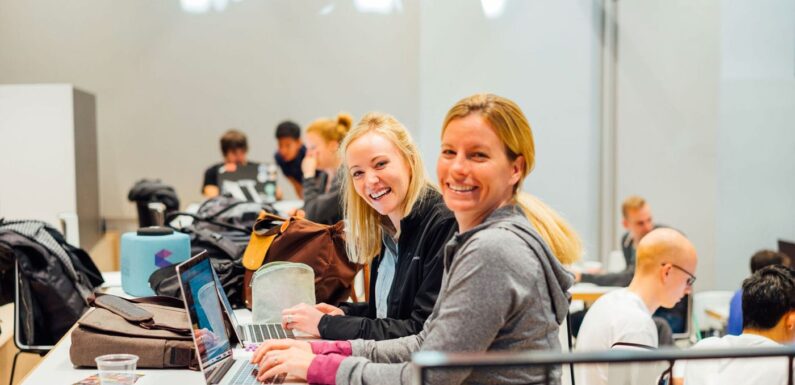 When most people think of digital marketing, they think of creating a website, paying for ads and using social media to post content on their page. Facebook is one of the leading digital marketing platforms. It allows many amazing features such as opening up a shop, automating chat messages, and featuring reviews. However, people often overlook the power that comes from running Facebook groups.
Each group is centred around a specific topic or a niche. The beauty of Facebook groups is that there are no actual ads, it is actually the community that creates new ideas and shares valuable content. Business owners can benefit tremendously from this since they can enhance their brand recognition and exposure in a big way. Here is how you can use Facebook groups to grow your community and develop your business. 
Inspire people to interact
As a group administrator, it is really important to encourage everyone to be active and offer their ideas. Although it is important to keep a fine balance between what is allowed and disallowed, the group should have a generally respectful tone where everyone is welcome to share their opinions, ideas and insights. 
This can be a phenomenal place where you can enable like-minded individuals to gather and speak freely. You can use these first-hand insights to learn more about how to pivot your future business endeavours. For instance, if one of your products flops you can always ask the people to give you their opinions and then simply improve the product. You can also ask the people to share what they would like to see in the future. Whatever the case may be, your members should be maximally motivated to engage one another and share freely. 
Target the right people
One of the most important things about running a business is keeping contact with the right people. You don't want your ideas to fall flat, simply because they are not getting to the relevant audience, no matter how good they are. That is why you can use Facebook groups to actually find out what sort of people will resonate with your ideas the most.
If you are about to roll out a product, make sure to probe the market first by sharing the content to several different groups. You can see differences in the responses and then find the most relevant people. Once you know your target you can study their preferences and adjust your marketing accordingly.
Listen to feedback
One of the most important things you can do to increase client retention is to listen to your customers. You can use Facebook groups to actively ask for feedback. If you have set up the group rules clearly you will be able to receive some high-quality feedback. You can use this to improve your product or service. Just make sure to stay open-minded, because positive and negative feedback is equally important. 
Promote exclusive content
Facebook is still one of the most important social media platforms in the world, and in countries like Australia, it remains the most popular social media platform with more than 60% of links clicked from social media coming from Facebook. This means that the competition there will be fierce. You can tackle this by leveraging exclusive content in your groups. You can implement FAQs, host live streams, feature discounts, organize giveaways and even recruit affiliates. In order to truly stand out, you will want to make it look professional too. This is especially important if you are going to plan live events. You can contact a social media agency from Sydney and get professionals to help you style your content more easily. This will definitely create a special bond between you and your members, as you offer something unique. 
Invite members to your events
One of the best ways to release a new product is to organize a free event. However, simply alerting people about the event with no actual notice will leave people confused. You have to gradually release tiny bits and pieces in the format of sneak-peek videos, or trailers to grab people's attention. You can then build up that tension and boost excitement over the course of a few weeks and finally announce an event which everyone in the group is invited. You can also make the members of the group feel special by giving them exclusive access.
Find ambassadors
Good businesses value a community-driven approach. And if you want to make your community stronger from within it is a good idea to find brand ambassadors. These are a select few of your most loyal customers. You can offer them special benefits as they promote your product.
You can give back to your ambassadors by letting them get a first look at some of the newest products and letting them test it. In return, they can help you by reaching out to other customers and promoting your product. This is an excellent way to connect more people together within the community while removing any bragging from your marketing campaign. You can simply let your customers hear from other customers.
Establish some rules
In order to ensure that your group is functioning smoothly, you can create up to 10 rules in your group's settings. This will allow you to establish some order in the group. Rules do not have to be restrictive only. You can use them to encourage people to be polite and share ideas. This can help you limit any spammy behaviour and set the group's tone.  
Conclusion
Facebook groups are an often-overlooked marketing strategy. However, the reality is that this is an excellent way to create organic growth and build a strong community around your brand. Some of the things to follow are: encouraging interaction, listening to feedback, offering exclusive content and establishing some rules first.