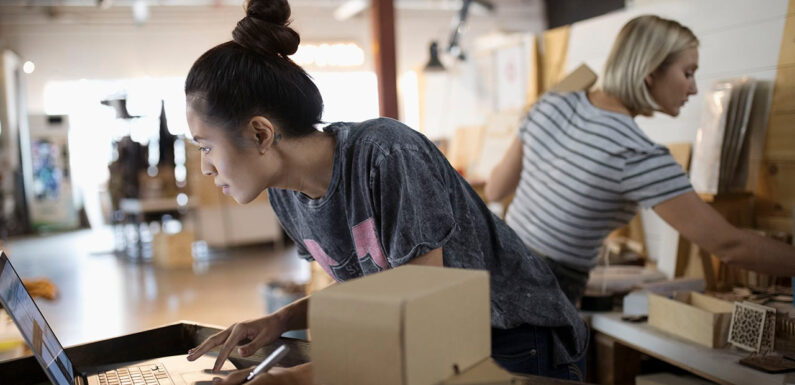 Customers expect so much from businesses and this includes excellent shipping services. As an online seller, you need to satisfy their needs and remain within the budget of your company. There are many reasons why shipping is expensive and among these reasons are physical spaces for warehousing, presentable and safe packaging, same-day delivery, parcel live tracking, and immediate refunds and replacements.
Just by looking at all these responsibilities, you surely have a lot to do. Many will have no other choice but to trust a shipping partner to lend a helping hand. Even though these services aren't free, there are affordable options out there. All it takes is to be practical with what you and your target market needs, and the most appropriate budget for your business will follow.
We're here to make your shipping money go a long way with the best courier for your products. At the same time, we want to help when it comes to building your brand by starting with the shipping aspect. If you're looking for leads, then this is it because we will be discussing how you can save money on shipping fees and what you can do during negotiations with your shipping partner.
Shipping and Money
Most small businesses and start-ups will struggle with finding the best shipping operations; the most common fear is that they're overpaying for services that might have been offered at a cheaper price through another company. Other times, online sellers fear that they might lose customers if their shipping partners do not qualify as a consistent and high-quality delivery system.
It shouldn't be intimidating at all to check which shipping partnership is the most practical choice. Before you sign the agreement form or contract, here are a few things which you should keep in mind to save more with shipping:
1. Match your delivery requirements and fees with the shipment
Get to know the small business specialist of each shipping service provider
Present your interests and compare them with the shipment requirements
Have a middle ground between you and the shipping partner by agreeing on matters such as package size, value, mode of weight measurement, and so on
Give an overview to your business staff and share a communication channel for mutual understanding of the shipping agreement
2. Implement a transportation cost charge-back policy
Establish a sense of transparency with your customers and let them know when they will be paying for shipping costs and when they will be shouldered by the company.
Make sure that the shipping company lets you offer premium services and special discounts then display a comparison between it and standard services (e.g., same-day delivery for premium vs. a 4-day waiting time for standard delivery).
3. Make use of a postage meter
Familiarize yourself with the postage meter: it should look like a portable machine that comes with a scale used for weighing packages, assessing how much postage costs, while also printing shipping labels.
Understand how this system works so that mailers can accurately estimate the weight of your product packages. This will avoid additional costs or over-postage issues.
4. Regularly track your carrier performance
Keep a scorecard or documentation that tracks service and cost. This will be a form of note-taking and can be discussed with your team.
Use the scorecard to examine the pickup, delivery, and customer care response with clients, shippers, and other business channels.
Discuss if your shipping partner is open to this kind of setup.
5. Know when you should be consolidating your shipments
Think about working with a freight consolidation company if your shipments frequently weigh between 150 to 20,000 pounds. This will combine your shipment with other shipments to build a full truckload.
When your truckloads are less than this, it will still be charged as a full truckload. On the other hand, when the container load seems to be higher than the usual truckload then you may have to deal with additional expenses.
Negotiating Your Shipping Money
There may come a time when your shipping money may not fit the services offered by the shipping provider you're eyeing to work with. As shocking and disappointing as it sounds, there's still a chance to tweak the agreement and turn it slightly towards your business's favor. All you need to do is to negotiate effectively.
Give your potential shipping partner the chance to know more about your product's specifications, your shipping history, and other possible factors that align with both your goals and their goals. With this approach, they may have reconsiderations. As you talk about your business, don't forget to discuss the expectations you have for the following variables:
Box size for your products
Secure packaging types
Product origin and destination
Product dimensional weight
To make your negotiations even more effective, you need to realize that not all shipping companies will shut their doors on you. For as long as you maintain your professional approach and internalize a can-do attitude, then you can productively negotiate. Should you need to adjust most of the agreement to your company's framework, we've provided some strategies in ecommerce. Take a look at our list and see how this helps in reaching agreements that are compatible for all parties.
Never compromise yourself: This includes your convenience and backlogs.
Have a designated time to discuss: There is no need to stretch out the period to know the direction of your agreement with the shipping company.
Present your shipping data: Talk about your shipping history, product volumes, and other important information concerning your offerings.
Hire a parcel shipping consultant: This applies to businesses that are short on staff that can adequately handle shipping-related questions and decision-making.
Find any hidden charges or fees: Know exactly what you are getting into before you think about signing the contract provided by your shipping partner.
Research on your shipping investments: Have an international shipping guide and ponder on what it is that you seek and classify as an 'exceptional' shipping solutions company; perhaps your interests do not match with the values of the shipping partner you are considering.
Never make the first shipping offer: Let the shipping company introduce you to their framework and ask for further details of each. This way, you'll find out how you can save with the most preferable shipping option for your brand.
Inquire for any volume discounts: Some shipping companies prefer businesses that ship in bulk instead of a couple of packages. The best part is that some of these shipping companies may offer exclusive discounts per batch.
It's not easy to find cheaper shipping solutions that do not compromise quality, but it doesn't mean that it is impossible. Once you've done your part in the negotiation process, your priorities will fall into place.
Did this article help you realize more about what you can do with your shipping money? Let us know what you think by sharing your thoughts in the comments below!