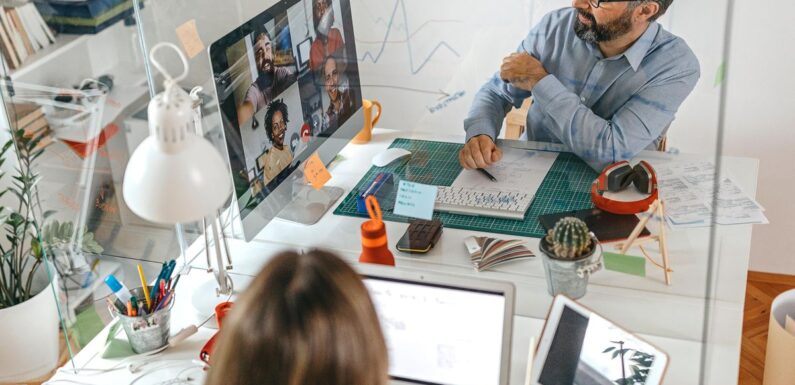 The evolving technology brings exciting opportunities for event planners. From the experiential marketing statistics, we learn a few things about event management technologies. First, it can boost event attendance by 20%. It can also intensify productivity by 27% and reduce overall costs by 20-30%.
With new software updates, it may be time to scale heights and boost productivity. This can be done by maximizing the modern event management software.
The association management system is one powerful system that successful event planners in the modern-day continue to embrace. This is a technological solution that enables you to manage your organization's membership using a unified system. The system then does things automatically for you.
With this powerful online tool, you no longer have to struggle with tasks like email marketing, event registration, and others. The Association Management Software (AMS) does it all for you.
Take the example of event registration. With AMS, you can collect the event registration and payments online. Again, following those registrations, you can send automated, personalized emails.
You can also view the registration information in real-time, and with just a few clicks, you get to email all the event registrants.
How Do You Benefit from Online Event Management Software?
It's evident that with association membership management software, you can do away with the old paperwork system. This old system makes the event management tasks more complicated.
Think about it as an event planning and management company when an AMS can streamline your day-to-day administrative routines.
Your team can then focus more on the most productive activities, such as engaging event attendees. What does this imply?
It implies that taking advantage of the association management software can enable event planners to stay on top of their game. They can also keep their attendants always anticipating more.
The event management tool can save you time by taking care of logistics. In return, you can focus on streamlining your event to be more productive by generating more revenue. As a result, you get to work more towards scaling up people's interests and increasing your attendance rate.
In short, the event management and automation software can benefit you by:
Managing your event admin efficiently
Saving both time and money
Automation of all your promotional activities
Are you thinking of an online event management software for an event or conference but don't know where to start? You're in the right place. Keep reading to gain deeper insights.
A Guide to Picking an Online Event Management Software for IT Industries
Statistics indicate that as technology continues to advance rapidly, marketers must catch up if they want to survive. With the wide-ranging tools and software in the market, event planners must be careful in choosing the best solutions.
So, how do you go about it?
1. Define Your Needs
To establish the best event management software that will work out best for you, you must first ask yourself this question: "why do I need this software?" This is the first step to determine the type of online event management software to choose.
The above question is fundamental because every software is generated to serve different event planning purposes.
As an event organizer, you may want software that you can customize to meet individual needs. You also want one that you can use to send and follow up email invitations or other event-related updates.
Therefore, you'll require a system with features like:
Personalized email templates
Automatic repeat reminders
Automated invitations
Scheduling functionalities
Other forms of delivery data
Also, your priority may be to save time by allowing the software's automation to handle the tiresome event management tasks for you. Such tasks may include creating and updating event programs and registers.
Are you also looking into increasing attendee participation to enable your exhibitors to generate more businesses? Do you prioritize the ticketing system to save money through enhanced event registration?
These questions form part of the things you may reflect on to determine the right software for your needs.
Other essential questions to ask yourself so that you can establish your particular need and pick the best software include:
What items do you require for the event?
Ensure you write down everything you may need for the event. Such may include an event website, web brochure, attendee engagement solutions, and attendee check-in tool.
What type of event are you planning?
Establish whether your event will be a virtual, in-person, or hybrid event. This way, you can find software that will support the particular event type.
Is the selected software mobile-friendly?
Make sure you find out whether the software has a mobile app for the benefit of your attendees.
What are the app's reviews and ratings?
To guarantee that you're selecting the right software, check what the online user communities have to say. Alongside the reviews, you can find the software's overall rating.
How easy is it to adopt the software?
Check whether you can schedule a live demo. Even better, make sure you test the software's performance in advance.
2. Look at Design Options
One of the most critical factors about event management software is the user interface. Ensure that the easy-to-use interface does not come at the expense of customization. The design choice should not limit users in any way.
You can confirm this best by finding out if you can have a free trial or a broad demo.
Look keenly at all the available options, and compare the wide-ranging features and tools from different software. Also, while conducting the association management software comparison, remember to prioritize your business needs.
3. Consider the Cost
The cost for different event management software can vary significantly. Usually, the most advanced and popular systems come at the highest price.
But, this does not mean that you cannot get the best software aligned to your needs at a cost-friendly price.
Before making your decision, you need to define what you look to obtain from any software.
Do not be lured by a Google search suggesting that a particular software solution is great. This does not necessarily imply that it will be the perfect fit for your event management needs.
4. Be Sure of Customer Support
With any software, quality and reliable customer service are paramount. You need a guarantee that you can get quality intervention and that any downtime will be reduced.
Remember that using new software means extensive experimentation and learning. So, you must be sure of a complete customer service backup to help you through the orientation process and beyond.
You can check the company's responsiveness online by finding out comments across its social media pages.
Find out if there's an issue or perhaps an improvement suggested. Ask yourself, does the company respond and act on the problem timely and appropriately?
Other Important Things to Consider
Before picking up an online event management software, remember to ask yourself the following critical questions:
Can the software match up to your existing systems? – Think about how well it can work with your customer relationship management.
Can it scale up with the business's current needs? – If you aim at doing more events and increase attendees, can the software scale it all up for you?
Can the target audience use the software comfortably? – Think about your targeted event attendees and how techno-savvy they may be. Ensure the software's features are easy for the average user to access and use it.
What are the association management software reviews? – This is a fantastic way to confirm a new software's workability and its overall performance. Check out some of the recent comments and questions asked by customers in online forums. This will give you further insights into what clients or users think about the software. In case of any issues with the system, you can make timely decisions.
Key Takeaways
Event management software solutions can enable event planners to perform their jobs effectively. The software can help in registration, ticketing, attendee management, event design, marketing, and beyond.
Finding the appropriate online event planning software can take time, but it's worth it in the long run.
You don't have to rush into your decision-making. Use the above guide to analyze the different software carefully. Do not forget to check what other users have to say about the tool.
Analyzing every essential information allows you to pick up the right event management software. You're then guaranteed that the tool will align fully with your business processes.
Note that the right online event management software can work out things incredibly for you and your business. You only need to find the right online software that works best for your event, and success will be sure.