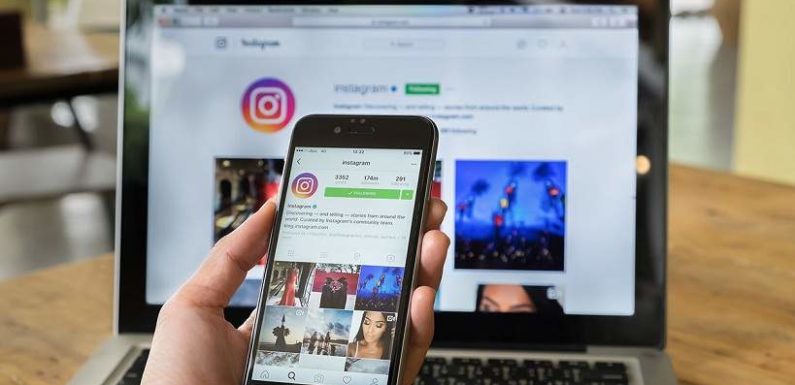 Are you looking ahead to enhance the outcome of your Instagram account in an exclusively creative manner? Want to market your brand and grow further your account? Good! With a little bit of research and creative techniques, you can increase your followers manifold. There are some exclusive tried and tested techniques that will help a lot in achieving your goal at the fullest.
Emancipating Growth on Instagram Indicates the Flow
It is time to apply some exclusive and highly advanced strategies for marketing successfully on Instagram. Instagram has 800 million + active users and 500+ regular active users. Such an emancipating growth indicates that it is a great channel that is charged with ample marketing opportunities for brands.
10 Best Ways for Marketing Brands on Instagram
Almost thousands of bloggers along with marketers and writers carry on with experimenting their brands on Instagram. Some even buy real Instagram followers to market their brands. Below are some exclusive ten ways that have been compiled to grow and market your products in this social media channel:
Following accounts that are industry relevant
To market successfully on Instagram, you must follow accounts that are relevant as per your industry.  Following their accounts followed by interacting through likes as well as comments will be of great help. It will increase your chances of following back your account so that you may easily start with your new poll of audiences.
Making your bio highly descriptive
A highly compelling and descriptive bio including few emojis will definitely create an everlasting impression about your Instagram account. A highly adorable profile picture will drive a lot of traffic towards your homepage. As it is the first thing that viewers come across, you need to come up with a highly impressive bio. The first impression matters a lot.
Posting on Instagram posts regularly
Posting informative and amusing stuff is another great step in marketing your brand on Instagram. The posting quite often ensures that your brand remains relevant for long. On the other side, posting in an overwhelming manner may annoy your followers. It will be good to run own experiments to determine the best frequency of posting on Instagram.
Selecting hashtags in a wise manner
Hashtags play a very important role in enhancing the glory of your post. They are utilized by many people to search for new posts by new people for following. Every day, almost thousands of hashtags are posted and shared on Instagram. It is good to go through posts by top influencers to get an idea about hashtags that are being used. You will be able to come up with potential hashtags for further usage.
Posting current and highly informative contents
Creative, informative and decent contents are loved by all. At the time of posting contents, you need to ensure to include the latest information. It must speak something useful to attract audiences from all around. Instagram is a great platform that will help you to reach potential customers and engage them. It is the content that will help you in fetching numerous benefits.
Using location tag for driving engagement rate
Location tag applied at the right place will definitely drive high rate engagement. A post with a relevant location tag has higher chances of receiving a high engagement rate in an average. Location tag enhances discoverability thus making it easy to increase engagement level at the best. Overusing of locating tags must be avoided as it may underestimate your level.
Making usage of exclusive tools for coming up interesting montage
There are numerous tools that will help a lot in coming up with highly interesting montages on Instagram. You may take help of Instagram Layout app at the time of posting a sequence of images. Additional free of cost tools that will definitely make a difference includes Canva and many more.
Requesting for a response from followers
Instagram serves to be a two-way dialogue platform that will let your followers interact with each other.  Also, you need to respond to their comments to carry on with the engagement. It is all about having an active engagement rather than having a massive following.
Trying to identify key influencers in the niche market
As an Instagrammer, it is your earnest duty to identify key top movers and shakers nearby your area. The more you are able to shake hands with key influencers in your niche market, the easier it will become to improve Instagram visibility.
Cross promoting Instagram contests
It is a great step to cross-promote Instagram contests on other social platforms. It will become easy to spread the word and attract a number of followers. Inclusion of campaign hashtags, displaying pictures and including quick links of contests will be of great help in the future.
It is for sure that following the above-mentioned steps will definitely help in easy marketing on Instagram.