User experience (UX) refers to how the user feels when interacting with an interface, such a s an app or a website. UX is important because it aims to fulfill users' needs by providing a positive experience that will induce conversion or keep customers loyal to the brand.
There are over 1 billion websites last 2020, and with how easy it is to make one, the number only increases by the day. Given this, just having a website won't be enough to get user attention and patronage. What will set you apart is the UX you provide. Thus, if your website offers poor UX, don't expect site visitors to stay for long, much less convert.
One of the ways you can improve UX is through your website design. Most companies invest in professional website design services to ensure they minimize losses due to poor UX. If you're hesitant to spend money on web design, think of it as a representation of your brand in the digital space. 75% of people judge your business' credibility based on your website, so if it's unattractive, outdated, and slow, that will negatively impact your reputation. 
What counts as good design?
Design is not just about the appearance of your site. It also covers many technical aspects, including speed, security, navigability, etc. In this article, we cover what web design features are necessary to give your users the best UX possible.
1. Fast loading time
Now that fast Internet is the norm, most people expect that a site will load in 3 seconds or less. Slow loading is the top 1 reason for site abandonment according to users, so ensure your site loading speed is the fastest it can be. Improve your site speed by compressing large images, reducing redirects, minimize unnecessary site elements, and doing regular webpage performance tests to determine if the problem lies with you or your service provider.
2. Security
In a time where identity theft, credit card theft, and other such online privacy issues are on the rise, it's becoming increasingly important to users that the sites they browse are secure, especially if it asks for personal information. Search engines even block non-secure websites from their platforms, which could have negative repercussions for your business. To give your users peace of mind, ensure all your software and plugins are up-to-date, regularly change your administrator passwords, use a secure web host, and add HTTPS and SSL certificates.
3. Intuitive navigation
Implementing intuitive navigation means that your site offers an easy and straightforward browsing experience. You want users to delve deeper and deeper into your site, and to do that you need to offer them various ways they can keep browsing, whether that's by recommending other products or articles or having clearly labelled links that can lead them to other content that covers more in-depth information. To guarantee a smooth browsing experience, you need to do regular site audits to catch any broken or misdirected links. Too many interruptions could lead to the user leaving your site in frustration.
4. Neat layout
Keeping your content organized helps users browse more comfortably. Things like proper margins and alignment improve readability significantly and keeps your page looking clean and professional. The empty spaces also keep users from feeling overwhelmed by your page's contents and offer their eyes a place to rest.
5. Responsive design
Users will access your site on various devices, and your site needs to be presentable regardless of what device it's displayed on. Implementing responsive design involves modifying your website's code, so if you don't have technical web development skills, you can request professional website design services to ensure you have a responsive web design. These services often include design changes to your website to improve the mobile browsing experience like spacing links farther away to make it easier for users to press specific links with their fingers. They can also develop a mobile version of your site to cater to mobile users exclusively.
6. PWD accessibility
Similar to how store owners install wheelchair ramps and elevators in their stores, you need to ensure your website is accessible to anyone who wants to browse it. Simple things like changing font style and color to improve text readability and adding subtitles to videos can improve overall UX significantly.
7. Web design is subjective
While there are general rules on what counts as good web design, you must remember that site features that work on a certain industry's website may not be necessary to improve UX on another industry's website. A square grid layout may be the best way for eCommerce websites to help shoppers browse but it's not the best layout for blog and news sites. 
Here are some tips to ensure that you're implementing features that add value for your user's,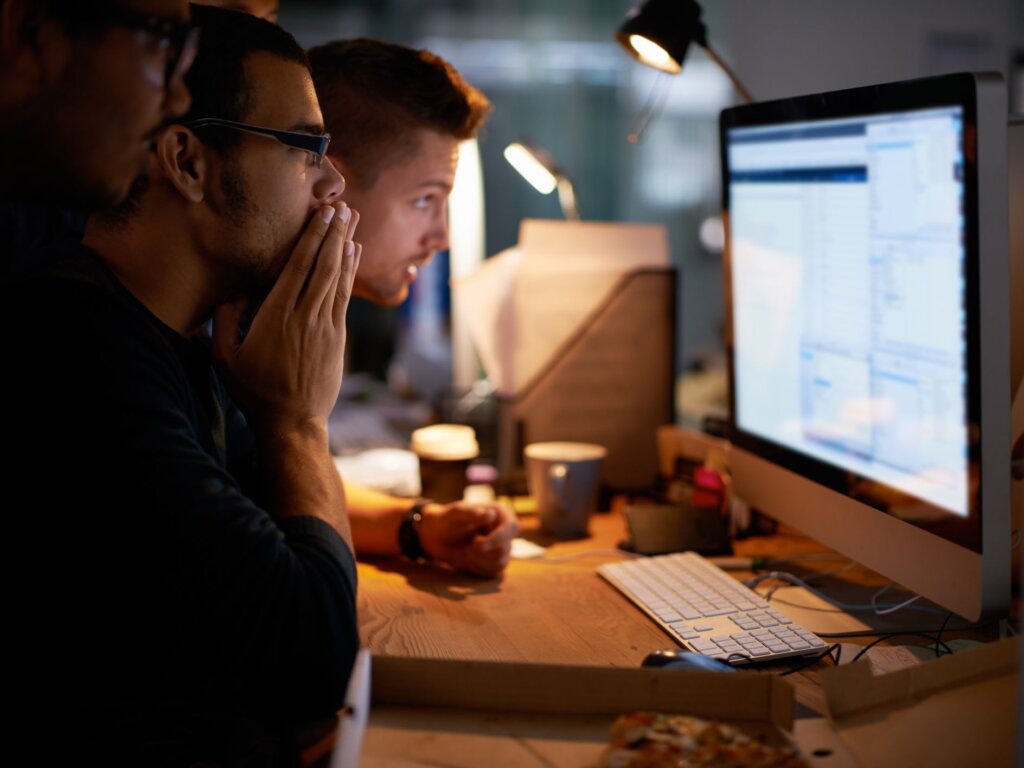 Implement A/B testing. A/B testing is showing different users different versions of your site to determine how UX changes when certain features are removed or added. This helps web developers understand what changes are necessary to improve UX. Something as simple as changing site colors or font could have a big impact on how users interact with your website. 
Use site monitoring software. Site monitoring software can track individual user browsing patterns and can give you valuable insight on any site hotspots and problem areas. By knowing which pages of features are popular, you can incorporate more of those into your website, while knowing at which point users click out of your site will help you determine what specific changes you need to make.
Gather direct user feedback. Asking your users for feedback is perhaps the most straightforward way to get their personal thoughts. Remember that you made your site for your users, so you need to hear their input so you know how you can cater to their needs better.
Your website is one of your business's most valuable assets especially with the COVID-19 pandemic still limiting brick-and-mortar stores. Ensure that your website is optimized for conversions and UX by following these tips, hiring website design services, and listening to your users.