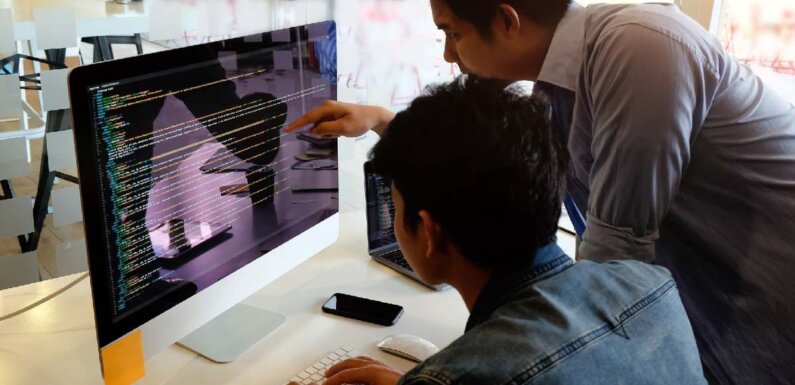 You've been looking for the right candidate to fill up this position for months. But you still haven't found anyone qualified enough. If you're just about ready to throw in the towel, if you're tired of finding candidates who don't fit the bill, you might be going about it the wrong way.
Here's a look at common hiring mistakes. Go over the list to find out if these mistakes apply to you and what you can do to avoid them.
Not Knowing the Hiring Requirements
Before you start looking for database designers, make sure you're well aware of your team or department's hiring requirements.
Do you need experienced or senior designers or will someone with the skills of a junior designer be a good hire, too?
Is your team ready to provide the training that the employee needs?
Whatever your answers are, they will impact your hiring decision. If you need someone with experience, for instance, then you'll need to skip resumes or portfolios from candidates who are just starting out.
Focusing on LinkedIn
It's true that many prospective employers find some of prospective candidates on LinkedIn. But this isn't the only platform out there. There are places like Guru.com that allow you to meet professionals who offer their services.
You'll find freelancers and agencies using the platform to advertise services for hire. If you haven't been exploring other sites and options over the years, then you've been missing out on a lot of hiring opportunities. Stop posting jobs in the same old spots and start checking out marketplaces for potential hires.
No Structured Hiring Process
Before anything else, how have you been recruiting employees at work? Do you have a structured hiring process? A tedious and stressful hiring process might be one of the reasons why candidates stop pursuing their applications with your company.
Take a long look at your process and see about streamlining it.
What steps can you do without?
Which ones don't have any significant impact on the outcome of the process?
Fix the structure of your hiring process and that will help you eliminate candidates who are a good match for the vacancies in your organization. However, since there's often a need to find qualified candidates fast, it's important that you learn how to balance speed and quality in the hiring process.
Attracting the Wrong Candidate
Do you have a hard time attracting the right candidates? If you often end up with prospects who are not right for the job, look for ways to change that. Increase the odds of finding the right talent by using recruiting technology. What are the best practices and tools being used today? If you haven't been updated with any of that in the last few years, then learn new methods of recruiting talent. Plenty have been introduced over the years. Don't stick to only what you know.
Dismissing Company Fit
Successful hiring teams pay attention to company fit. It's not enough to hire someone with the right credentials. You'll find plenty of people who often fit the bill, with the training and skills that will serve them well in the position. But if they don't fit your company culture, that's not going to be a good hiring decision in the long term. People tend to leave work environments that they aren't comfortable or happy with. If they don't like the company culture or they aren't compatible with it, then they won't thrive in that environment.
The problem is that you want every new hire to last. You want employees that will be at the company for years. It's not just about loyalty. This is also a practical concern as rehiring and retraining costs can be hefty. You want to save the company all that. It's also easier to build a solid and committed team if you are all on the same page.
Not Asking for Feedback
One way to find out more about your hiring process is to ask for feedback from the candidates. Not a lot of companies do this. Many believe the feedback will be negative so why bother? But that's not actually the case. Get feedback from candidates, even the ones you reject—especially from them—and you can get insights into how you can improve your process. It can offer suggestions on what areas you need to work on and fix. Start offering surveys to help you get feedback from your candidates.
Longer Than Necessary
Do you use any recruiting software? If you're still doing many of the administrative tasks manually, it's time to upgrade the way you work. Consider the bottlenecks in your hiring process and what can be done to reduce delays and shorten work times. That will help you improve your hiring experience. Implementing a recruitment chatbot is also a good way to provide basic assistance with common issues.