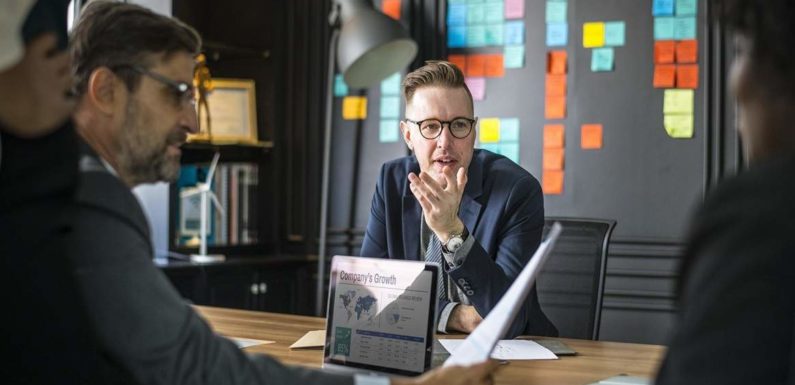 The digital landscape is evolving tremendously and the core strategy of marketing has shifted from the traditional marketing system to the online marketing system where marketers reach a greater number of potential customers through social media and websites.
In the past, marketers would send sales messages to the customers but these practices changed over time. Older practices like these were not that effective because people often marked such messages as spam. Therefore, they had to come up with better ways to interact with the customers and social media has been very helpful in this regard. With social media, companies can easily communicate with their customers and serve them better they get to know about the interests and preferences of their customers. In addition to this, websites also act as a bridge between the customers and the company.
In today's modern world, creating an online presence for your business is a must in order to attract new customers and retain old ones. The main objective of every business is to maximize its sales revenue and this goal will become easier to achieve if you have a website or a social media page for your business.
Creating a good website for your business is not enough because you have to optimize it as well. Search engine optimization (SEO) plays a vital role in the success of the businesses because it improves the ranking of a website on search engine platforms like Google and Bing. The better ranking would attract more traffic to your website which resultantly would help you enhance your sales revenue. However, SEO is not just about diverting traffic to your page. SEO is considered to be the best return on the investment that you make for your business. With better ranking, you can attract customers and significantly improve the sales of your products and services. Furthermore, you need to improve the security of your website by using a secure internet connection.
SEO and Promotional Techniques
There is no doubt about the fact that SEO is a mixture of several features and techniques which are used for promoting your business on online platforms. With these techniques, you can generate better leads and create more awareness of your brand which is crucial for success.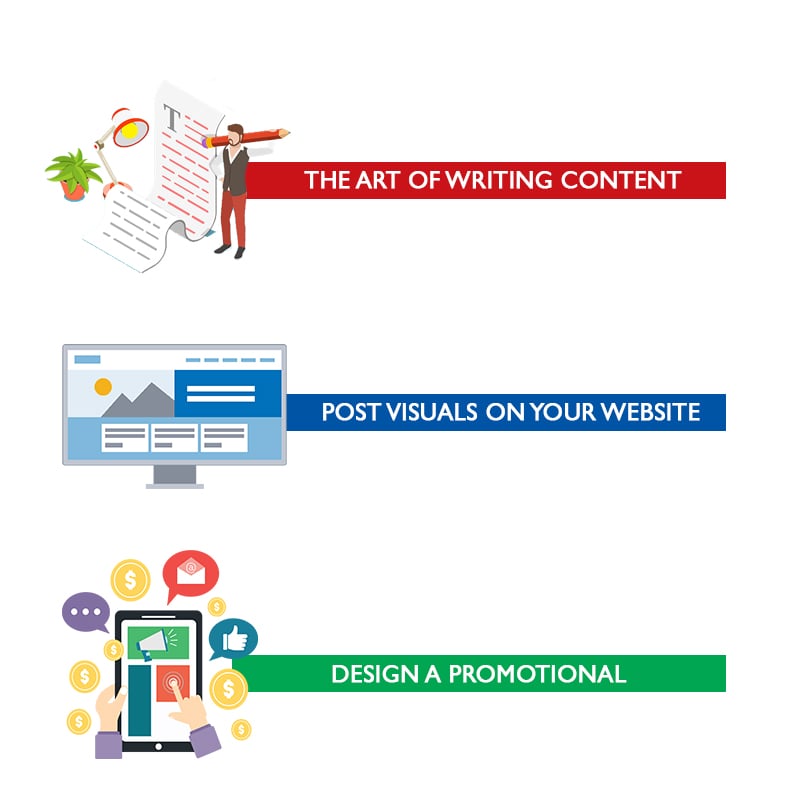 The Art of Writing Content
Out of all the techniques used by online marketers, the content strategy is considered to be the most important one because the content is the king when it comes to digital marketing. The content on your website should be original and genuinely written. This creates a strong relationship between you and your clients because when they read meaningful things on your website, they become loyal to your brand.
With proper content, you can create value for your brand and that is what marketing is all about – creating and delivering value to your customers. With guest blogging, you can reach new prospects and generate backlinks for your website which helps you in reaching out to more potential customers. It is important to note the fact that the content posted on your website should be relevant to your brand and it should contain the solution to the problems that are faced by your customers.
Post Visuals on Your Website
According to some researchers, people tend to find those websites more attractive which are colorful and are full of visuals. You can add different types of visual content to your website to make it look more appealing for the customers. For example; images, videos, infographics, memes, and presentations. Sharing visual content on your website can have a great impact on the brand recognition of your site and it can increase customer engagement as well.
The best part of the visual content is that it is mostly free for the customers to download which enables you to generate more traffic to your web page. Making your website visually active can help you boost your sales and win new buyers. All you need to do is provide genuine and logical content on your website for the users.
How can SEO help grow your business?
It is worth mentioning that selling products and services largely depends on how your market and promote them. Your products should be designed according to the preferences of the customers because they are the end-users. The product should act as the perfect solution to their problem. Moreover, SEO enables you to reach more customers so that you can represent your brand and promote the services that you are currently offering. You need to spread awareness of your promotional deals. This helps customers see and avail your offers. Its greater reach depends on SEO to a very large extent.
Design a Promotional Strategy
You need to understand the marketplace by reading and analyzing it in the most effective way possible. This would help you find out the desires of your customers. Thus, you will be able to serve them with better products and services.
Targeting specific customers is extremely important for designing a promotional strategy for your online business. You need to know who your actual client is. Once you have figured this part out, you will be able to modify your products according to your target market. In order to improve the ranking of your website and to run a successful marketing campaign, you need to answer the following questions:
What is your target market?
Where do you run your marketing campaign?
When do you run your marketing campaign?
Once you know the answers to these three questions, you will be able to promote your online business successfully.
Conclusion
The main objective of your business is to build profitable relationships with your customers. People need to know about your existence in the market and this is where SEO steps in to save the day. SEO helps you draw traffic to your web page so that you can convert potential customers into your loyal clients. With the help of a strategic approach and proper use of SEO, you can manage to improve the element of engagement on your website so that it becomes visible to the general public. Always keep in mind the fact that positive reviews help in gaining credibility. In no time, your business becomes a brand in the industry.