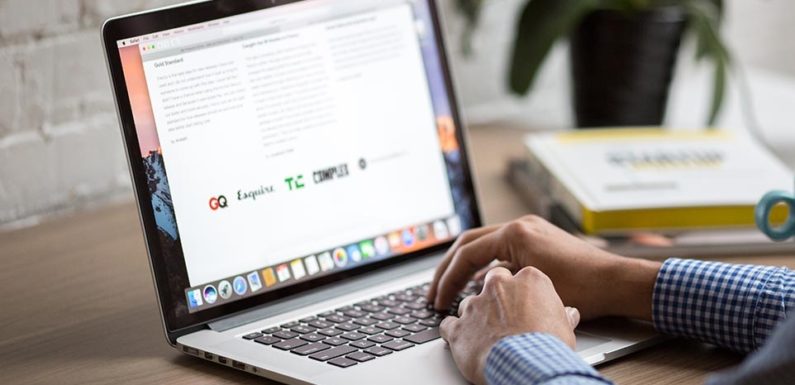 With 'passion for writing' considered one of the most essential skills for digital marketers today, it's no surprise that article writers are constantly looking for ways to improve. Polished content marketing skills is an impressive addition to your resume and something that clients actively look for.
Due to the lucrative nature of this career, the competition is fierce. Many professional article writers find it hard to consistently come up with original and fresh content. If you don't write on a regular basis, your skills could get a bit rusty.
The good news is that article writing isn't rocket science. It's an amalgamation of creative flair, ability to read extensively, and an innate desire to let others in on the "next big thing".  As long as they have the will, anybody can improve their article writing skills.
If you want to make it big as a pro article creator, check out the following tips on improving your writing skills.
Thoroughly Understand the Basics
To write credible content, you've got to be well-versed with the basic principles of writing. We're not asking you to enroll yourself in an expensive writing program. However, we do stress on the importance of having intermediate knowledge of grammar and spelling. It's a big turn off for readers to spot spelling mistakes. Not to mention, it devalues your otherwise great content.
Practice, Practice, Practice
This is one of the best ways to enhance your writing skills. Just like almost anything else, regular and consistent practice will help you shine in the field. There are no shortcuts. You simply can't transform from a mediocre content generator into a star writer overnight.
It doesn't matter how talented you are, you've got to hone your craft over a period of time. This is especially true when writing SEO-friendly articles aims to boost web traffic. In other words, if you want to enjoy high ROI on your product, ensure that your articles are highly refined.
By writing on a regular basis, you'll not only polish your skills, but also overcome your fear of the blinking cursor or the blank page. Even if a handful of people read your first few articles, don't give up. Keep writing until you find your own unique style that attracts readers.
Read Like It's Your Job
It's no secret that the best in this industry dedicate a considerable amount of their day to reading. Just like writing on a regular basis is indispensible to sharpening your skills, so is regular reading. This doesn't just include bite-sized blog posts.
Diversify your reading sources and challenge yourself to consume somewhat dry but informative text, even if it's not what you usually read. When you get in the habit of reading more, you learn to develop an eye for the details and spot mistakes. Analyze the sentence structure, the vocabulary, the verbs, and the overall flow of the material. Emulate this style into your pieces.
Join a Writing Workshop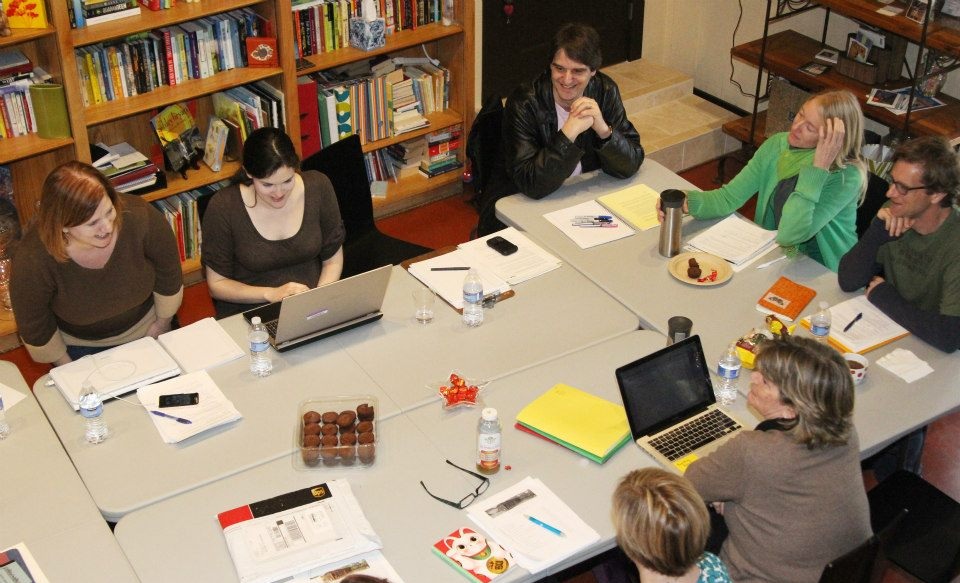 If you want to make learning fun, join a writing workshop or content marketing group.
It's a great way to share your ideas and opinions on subjects and to know what stances other writers take. You'll have a lot of fun interacting with like-minded people who have the best chance of understanding your struggles as a writer.
Even though it might seem like a scary idea to stand in front of a room full of perfect strangers and share your ideas, think about this. Your material is going to be read by hundreds of people. If you can convince that small room of audience, you can definitely win over your larger reader-base without a hitch.
Dissect the Pieces You've Enjoyed Reading
Don't make the mistake of sticking to the same three sites to get your information from. Many writers only read material published by the same sites on a regular basis. It's understandable to gravitate toward text which appeals to you. A clever writer doesn't simply read for pleasure, they carefully dissect what it is that's got them hooked. Chances are your readers will be drawn in by the same things.
Print out your favorite, recent articles or blogs. Highlight whatever it is that got you interested in the material. See how the writer transitioned between ideas while keeping the piece together as a whole.
It could be a particularly well-crafted sentence or a genius pun, or even a well-researched paragraph. Find the common threads between them that worked for you. Apply those techniques to your articles to come up with a masterpiece.
Parting Thoughts
Looking for professional article writing services? Search for the best SEO article writing service providers in the business and reach out to them! Make sure the articles they write are custom-written and 100% authentic. If you want 100% plagiarism free content with a quick turnaround, all you have to do is mention your requirements to the experts and get content that makes an impact.