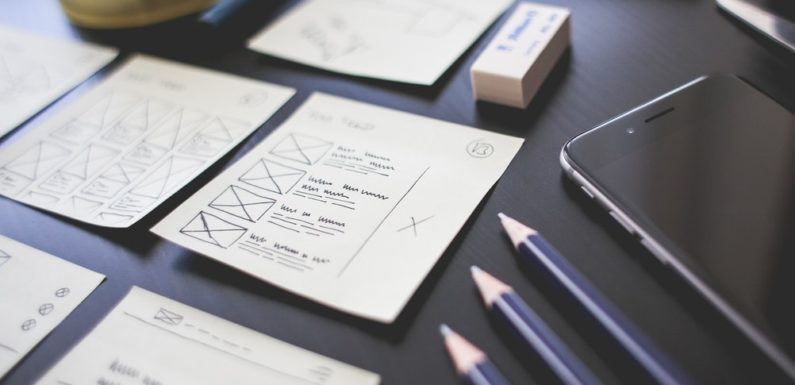 Do you want to drive your insurance business by facilitating people to buy, access, and renew their policy on the move? Well, a customized iPhone insurance app can work wonders. From general to life insurance, feature-rich insurance apps can exert a huge impact by addressing various business needs and attracting a wide audience.
Your insurance business needs an assistance of an iPhone app development company for coming up with a dedicated app if
Majority of your targeted audience uses iPhones

You  want to provide more pleasant and safe user experience

You want to bring a sophisticated and futuristic app for the iOS platform

You wish to figure out the most convenient app solution for your customers
But, before you find the right iPhone app developer for your project, we would like to give you a useful guide containing necessary features and cost-related information. It will certainly help you get ready with the outline of your app and a rough idea of the development cost. Sounds good? Then, let's dig deep into it.
Business Benefits of Insurance Apps for iPhones
But before we move ahead, it's interesting to make a list of key benefits of an iPhone mobile app for your insurance business:
Simplified Claim Process- A seamless and rapid claim process is available for the customers through an app. It brings more convenience for the insured person.
Real-time Vehicle Information- You can monitor the driver's behavior in real-time thanks to telematics and a customized mobile app for insurance.
Higher Efficiency-  With simple claim process, easy and safe payment options, and quick renewal, your insurance app can assist you to increase the efficiency.
Increased Possibility of Sales- People welcome a mobile app that takes care of every policy-related aspect. You can boost your business with such an app.
What's more, you can bring specialized iPhone insurance apps like an app for settlement of claims, an app for car insurance, an app for life insurance, an app for travel insurance, and the like to serve the niche customers globally.
Necessary Features for Insurance App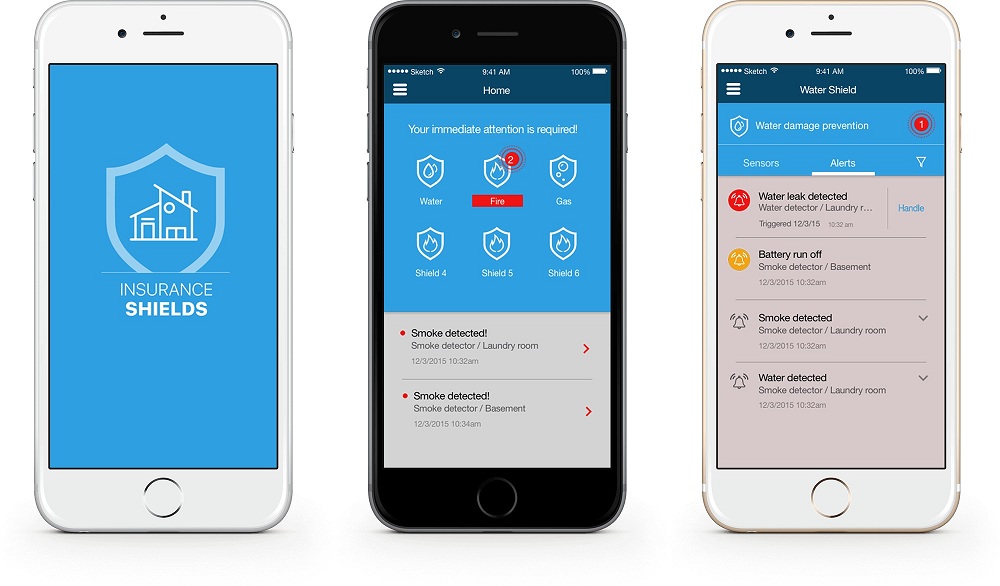 Do you know that insurance apps fall under the category of on-demand mobile apps? It is for this reason, it has the features same as those for on-demand apps. For example, the user's registration, feedback, and customer support are the most basic and necessary features for any on-demand app like an insurance app.
The iPhone app development services provider integrates the following important features also to make the app more customer-friendly:
#1 Push Notifications
From sending reminders for the payment premium to giving claim-related information, push notification is one of the most important features of any type of insurance app.          
You can readily address the customers and spread awareness about insurance-related aspects with the help of notifications. However, unlike other on-demand mobile apps, the notifications cannot be used for marketing purpose in the insurance apps.
#2 Geo-Location
This feature will enable you to track the customer. Yes, the geolocation feature, powered by GPS, is a boon for general insurance companies. It assists both general and life insurance companies in settling the claims as companies can readily track the user or the insured person.
The geolocation feature also enables the insurance companies to identify any fraudulent claims through showing the exact location of the user.
#3 Built-in Chat
The insurance iPhone apps require an inbuilt chat function. It enables the customers to get the online support as and when they want. The insurance business comes to an existence for mitigating the risks involved in our life and neutralizing the impact of uncertainties.
The chat feature can serve these objectives by providing the real-time communication facility. The iPhone app development company can integrate the advancements of AI (Artificial Intelligence) for offering a 24/7 chat facility.
#4 Payment Gateways
Integration of payment gateways is necessary for any type of insurance company because this feature enables the insured persons to pay premiums. You need to give all the major payment options to your customers including PayPal, debit cards, and net banking. Also, the iPhone-based insurance app needs to have an Apple Pay integration for facilitating the payment through Apple's own platform.
Also, it is necessary to provide a safe payment facility to the users because they give highly sensitive information related to credit or debit cards while paying the insurance premiums.
#5 Health Services Information
From health to vehicle insurance, it is must for an insurance app to show the addresses of associated healthcare providers. You can make this feature more useful by giving a location-based search function.
Health services information can also enable the users to find the nearby healthcare facility in the case of emergency. In a way, this is one of the most important features for your customized insurance app.
#6 Calendar Sync
This feature enables the users to combine the due date with the calendar. The calendar sync can arrange the policy schedule in a better way for the users. Though this is a small feature, it is necessary for an insurance app as the insurance business deals with certain deadlines for paying premiums.            
The insurance app for iPhones can have three versions. One is for the users or customers, second is for the agents, and the third is for the admin or company management. Every version has different key features. It is better to approach an iOS application development company to get more insight on these variants.
Cost of Insurance Mobile Apps for iPhones
Now comes the real point that you are waiting for a long time! Yes, here we are going to discuss the cost factor for the customized insurance app for iPhones.
Your app depends on two core development aspects- features and development time. Though these aspects are interrelated, we will have a brief outline on both these aspects here.
Feature Integration
The app architecture consists of documentation, design, development, and deployment of an app. Now, features make any app basic, medium, or complicated. Complicated app costs you more and the basic app is the least expensive.
Here is a tip- you can come up with an app with basic features for your insurance business. Once you start reaping the benefits of a mobile app, you can come up with subsequent versions that have advanced features. This tip will help you get an app in a limited budget.
Development Duration
The app's complexity is a factor in deciding both the duration and cost of your app. When the app's complexity is more, it takes more time to develop. Here, there is a significant role in the developer's hourly rates.
When you hire iPhone app developers, it is better to ask for the hourly rates.
Do you know, there is a lot of variation in the developer's hourly rates globally? Let's understand this by the following quotes.
US and European app developers- Between $100 to $250
Australian app developers- Between $80 to $170
Indian app developers- Between $20 to $50
Time is now to break down the cost for the iPhone app development irrespective of its type or genre.
Documentation- Conceptualization of the app (Takes almost 40 hours- $1000 to $2500)

Design- UI design for attracting more people (Takes almost 60 hours- $2000 to $3000)

Development- Feature integration and back-end development (Takes maximum time)

QA- App testing for performance and quality (Takes around 80 hours- $2000 to $4000)

Deployment- Bug fixing and upload on the App Store (Takes around 40 hours- $1000-$2000)
If you find this information excessive, then let's come to the point! An iPhone app for the insurance sector starts at $20000 and can go beyond $50000 depending on the complexity of your app.
Well, that's all for now. There is no exaggeration in mentioning that a feature-rich, seamlessly performing app can make your insurance business more customer-friendly than ever. It will certainly increase the RoI and lead your business toward an all-around growth. Make your business ready to deal with the challenges of a robust BFSI sector with an insurance app.