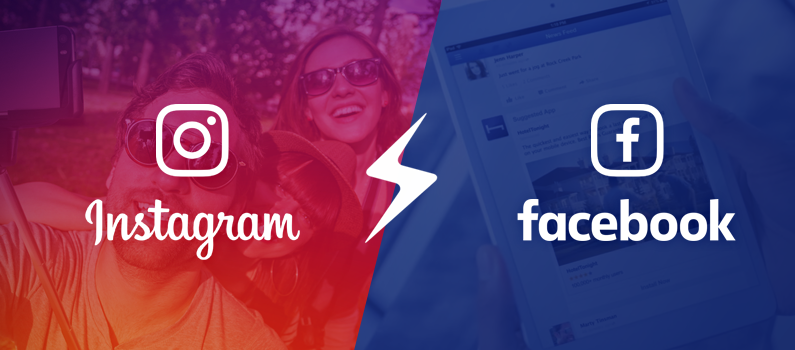 There's a reason that applications such as Instagram and Facebook are called social media. In the so-called "real" world, when people like you they are going to say hello, they will share information with you, and, if you're selling something you've made, they're quite likely to buy from you rather than buying from someone they don't know or don't like.
You may wonder why would it be different in the virtual world, the online reality? First and foremost, you'll have to get used to the idea that getting "likes" on Instagram and Facebook is a bit more involved than getting people to like you in your neighborhood or in your community. It's interesting, however, to note that the process is similar in both places.
Similar, Not Exactly the Same
If you're on a search for Instagram tips and tricks for free likes, you've come to the right place. But, you should take a few minutes to look at the process in a side-by-side comparison with being liked in the real world. For example, you might walk into a shop or a small gathering of people, engage in a conversation for a few minutes, and when you leave, someone will say, "I like her or I like him."
It's similar, as mentioned, with social-media apps. But, there are a few specific steps you should take in the Instagram world if you're trying to build a list of "followers." The first of these steps is to make sure your profile is complete. Be sure the visitor can see how you look (profile picture), and also has a brief but informative description of who you are and what you're about. It's also important to provide a link that takes them to your website.
Connections
To compare this to your physical world and your desired circle of friends/customers, if others are comfortable with your appearance and know enough about you to feel comfortable talking with you and working with you, you've established a firm foundation for future interaction. Human beings make decisions based on visual information and emotion, so make sure your photo is professionally presented without making you look "stiff" or "fake."
You should have a complete Facebook page and then connect this with your Instagram account. You can get followers from your list of friends, as well as use Ads Manager on Facebook to promote your service or product on Instagram. This is not so different from getting recommendations from other friends or from other providers on Main Street in your town.
Because you're in the social media world, you should also make connections by having a plan for how you'll comment. For example, look for relevant hashtags and make your comments on photos that have only a few comments. This last tip makes it more likely your comment will be seen and will be appreciated by the individual posting it.
Real Connections
As you consider the best ways to get more followers on Instagram and more likes on Facebook, there are, as mentioned, specific steps you can take. But, when you have people who like you and interact with you, how do you know which are true friends and which are only pretending? This can be an issue in your physical world just as it can be in the Instagram/Facebook world. First of all, you might as well accept this as a reality, so you can stop worrying about it and do something to change it.
You don't want "bots" because they won't be able to provide sincere insight into your efforts, and they don't spend money, which is your ultimate goal. If you want to present your Instagram presence as a real business/marketing effort, you must have a clearly stated objective or purpose for the effort. Be prepared to measure results and figure out what your return is for the time and effort you put into this. If your primary goal is to improve the level of engagement with your target audience, you must first have a target audience.
It's essential to have a strategy for what you're going to place on your social media sites. What is the main focus of your graphics, videos, and text? The more specific you can be with this, the less likely it is you'll attract random/fake followers and friends (those that don't take any positive action). When your audience and your content have a defined purpose, you'll get people who are genuinely interested and will want to engage with you.
To Conclude
It's also important to play the numbers game with Instagram and Facebook. So, be sure to like plenty of posts. While pursuing this strategy, do all you can to uncover the hashtags that will work best for you. In fact, you should take the next step after following the important advice here by learning all you can about the effective use of hashtags.