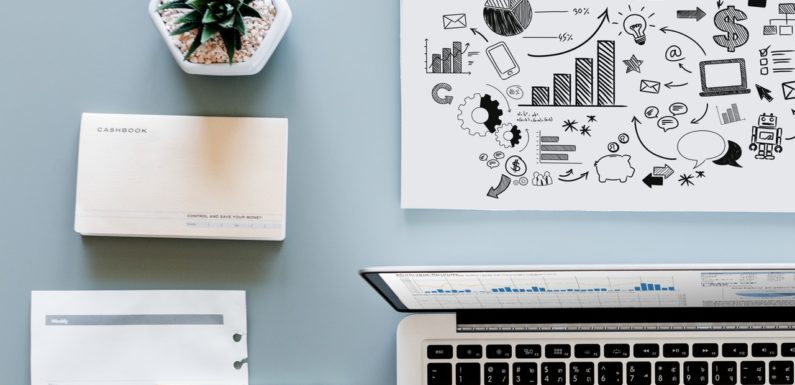 The digital landscape is constantly growing and, to get in front of your potential customers, you need to create a recognizable brand that stands for authenticity, quality, and reliability. In other words, you should build a strong brand identity that will inspire your potential your customers to choose you over your competitors.
And, here are a few steps every digital business should take.
It all Starts with a Responsive Website
Given the fact that search engines are still the major traffic drivers, setting up a killer site and optimizing it for search engines is a necessity.
To get people to stay on your site and convert, you need to make it visually appealing, responsive and user-friendly. Sites that provide exceptional user experience and make their visitors' journey through different stages of a sales funnel pleasant are seen as trustworthy.
Another important step in building an online reputation is your content strategy. Data-backed, relevant, and engaging content will make you a reliable source of information people visit, share, and link to regularly.
Invest in Social Media Marketing
To target the right customers and hook their attention, you need to promote your business across the channels they use. And, social networks are definitely the most important of them.
This is where you can share your content, promote your products, as well as start loyalty programs, get customers to share UGC, and provide real-time customer support. You can even share some behind-the-scenes photos and post fun gifs and videos. This is a great way humanize your online business and make your online presence more appealing.
Work on your Visual Personality
Your visual personality communicates your brand's values and makes it recognizable among the sea of similar brands. This is especially important in the digital world, where there is no face-to-face interaction between you and your target audience.  
Here are a few elements you should have in mind:
Colors add a pinch of harmony to your brand. Always go with the ones that denote positive meanings and make sense for your brand. For example, green stands for renewal, growth, eco-friendliness. On the other hand, blue symbolizes reliability, sincerity, and confidence.
Your logo is the visual representation of your brand and everything it stands for. It needs to be recognizable, simple and easy to understand (e.g. McDonald's, Apple, or Nike). Consulting branding experts, like this digital agency from Sydney, helps you create unique design which spreads the emotional appeal, communicates loyalty and relates to your brand.
Fonts need to be simple, bold and match other visual elements on your site. Make sure that the font is visually appealing, well-distributed, and available on all devices your customers use. Once you choose the right font for your site, you should stick to it to deliver consistency.  
The visual content (images, animations, videos, infographics) you create and share needs to be consistent and recognizable. This means that you should always use the same image sizes, patterns, filters, fonts, and colors.
Offer Exceptional Customer Support
To stand out from your rivals, you need to position yourself as a leader in your niche. And, to do so, your online reputation needs to be flawless. Of course, this is something you cannot build overnight. You need to go the extra mile in making your customers happy and it all starts with providing outstanding customer support.
Answer their emails and phone calls regularly and inform them about major changes at your company.
Make sure your site interacts well with your customers- your CTAs should communicate the value of your offers and the information needs to be easily accessible.
Use social networks to chat with your customers regularly or implement chatbots to do so for you. Participate in your customers' discussions regularly and make sure you always answer their questions. You can use social media monitoring tools to notify you whenever your brand is mentioned.
Share Social Proof
Today's customers are bombarded with thousands of similar products every day and they don't know who to trust when making their buying decisions. This is why they don't rely on branded content anymore. On the contrary, they focus on the experiences of people who have already used the products they need.
In the past, they asked their friends and family for recommendations. But, with the rise of the web, such information is just a mouse-click away from them.
And, for you, this is a great opportunity to get your brand in front of the right people. Here are a few strategies you may like:
Register your business on all

major business review sites

and constantly remind your customers to rate you and leave comments.

Get your customers to review you on social networks.

Publish your customers/clients' testimonials on your site.

Encourage your customers to share user-generated content on social networks.

Team up with social media influencers to promote your products.
Social proof will boost your credibility, spread the positive word of mouth about your brand, and drive more customers to your site.
Conclusions
Building a strong brand identity will help you rise above the crowd and build trust among your target audience. This way, you will make it easier for them to notice you and, above all, remember you.
What strategies do you use to build your brand identity?