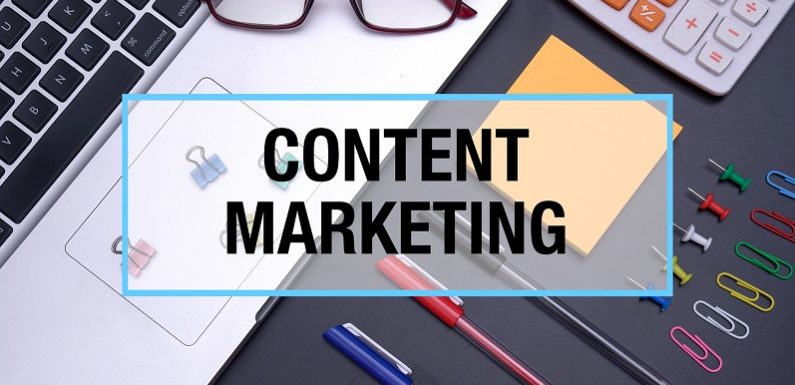 Thanks to the power of the Internet, content is king more than ever. It's the tool that can attract prospects to your website through keywords, build authority through relevant information and explain products in a way to convince buyers to choose you.
However, content marketing comes with a number of challenges. While building a body of content to reap business advantages sounds good, it often can be daunting. That's why businesses need to understand the market and how to succeed in it.
Before your brand can take advantage of the great potential found in creating quality content, it has to understand obstacles in content marketing— and what to do about them. To help your brand overcome the common challenges of content marketing, here are five common issues and how you can respond to them.
#1 Lack of time and resources.
Creating a lot of quality content is a time-intensive process—one that doesn't happen overnight. You need the strength and resilience to keep churning out web pages, articles, newsletters, etc. — day after day on your own — or you need a team of talented professionals handling different tasks for you. For startups, solopreneurs or small businesses, it can be hard to dedicate the necessary resources—from your time to pay for outsourcing — to a strong content marketing plan.
What to do: Think long term. You're not creating content to reap rewards tomorrow as much as to keep building a body of resources that will improve results down the road. For the resources you invest in now, slowly but surely you can reap stronger SEO, more leads and other business benefits—if you persevere.

#2 An ever-changing playing field.
Content marketing is always changing. New technology enters the playing field and increases modes of competition. Search engine algorithms change, requiring you to adapt. If you refuse to change, you get left behind.
What to do: Content marketing is a dynamic industry, so you must resolve to adapt, constantly re-educating yourself to keep up with the field. As the playing field changes, you change with it.

#3 The pressure to keep creating new topics.
One of the hardest parts of content marketing is sustaining your efforts over time. You will always need more content, even when you're less than inspired. Coming up with an endless list of topics can be wearisome and discouraging.
What to do: You know you're going to need more content as time goes by, so plan ahead. Create an editorial calendar for your blog and other marketing channels. By doing so, you brainstorm topics only when the calendar needs to be updated —monthly, seasonally or whatever works for you. When the topics are already available, crafting content becomes much simpler. Likewise, keep a running list of content sources and topic ideas throughout the year. Some fresh ideas include, for example, sharing customer stories, addressing customer paint points and responding to the news in your industry.
#4 Content that's less than relevant.
Particularly when brands feel pressure to churn out more and more posts, podcasts, articles and videos, it's all too easy to sacrifice quality. More content isn't always better, especially when it's irrelevant.
What to do: Rather than focusing on quantity, give your brand permission to prioritize content value. Invest time in extensive keyword research, include first-hand experiences in your content pieces, think outside the box by covering topics from new angles, and provide readers with actionable tips. The more practical your content, the more useful it becomes.

#5 Knowing if your content is working.
Blindly creating content is no way to achieve business goals. Rather than just throwing up blog posts or infographics, brands need clear metrics and analytics tools to help them measure results.
What to do: Start by figuring out what performance indicators matter in your business. Are you looking to increase traffic, grow sales, achieve a higher SEO ranking, or lower your site's bounce rate? Once you have a particular goal in place, you can use site statistics and analytics to measure how you're doing. Then, when you try a new content campaign or strategy, you can compare the results to see if it's working.
In an increasingly competitive field such as content marketing, your challenges can become your greatest assets—if you know how to handle them. All brands are up against these same demands and obstacles, but yours can stand out if your company is the one to proactively combat them.
Whether you're facing a limited budget, having difficulty with topic creation, or confused about your goals, stop and evaluate how to combat the obstacle. Turn the challenge into an opportunity, at which point you can make content marketing work better for you.