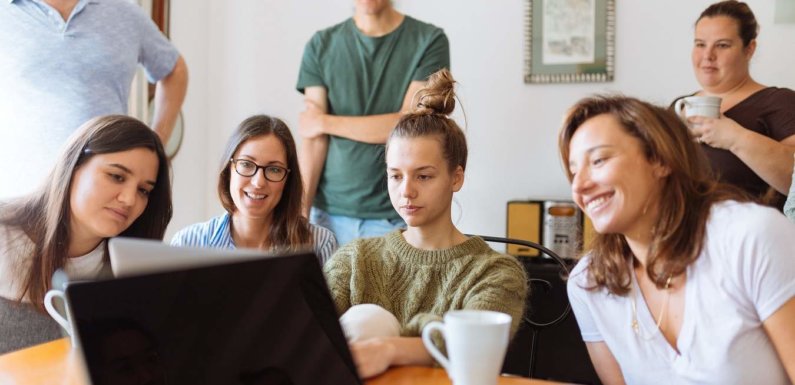 The age we live in is quickly becoming all about how you present yourself on the internet. While there are some bad things about this, there are some good aspects too. The fact that it presents a great opportunity for creative people like photographers, graphic designer, a digital artist and so on to create an online portfolio is amazing.
Nowadays, an online portfolio is equivalent to a paper resume, but with much more impact. Having an online portfolio makes it possible for people globally to see your work and hire you if and when required. It is a great way to get noticed and make sure that you stand apart from the crowd. Not everyone has an online portfolio, which gives you a unique stand. Moreover, it is easy for you to show how much you know about your field and what you can do with it to the interviewer. It is like a presentation of all your work. Don't know how to make an online portfolio? Don't worry, we are listing some tips that will help you create the best portfolio.
Let's begin..
First thing you should do is download Canva, it is an online free tool that can help you create an online portfolio.
1. Look at all your work and decide what to include
As a graphic designer or a writer or a photographer, you must have a lot of creative pieces. But for your online portfolio, you cannot include every piece. You should look at all your work, analyze them, and use only the best one. If there is any piece of work that you don't like or are not proud of, you should certainly not use them.
2. Opt for unique, strong and variety work
Whatever work you choose to include should be unique and strong. Make sure that what you are using to showcase your talent has at least one different and unique element from your competitors. Also, ensure that whatever work you are including in your portfolio is different from each other. Don't include one type of design or photographs or content; all must be different from each other.
3. Time to decide the number of work you want to include
For your online portfolio, you need to follow the motto, 'quality over quantity'. You cannot use 50 pieces of your work as no person will look through all of them. That is why use 10-20 pieces of your work, which are the best and include them in your portfolio.
4. Go for high-resolution portfolio
Make sure your portfolio images are high in resolution. An interviewer or a person looking to hire you might not access your portfolio on a laptop screen, thus, make sure that it looks great on a computer or a phone.
Also, if you are planning to post a glimpse of your online portfolio on social media, make it a close capture to create more drama.
5. Post your current work only
You must have used facts in your content or some other tool or technique in your designing work. Now, since numbers and techniques keep changing, you don't want to include any work that is older than three years from the current date.
6. Explain your project
Include the work that you did on your own. Moreover, make sure that if some works need an explanation, like the skills you used, mention them as notes.
7. Limit animation
A little animation is good, like the scrolling feature or so on. But don't go for overly complicated animation or flash.
Here is how you can create an online portfolio using Canva
First, make an account on the Canva site.
Then choose your best work and keep it handy. Next, choose a template from thousands of templates that Canva offers or make a template for your portfolio from scratch. Make sure to use your name or a logo to make the template yours. If you don't have a logo, you can create one using Canva.
Add links of your work to the template. To ensure that your work stands out, you can use Canva 2.0 to add animation in it. To add animation, click on Publish. You will come across a drop-down list and click on animation. Now, choose the animation of your preference.
Add a title text and image. Customize as much as you want, and then click on Publish
For all people working in the creative field, it is important for you to have an online portfolio.