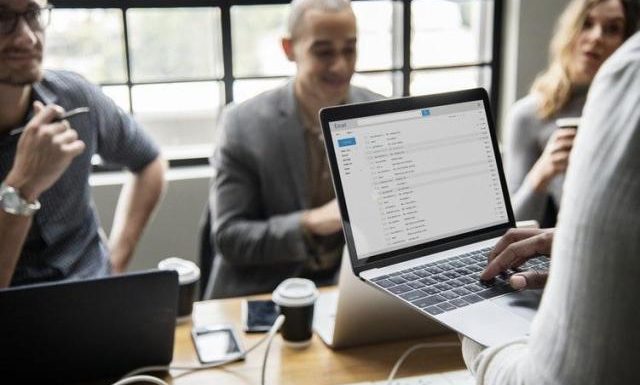 The present era revolves around the basic core of communication. Without it, there would be no businesses, no personal or professional growth and of course limited standard of life. And emails have become the backbone of communication. There are a number of email platforms available and each organization uses one which suits their needs.
Like Thunderbird is a free email client extremely relevant for small businesses and personal purpose. But as the company grows, it generally switches towards a more sophisticated and secure platform i.e., MS Outlook. And so, in order to make that change, one of the many email migration techniques need to be incorporated.
With this article, we will take this discussion forward and answer how to convert Thunderbird to Outlook. We will be describing some of the most trusted techniques that are being used for safe and precise migration.
Logic behind Exporting Thunderbird to Outlook
So what exactly happens during the conversion of Thunderbird emails to Outlook platform? The general scenario revolves around converting the contents of one database file into another database file. This would require exporting emails from the source client, and importing them into the destination email client.
In our scenario, this would mean moving all contents of the MBOX file in order to generate PST files. Why? Because Thunderbird stores its emails & attachments in MBOX file format which is a file without any extension. On the other hand, Outlook uses the .PST format for the same. So, whether you choose to migrate from Thunderbird to Outlook 2019, 2016, 2013 or any other version, the scenario remains the same. Find the Thunderbird MBOX, convert in into UNICODE PST and directly import it into any Outlook platform.
How to Convert Thunderbird Emails to Outlook PST
Let us move onto the most sought after methods to export Thunderbird to Outlook given below:
1. IMAP Configuration
IMAP is an internet protocol – a standard protocol actually which provides 2-way synchronization between an email application and a webmail account. Its purpose was to allow access to multiple webmail accounts from a common email platform. Thus, this can be used in the current scenario for indirect conversion. The steps to do it are:
Configure any webmail account(say Gmail) in Thunderbird with IMAP server
Within Thunderbird, create a new folder in Gmail account and move all the messages in there
Now try logging into your Gmail on any browser and you may find all moved messages in it
Now, open MS Outlook and configure the same Gmail account in it. Download all the emails and you will have your messages within your reach in Outlook(2019, 2016, 2013, or any other).
2. Drag & Drop Scenario
The method works in multiple phases. These are explained below:
a) Save Thunderbird emails as EML
Create a new folder on your desktop
Select messages that need to export from Thunderbird
Drag all the selected messages and drop them in the newly-created folder on desktop.
b) Import EML files in Outlook
Launch MS Outlook application
Select the folder in which you wish to import the Thunderbird messages
Drag all the EML files from desktop folder into the Outlook folder.
Are these Methods safe? Or Do they Pose Any Limitations?
The above-described methods are only feasible for moving a few emails. Even though they are free in cost, the hidden limitations make up for that in quick time. They are quite lengthy and time-consuming when incorporated with a large number of emails. Also, there is an added risk of data loss which can be quite disastrous in certain situations. As described earlier, they are mere indirect mechanisms which do not convert the MBOX file format to PST. But rather involves only moving its content. It can result in multiple issues like change in header information, properties or loss of inline images & attachments.
Thus in order to sidestep all the usual issues, the next method can be considered a relevant one.
3. A Professional Approach
While the above solutions are quite capable to perform Thunderbird to Outlook migration for few emails. They fail to provide safe and quick time results when used for exporting hundreds or thousands of emails to Outlook PST. And that's why professional solutions are in such demand today. To have a better understanding, you can try the free demo version of SysTools Thunderbird to Outlook Converter.
It is safe, secure and has the provision of quick data transfer from MBOX files to other formats i.e. Outlook PST. This software is competent enough to support a variety of other email clients in addition to Thunderbird. The option to directly fetch all the data from the configured Thunderbird account makes it a unique tool. Moreover, it lets you export data exactly as you want to with multiple export options such as selective and bulk conversion. This way removes any complications which may result in data loss and hence provides a safe platform.
Final Opinion
Migration of emails has always been a complicated task due to the technicalities of the related email applications. Manual mechanisms are too risky and time-consuming to be trusted with such a task. In order to perform the Thunderbird to Outlook conversion effectively, a software solution is always the way to go. So, in this article, we emphasized on the best possible methods to carry out the migration.