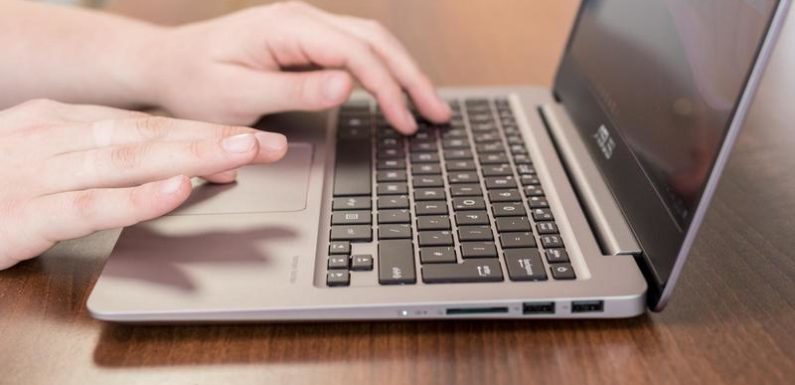 Duplicate files accumulate on your system over time occupying a lot of disk space unnecessarily. Using best duplicate file finder tools, you can easily de-duplicate your device storage for improved system performance. Here, we have discussed some of these amazing tools in detail.
Duplicate Files Fixer
Duplicate Files Fixer is one of the best duplicate file cleaner tools that help you find and clean identical files even from the remotest corners of your device storage. During the process, it looks for identical files regardless of file name and file format. Once it completes scanning for similar files, it displays results in a user-friendly manner for easy management. It even allows you to preview files before you delete them.
It supports all types of files including audio & video files, images, texts, documents and more. Once results are displayed, you can auto mark the files to delete duplicate files or you can manually manage them.
It not only helps you de-duplicate your device storage, but it also supports external devices.
It offers one-click scan option to easily scan all similar files.
This smart tool works efficiently on various devices including Windows, Mac and Android.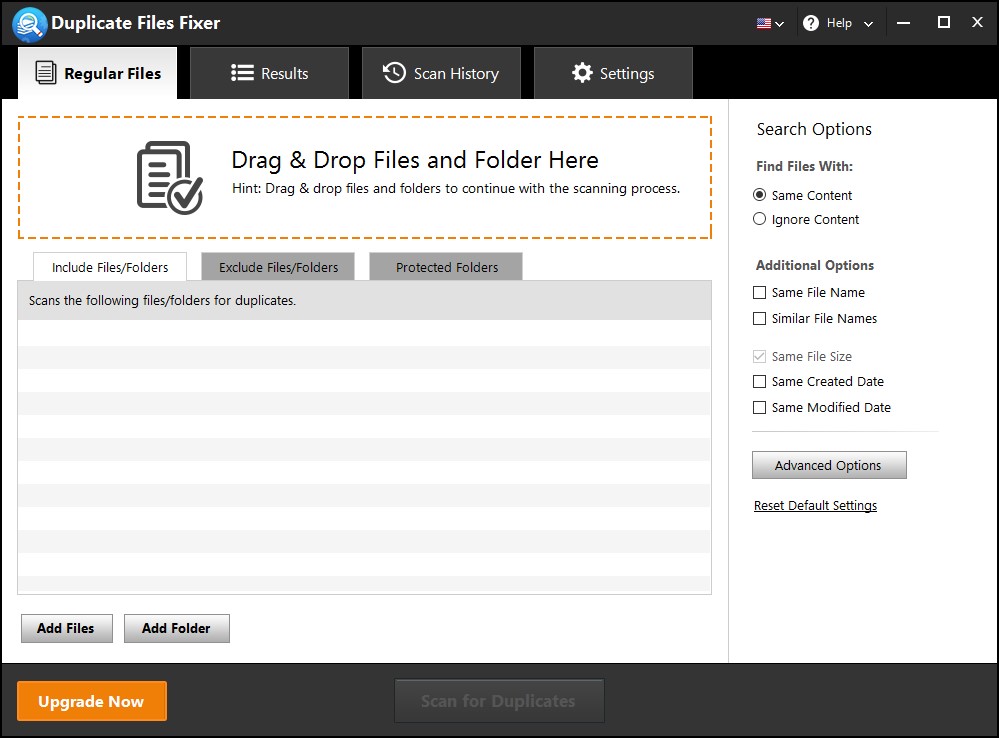 WebMinds Easy Duplicate Finder
Use this smart solution to find and delete duplicate photos, audio & video files, documents and more. Here, all you need to do is to drag and drop the files and Easy Duplicate Finder will help you clean all identical files effortlessly.
This powerful tool works effectively both on Windows and Mac.
It offers multiple advanced search methods and custom scan modes to make your scanning process seamless. While searching for identical files it delivers results with ultra-fast search and 100% accuracy.
It allows you to preview all types of files before you delete them for safer search. It even offers you undo button for emergency recovery.
It allows you to delete similar files from Windows Media Player and built-in music library.
You can also use this tool to de-duplicate your Google Driver & Dropbox accounts. It offers Wizard and Assistant for seamless duplicate file management and protects your system files from accidental deletion.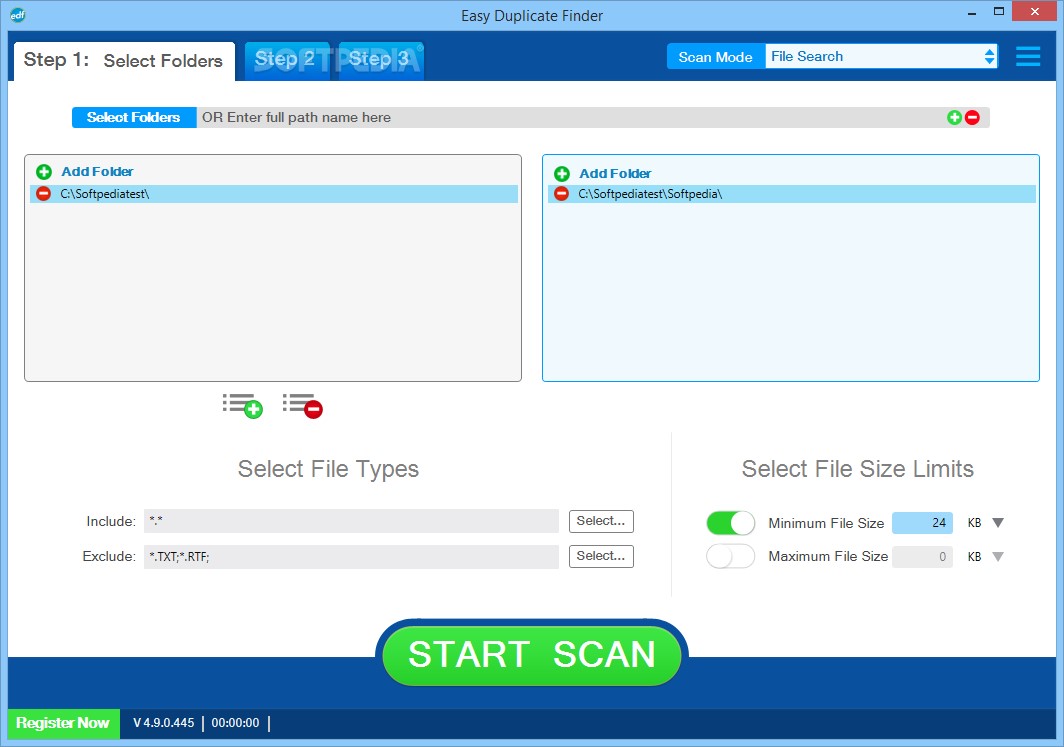 Ashisoft Free Duplicate File Finder
Free Duplicate File Finder offers a fast byte-to-byte comparison for better and accurate results. While searching for the identical files it helps you find all duplicate files regardless of filename. Here, you can remove these identical files, move them or copy them elsewhere.
Using this tool, you can find and remove duplicate photos, music files, documents and all other files. It offers selection assistant where you can easily mark files by groups, drives, dates, folders or more.
It offers to protect folders option where you can keep all your important files and prevent them from getting deleted accidentally.
Its photo viewer option allows you to preview pictures in the duplicate group side-by-side for comparison.
You can use this tool to delete identical files with same name, same content, zero size or with other attributes.
It even works well with removable media like Pendrives, external hard disk etc. You can use this tool to search identical files on a local PC or over the network.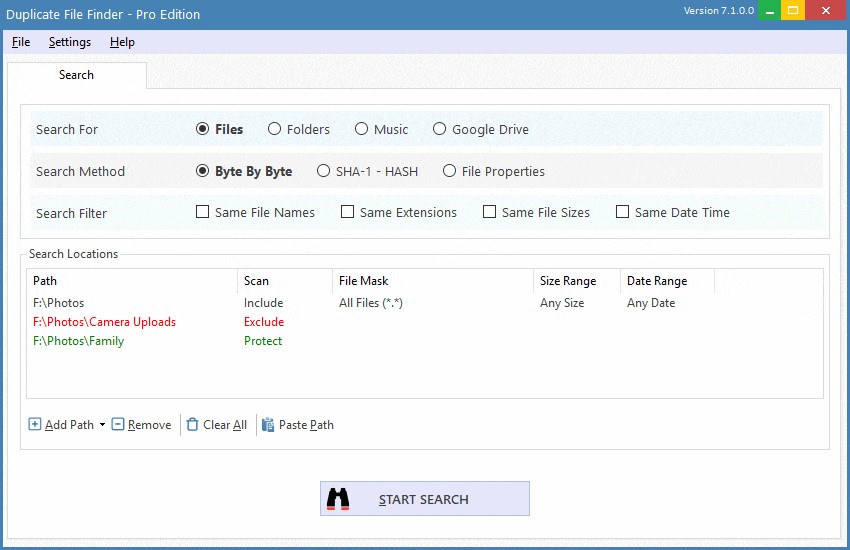 Auslogics Duplicate File Finder
Use this powerful tool to easily organize your digital media collection in a jiffy. It offers the easiest way to manage duplicate photos, music files, audio & video files, documents and other data.
You can use this free duplicate file finder tool both for home or commercial use. It even offers regular updates to keep your system clean from duplicates all the time.
It works on intelligent algorithms to compare not only the same file names but content as well to avoid false file search results.
It gives you complete control over your data as it allows you to see through the search results and decide which files to delete or hold.
It is equipped with industry acknowledged exclusive Auslogics technology to offer you reliable results.
You can use this tool to uncover identical files hidden in the darkest corners of your device hard disk or portable devices.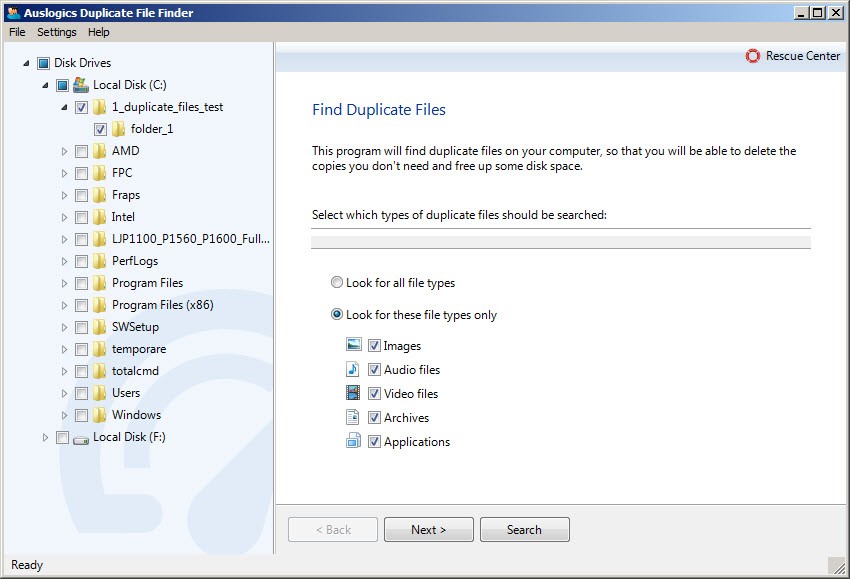 Duplicate File Detective
Duplicate File Detective performs file content analysis and optional byte-for-byte match confirmation to provide you with accurate results. You can use this tool to find identical files on multiple local and network paths in a single pass. It offers robust, built-in report scheduling with email delivery support for enhanced user experience.
Using this tool, you can move, archive or remove duplicate files on Windows effortlessly. It allows you to replace moved or deleted identical files with links to the original files.
Its user level reporting helps you understand who owns the duplicate files. Its built-in has calculator helps you compute checksums for any file.
It offers multiple advanced options including searching, filtering and processing identical files.
Here, you can export data to multiple file formats including CSV, HTML, PDF, MS Excel and more. Further, it supports native 32- & 64-bit systems plus fully Unicode enabled option.
Using its SmartMark technology, you can move, delete or archive identical files easily. You can even mark files automatically by file size, search path, position and more.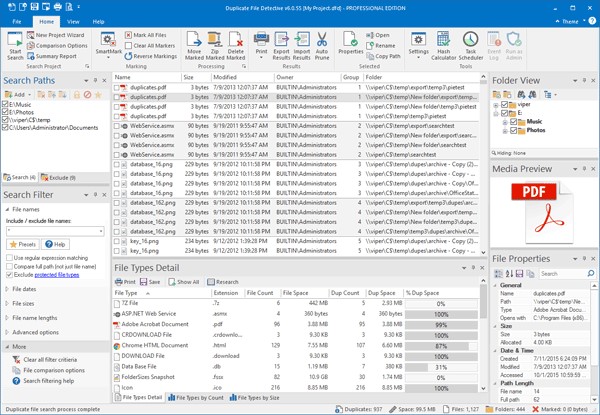 Conclusion: The best part about duplicate file cleaner tools is that they work automatically to offer accurate results while saving your time & efforts. Here, we have covered 5 best duplicate file remover tools. If you know more such tools, then feel free to comment below.