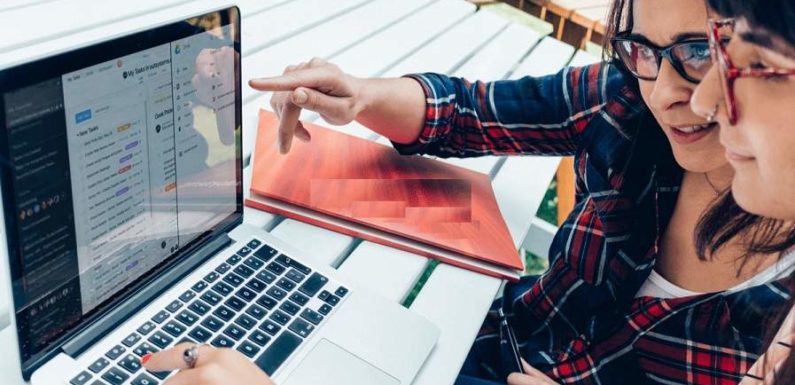 Have you worked on G Suite to run your business? What to do if you have lost all critical business data? Unfortunately, Google is not responsible to backup your data! Don't you think its time to backup G Suite emails?
Backing up data is always a good habit. Due to some ransomware attacks, many G suite users are concerned about any loss of data and are searching for options for backing up G Suite emails. Therefore, in this blog, we are going to discuss a quick and reliable solution to backup Google Apps email without any hassle. Before moving further, first, you need to know several reasons why you need G Suite backup.
Then we go to learn how to backup Google Apps data manually and automatically.
Why Is It Necessary to Backup G Suite Email?
There are several reasons due to which users need to take a copy of G Suite data. Some of the reasons are mentioned below:
Accidental deletion of data.
An interruption in power supply leading to data loss.
Accidental/ intentional application overwriting.
Accessing Google Apps email in different file formats.
Malicious actions by other programs installed on the domain.
Is There Any Manual Solution For Backing up G Suite Data?
Yes, one can easily export G Suite data using Google Takeout. It is basically a tool provided in Google Apps whose primary function is to keep sensitive information safe and secure. However, it does not provide satisfactory results and when the data size is more than 50 GB, then it is unable to backup G suite data.
Before going through the solution, let's understand the user query,
"I have been a frequent user of Google Apps account. Now, I need to backup my emails from G Suite to local machine. This backup will help to keep all confidential documents safe in case of disaster situation. Could someone suggest me a feasible solution to backup G Suite emails without any data loss?"
Do not panic and relax, know this Alternate Strategy!
Secured Solution to Backup All G Suite Data
Users can opt for a reliable and instant solution named as PCVita G Suite Email Backup tool. It is an amazing tool, which downloads G suite items like emails, calendars, contacts, documents without any data loss. Moreover, it provides delete after download option that helps to backup and deletes G Suite account email files from the server simultaneously. Further, it is capable enough to download single or domain user accounts without any inconvenience. Some of the extraordinary features of the tool are listed below:
Backup all items of G Suite account, i.e., emails, contacts, etc., on a local machine
Option to save Google Apps/ Suite emails in EML/ MSG/ PST/ MBOX file formats
Tool offers Date-based Filter to backup G suite data within a specific date range
Pause & Resume feature offered by G Suite Backup software without any loss
Maintains the original folder hierarchy as before even downloading G Suite data
Does not impose any size limitation for backing up Google Apps/ G suite data
Note: Here you can download the free version of the software for trial:

Get A Complete Procedure to Backup G Suite Email via Tool
Download and install G suite Backup tool on your desktop.
In the next step, click on Backup option
Now, the software provides 2 backup modes like Single User and Domain Users
After that, you can export Google Apps / G Suite data to PST, MSG, MBOX & EML formats
Select Category, i.e., emails, contacts, calendars and documents to backup G Suite data on a local machine
Click Browse button for selecting the destination location.
At the end, you can successfully take backup of G Suite data.
The Bottom Line
When it comes to cloud-based application, G Suite is one the most preferable email clients. It is used by many people for their personal or business purposes. For each user, creating a backup copy of sensitive data is important. Thus, in the above section, we have discussed a complete procedure by which users can backup G Suite emails and other data manually. But, it is always recommended to use a trouble-free solution named as G suite Backup tool. It is the best software, which helps to save Google Apps / G Suite data on a local system.