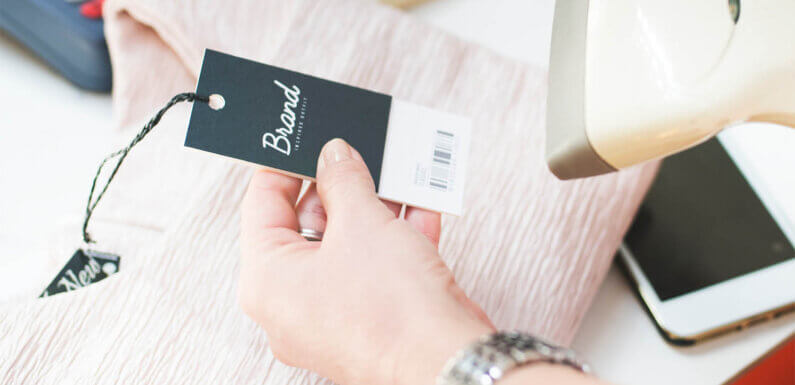 The world today is increasingly becoming on-demand. That comes as no surprise since many of the things we do are likewise on-demand. We watch our favorite shows through on-demand streaming services. We get to our destination through Zipcar or ride a taxi on-demand. As these changes prop with every clock's tick, more and more companies are finding the need to also provide on-demand products and services. This trend goes the same for the manufacturing industry.
As innovative technologies emerge and there is an increasing shift in the way products are introduced, sites such as Frontier can help connect buyers with retailers. That makes it possible to generate fresh ideas without spending significant allocations. This new method of selling and launching products raised the need for faster and better production alternatives to those engaged in retail. On-demand manufacturing is one such option.
Now, let's delve deeper into what it is so that it may guide you in making relevant business decisions.
On-Demand Manufacturing in Layman's Term
For small businesses, on-demand manufacturing is beneficial because it requires low minimum order requirements. Because of that, inventory management is more sustainable for small businesses and retailers. Another feature is that it allows businesses to eliminate markdowns by testing the market before doing the inventory for a particular product. That also prevents the brand from weakening. Predictive Analytics and AI recommend the most optimal way to fulfill an order. To know more click here.
Bane of Traditional Manufacturing Models
Part of understanding on-demand manufacturing is a deep awareness of the traditional manufacturing supply chain. The latter was designed to support big businesses' demands. Companies and product developers make use of email and production facilities to deal with manufacturers. Minimum order requirements are also high, with corresponding penalties for unsatisfactory companies. Creating a product for the traditional supply chain manufacturing also takes around six to ten months. Expect that the process will also take around 10 months for products that have been produced overseas.
Given the high minimum order requirements of traditional supply chains, over-produced products become a major problem for retail businesses. When there is too much inventory, the excess stock is inevitable. This can lead to adverse impacts on the margin of the retailer, even forcing them to implement markdowns. Besides, this can also pose harmful risks to the natural environment. With an on-demand manufacturing process, retailers no longer have to worry about these issues.
There is also no need for sellers to worry about warehouse inventory as manufacturing on-demand can do away with that. By manufacturing the products that customers order, you won't fall into the trap of having excess inventory at the end of the season. You can also save a substantial amount because there is no need for high minimum order requirements. With that, you don't have to markdown products to sell surplus inventory. It also saves on wasted materials and prevents the over-production of completed products.
With proper on-demand manufacturing processes, retailers can also improve their speed to market. Once a customer places an order, it's more likely that the shipping of orders takes one to ten days.
What better way to convince sellers than to share that Amazon has been employing this model and gearing for a perfect system. Recently, it won a patent for a newly-constructed manufacturing warehouse for on-demand clothing.
Benefits of an On-Demand Manufacturing System
An article published in the Sourcing Journal shares that there is a two-fold win with on-demand. It says, "The brand has to make exactly what they want while the customers get exactly what they want." This translates to no excess inventory, no accounts receivable risk, and little waste.
Here are some advantages of an on-demand manufacturing approach that provides a more sustainable option for business retailers.
1. No markdowns
When a retailer still has a stock of a particular size, style, or color that hasn't been sold and can no longer apply in the following season, that's when a markdown happens. The retailers sell through their inventory by offering promotions and discounts instead of keeping it on the selling floor or continuing to warehouse the inventory.
On-demand manufacturing removes the need of having to discount or markdown products when the selling season ends. With that, you only have to manufacture what your customer's need, which in turn, saves money and makes operations more efficient.
2. Promotes sustainability
When manufacturing only what your customers need, you not only help remove the markdown on excess items but also reduce your business' carbon footprints.
However, not every product pleases the crowd, and you don't have to make something for on-demand before knowing if it will sell. With lesser waste, you can have more space for your warehouse and your store to showcase trending products.
3. Quick Turnaround
Speaking of traditional manufacturing supply chains, the lead time ranges from six to ten months. That still depends whether you're manufacturing overseas or domestically as well as the product the retailer is making. On-demand manufacturing, however, boasts a lead time of one to ten days, even though it is dependent on the product and the facility. From the moment a customer orders, a quick turnaround ensues.
4. Allows Market Testing
Before allocating more money on an idea, make sure to test your product and identify the fit of your product-market. When you have no minimum order requirement, you can create one piece at a time. Make one item, upload it to your store, tell your friends, assess interest, and then decide if you will have to spend more money and time scaling it. If not, you can just abandon and shift to a different product.
5. Seamless Proto Sampling
Proto sampling comes at a hefty price for traditional manufacturing. For small businesses, that is a significant challenge, and more often than not, they don't receive sampling services. Thankfully, on-demand services make sampling accessible to business retailers that are launching and selling new products.
6. Inventory Management is Way Easier
Some on-demand manufacturing companies act as the inventory management service and warehouse for finished products. That means, they can support your business in the whole product cycle, saving you of critical hustles.
If you decide to create an inventory upfront at a limited quantity, you'll automatically remove the time and expenses of receiving the products on your warehouse from the manufacturer. When shipping orders directly from the manufacturer, expect faster shipping times. That, in turn, leads to more loyal and satisfied customers.
7. No Minimum Order Quantity
On-demand manufacturers can easily and quickly fulfill your order requirements, whether you're fulfilling an order of 500 units or making your first sample.
As your business scales up, expect some changes in the needs, but you can still grow your business with the same manufacturer in mind. Since on-demand manufacturing doesn't entail MOQ, business retailers don't have to order more than they need at a given time or more than they can afford.
8. Increased Cash Flow
You don't have to let your money slide significantly on your inventory. You can utilize the savings from that to boost your sales and marketing strategies that will ultimately grow your business and expand your profit margins.
Manufacturing on-demand can lead to a higher cost price per item as opposed to manufacturing products in bulk. But what makes it advantageous is that you can determine your exact profit for every sold item and generate consistent margins. As a result, you'll avoid getting stuck after every season, saving you from the ache of a markdown.
9. Material Management and Sourcing
Some on-demand manufacturers provide full-service options such as inventory management, sourcing and ordering materials, and managing inbound shipments of other materials entailed to create your products. On-demand manufacturers also offer design services in some cases.
10. Fulfillment and shipping of orders
The product life cycle's final step is delivering the ordered product to the customer, which on-demand manufacturers can handle for you.
To ensure that a customer's order is prioritized upon clicking, on-demand manufacturers integrate their API on your ecommerce store. The product is then picked, packed, and delivered from the same facility once it is completed.
Getting Things Done with Frontier
Frontier, which is a breakthrough for connecting suppliers and sellers in this digital area, can efficiently provide the critical services you need. Let's say you're an ecommerce owner for textile products; you can use Frontier to look for flexible suppliers that will cater to smaller orders.
It is given that locating the right business partner for your company is a Herculean task. That is one primary reason why it takes a long and complicated process to establish a textile supply chain. That also applies to other vital products. Even if a business manages to find on-demand manufacturers with reasonable offers, it remains a challenge to build a cost-friendly and efficient supply chain.
Thankfully, there are now platforms like Frontier which provide the necessary answer and solutions. With Frontier, you don't have to worry about possible language barriers, time zone differences, transparency issues, and other factors that can hinder efficient operations and delay in business operations.
Now, if you're engaged in the textile industry, it's all the more reason to leverage Frontier as it has built a solid reputation for that niche. You'll never go wrong when you use it. Scale-up. Grow your business with Frontier.