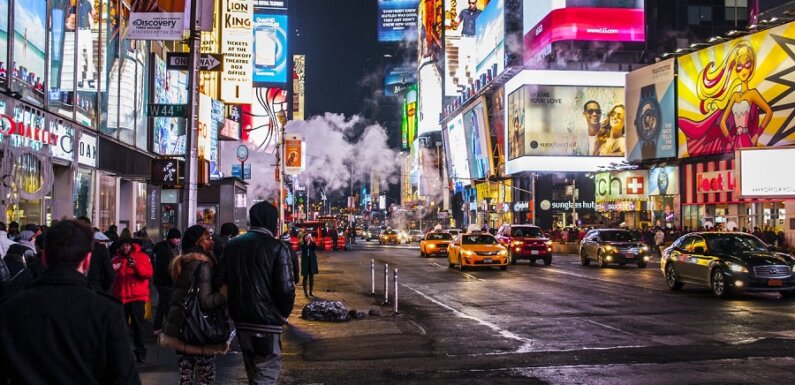 If you spend quite a bit of time travelling on the highway, chances are you have noticed the billboard advertisements lining both sides of the road. This method of out-of-home (OOH) advertising has been around since the 19th century and is one of the most effective methods to reach thousands of consumers daily. They are generally located in highly visible, heavy traffic areas such as primary arterials, expressways, and major intersections.
The ad artwork which is commonly digitally printed on large vinyl coated fabric membranes is often rotated by the outdoor plant operator amongst several locations to achieve the desired reach of the population.
What is the Cost of Billboard Advertising?
Whether you are a marketing agency that is looking to swipe a prime spot in Time's Square for your newest account or if your curiosity piqued after doing a little bit of research, you found yourself asking what is the cost of a billboard? The quick and short answer is: it varies.
Just like any method of marketing, billboard pricing is based on a CPM model which is simply the cost for one thousand impressions. However, it is important to also keep in mind that CPMs tend to vary between companies and even specific billboards. Like any product or service, a huge factor in determining the cost of a billboard boils down to supply and demand. The more attractive a billboard location is to marketers, the more expensive it will be.
With that being said, another important factor in determining the cost comes down the size of the billboard.
Billboard Sizes and Costs
Billboards come in many different shapes, styles, and sizes. However, the size is what generally contributes to an increase in price. The general rule of thumb is the larger the billboard, the higher the price. This is because larger signs generally pack a much bigger visual punch to consumers and the steps associated with installing one of these enormous billboards is much more complex than a smaller one. The three most common billboard sizes are:
Bulletin
The billboard that most people are commonly familiar with is the bulletin. This method of advertising is what you see what you drive along major roads. They are the second largest size of billboard and many people consider them to be the most impactful. These powerful signs are typically 14 feet high to 48 feet wide.
Spectacular
As the name implies, spectaculars are super-sized bulletin billboards. They are pretty rare, but you will mainly notice them in high traffic, buzzy areas such as the Las Vegas Strip or Times Square. These monstrous signs are typically 20 feet high and 60 feet wide.
Posters
Commonly referred to as a 30 sheet, posters are billboards that are a little smaller than a bulletin. These signs are commonly found in urban areas, often on primary roads where large bulletin billboards do not fit. The standard sizes for these billboards are 12 feet high and 24 feet wide.
Like we mentioned a little earlier, the pricing for billboards varies. Although the size of the billboard does play a factor in determining the cost, the location is going to make the biggest impact on price.
For an example, you can have the largest billboard in the city but have a terrible location which would lower the cost significantly.
However, if you had a small billboard located in a hot, high-traffic area, you will notice the cost go up. If you are a business owner and are exploring different marketing avenues, we highly recommend billboard advertising – we know you won't regret it!