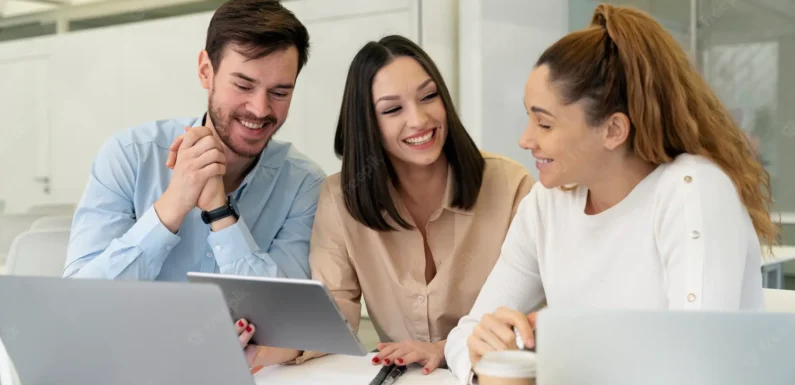 Low-Code is no longer a buzzword. This visual approach for software and application development through minimal hand-coding has been gaining strong momentum for quite some time and making headlines since it is disrupting the business landscape remarkably.
In fact, Gartner has predicted that the low-code platforms will be accountable for more than 65% of application development by 2024. Not to mention, the global market size for low-code development platforms is predicted to grow at a compound annual growth rate of 27.8% during the forecasted period.
Ever since low-code software development platforms have been introduced in the market, enterprises are adopting them to expedite application development, lower costs, improve business agility, increase productivity, enhance customer experience, rapid prototyping, and harness a host of other benefits.
What's more interesting to note about low-code is that it helped Ricoh, a Japanese multinational imaging and electronics company, in achieving a 253% ROI in just 7 months. Using low code, Schneider Electric deployed 60 apps in 20 months, while half of them were launched in just ten weeks.
Furthermore, 84% of enterprises have embraced the low-code app development approach to reduce excess work strain on their IT departments. Not to mention, low-code platforms can reduce the custom app development time from 50% to 90% as compared to the traditional application development approach that relies heavily on hand-coding.
If you are also planning to leverage the potential of low-code, you should continue reading this informative piece to understand how adopting the low-code development approach can empower SMBs.
1. No Technical Background or Coding Skills are Required
Did you know? low-code platforms empower non-technical business staff by letting them create fully-functional, robust, and scalable applications. By adopting the low-code approach, SMBs don't need to rely on their core development team for application development and can get the work done using citizen developers. The best part of low-code platforms is that they have a simple and intuitive drag-and-drop workflow, which enables business users having no coding skills or technical background to develop low-code applications seamlessly.
In simple words, anyone having a business idea can build fully-functional applications in no time. Besides empowering non-technical business staff, low-code platforms enable seasoned professionals to invest their productive time in complex development projects and free them up from tedious and repetitive aspects of coding. In a nutshell, low-code platforms remove the silos between IT teams and business teams by bringing them onto the same platform.
2. Quick Development and Deployment
Another key reason behind the wide adoption of low-code platforms among SMBs is that it expedites the application development and deployment process. Gone are the days when app developers used to take months or even a year for developing a custom business application. With the advent of low-code platforms, even non-technical business staff can build enterprise-grade solutions in a matter of weeks.
In fact, a report by Forrester reveals that low-code platforms have the potential to expedite the software development process by as much as 10 times faster as compared to traditional development methods. Another report indicates that low-code development is 40-60% faster as compared to traditional software development.
Low-Code platforms come with reusable codes, pre-built UI templates, ready-made components for workflow automation, easy integration of APIs and connectors, and single-click deployment processes that help in reducing the time required for developing enterprise-grade business solutions. By adopting low-code platforms, SMBs can quickly develop and deploy applications to keep up with all the current client and market demands.
3. Fewer Bugs
In traditional application development, developers need to write hundreds of thousands of lines of code manually, which increases the chances of bugs and errors. On the other hand, low platforms allow users to leverage pre-built UI templates, drag-and-drop functionalities,
APIs integration, etc. enabling faster development with fewer bugs and errors. With fewer bugs, the development leaps forward since there will be less application testing, which in turn, reduces time-to-market for deployment and provides a competitive advantage.
4. Quick Prototyping
Application development is a time-intensive process since it requires the creation of multiple prototypes before the final product is released into the market. The low-code platforms enable non-technical business staff to create rapid prototypes of the product using the Rapid Application Development (RAD) model since it allows users to develop prototypes based on user feedback and quickly revise the application prototype until all feedback is incorporated.
5. Accelerated Innovation
Low-Code platforms take application development to the next level by employing a visual approach for model-based software development. This not only expedites the application development but also reduces time-to-market. Saving development time and efforts on laborious and mundane tasks enable users to focus on driving innovation.
Summing Up
Nobody can deny the fact that low-code platforms have brought a paradigm shift in application development. Today, businesses are adopting low-code platforms since it comes with a host of benefits. Some popular low-code platforms that are making positive strides include OutSystems, Kissflow, Salesforce Lightning, Microsoft Power Apps, monday.com, Appian, and more. If you are also planning to adopt low-code platforms to empower the non-technical staff in your business, you can get started with the ones having a shallow learning curve.