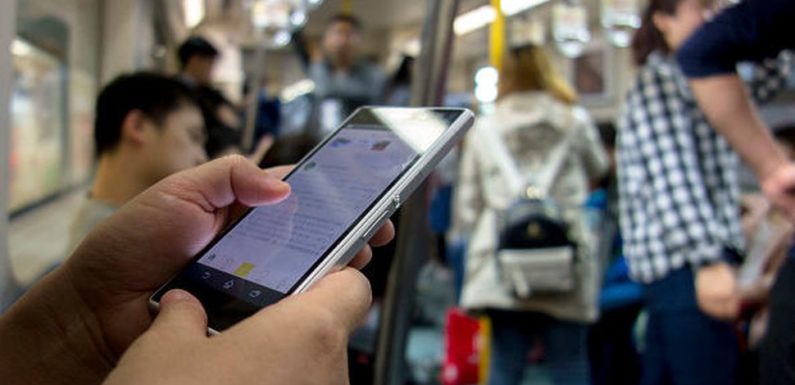 For a couple of years, I was petrified by in-app messaging.
Most of us grew typing our middle-class assignment on Microsoft Office. There was something I detested more than anything I could, It was the Clippy. Considered as one of the earliest user-friendly features for Software.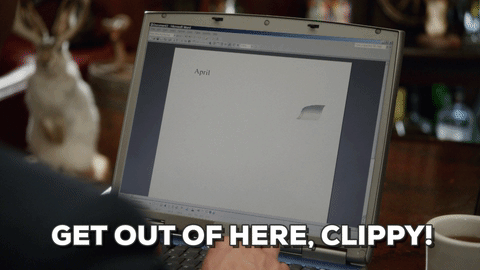 Then, Clippy was optimized further for the first time, you were amused by the first meet and then frustrated. Later, it was the Puppet which knew only one script and kept on repeating the same for the whole workday.
[To be fair enough, I wasn't the only one.]
Thank god! Now, the software industry has learned a huge from it. And now In-app messaging has taken the responsibility of reaching you with astounding information instantly. Most of us knew that in-app messaging has been discovered only for entertainment and personal experience. But, you would have missed out its essence in business communication purpose.
Today, with the real-time conversational becoming the frontier of all communication possibility, In-app messaging has become the building block for businesses to communicate with consumers and heighten its business value to the next level.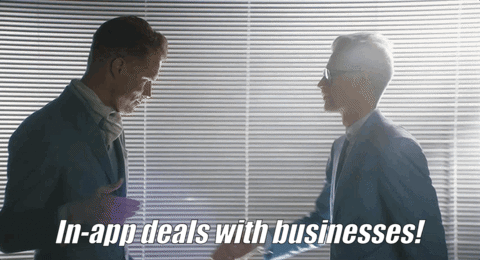 In combination with in-app chat and messaging, business augments their business value to a greater height by building chat apps or integrating into the existing application. That's what we are about to discuss.
In-app Chat and Messaging Elevating The Business Communication Across the Industries
On-demand (Online to Offline):
This creates a pathway between user and service provider to enhance the communication and reduce the information gap and in order to provide on-demand service.
Providing a readily available communication channel to consumers increases the user experience with in-app functionality.
Reduce cost in notifying the users of an order delivery through In-app messaging instead of SMS service cost.
Customer Service:
The in-app chat and messaging have its own effect on customer services where customer engagement is more likely at front-doors.
Engaging customers with notifications, offers, and surveys, while they are using the app, is applicable only through in-app messaging.
An instant solution to customer inquiry through mobility in order to stay connected with your mobile customer.
E-commerce & Marketplace Conversation: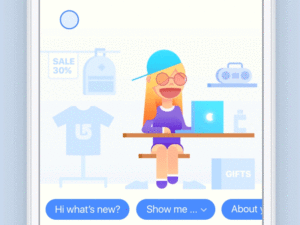 The communication last from buyer to seller, buyer to buyer and seller to seller. The in-app chat integration in e-commerce sites helps to increase online shopping experience into a whole new level of conversation for users.
By putting a dot to SMS conversation which increases marketing cost, this in-app chat functionality creates a direct contact with the customers to enhance user behavior and shopping decisions.
It also acts as the customer support availability, where users can chat with the sellers at anytime and anywhere.
Healthcare: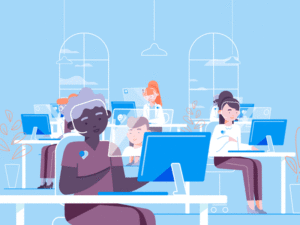 This enhances the conversation between the healthcare experts and patients to track and analyze the biometric performance and provide healthcare on mental health in a real-time.
The in-app feature has brought the non-human to human interaction to a completely new era. With the advancement in Bots integration, user engagement is made possible through providing a conversation interface for users
The advanced interface offers a precise analysis and diagnosis of patients health.
Making the patient and physician relationship much closer which in result improves patient satisfaction and information sharing.
However, the nature of patients relationship, users or patients prefer to contain the communication through in-app messaging (Text, Video & Voice) and not the personal way of connecting method through phone calls, in-person etc.
Adding On:
The towering of the conversational interface is widening. As the business is digitizing, business to consumer communication is flourishing to next level. The business driven chat and messaging apps are creating a new line of business for every minute. Thus, the in-app communication is rising, user expectation rapidly grows and solution providers are expected to upgrade to the features that meet the user expectations. Every enterprise is said to plan ahead of user expectation and the in-app messaging interface that meets their business value.