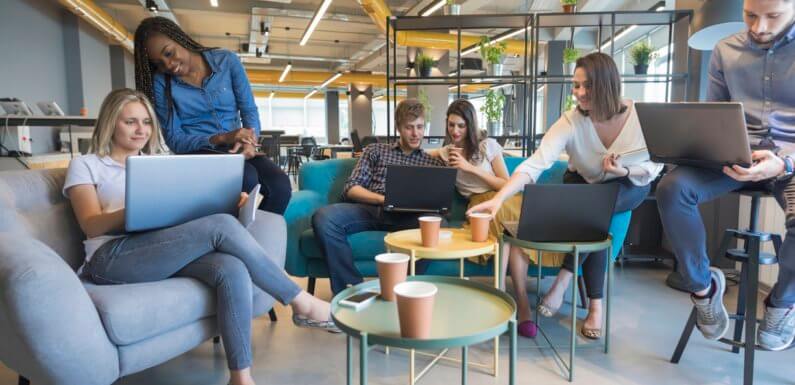 Are you an HR in an organization? Or a stakeholder looking to improve the employee experience? Well, employee experience is the summation of an employee's perception, attitude, and behaviour towards his/her organization over their course on the employee journey. It stems from the ground rule that every employee needs equal and satisfactory treatment, so there will be no employee attrition.
We all look forward to working with organizations that treat their employees like families. Despite multiple jobs in the market, most of us bullseye companies that have a unique employee-centric work culture. We scroll through anonymous employee reviews or research a bit extra on the company's existence, only to find out if it's the right job. With too many candidates and job options in the market, candidates have more on their plate than ever before and are selective about the companies they want to associate with. In this case, the onus lies on the HR managers to create an astounding employee experience right from onboarding to exit. HR managers have to display constant efforts to attract new employees, retain the existing ones, and separate them from the competition.
HR managers need to be cautious with their processes, tools, and resources to make employees feel WOW at the workplace. Let's see some of the top reasons that can enhance and strengthen employee empowerment.
Recruiting
Recruiting is the first phase of communication where a candidate interacts with an organization. In this phase, it's essential to build a positive outlook about the organization. It's indispensable to be open and honest with candidates about the interview process. Candidates apply for a job with a lot of expectations. If the interview postpones, or the candidate isn't shortlisted, it's good to keep them informed about any development during the recruitment process. Any untoward actions towards any candidate may lose them to the competition.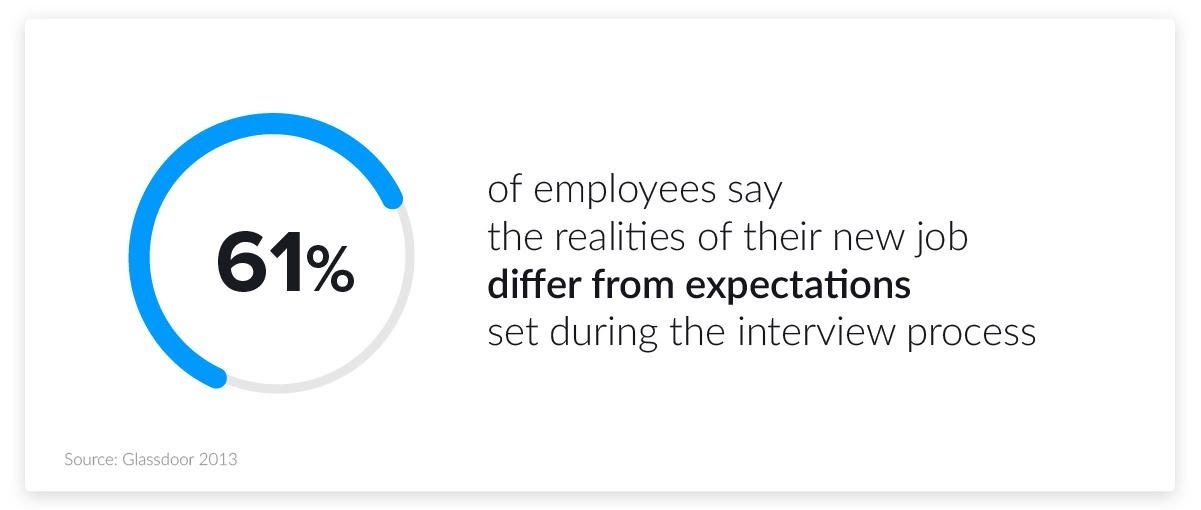 Build a substantial presence on genuine review and social media platforms. Give your organization a professional boost on the most searched platforms like Glassdoor and LinkedIn. These are the resources candidates look up to while searching for your company.
Authenticate genuine reviews, and eliminate the fake ones, if possible. These reviews are the first impression candidates have about your brand.
Be thoughtful and respectful about the candidate's time and accommodate them as per the schedule.
Give them an overview of the job description and what the company expects of them.
If any candidate is nervous about the interview, engage them in mind refreshing activities that can ease the tension.
Spend in tools that will automate the interview process and eliminate any paperwork or form-filling work.
The above steps will get more candidates, win over others, and make recruitment a competitive advantage.
Onboarding
Onboarding new employees are necessary to integrate them into the company process and culture, and to assist them with the required knowledge, tools, and understanding to start the job. An onboarding process should last for a month, because of how employers make new employees feel good in the initial few are essential for employee retention. According to Gallup, 88% of organizations don't onboard employees well. While 58% of organizations say, their onboarding program involves a lot of processes and paperwork—a well-executed employee onboarding session roots for a strong correlation between productivity and attrition rate.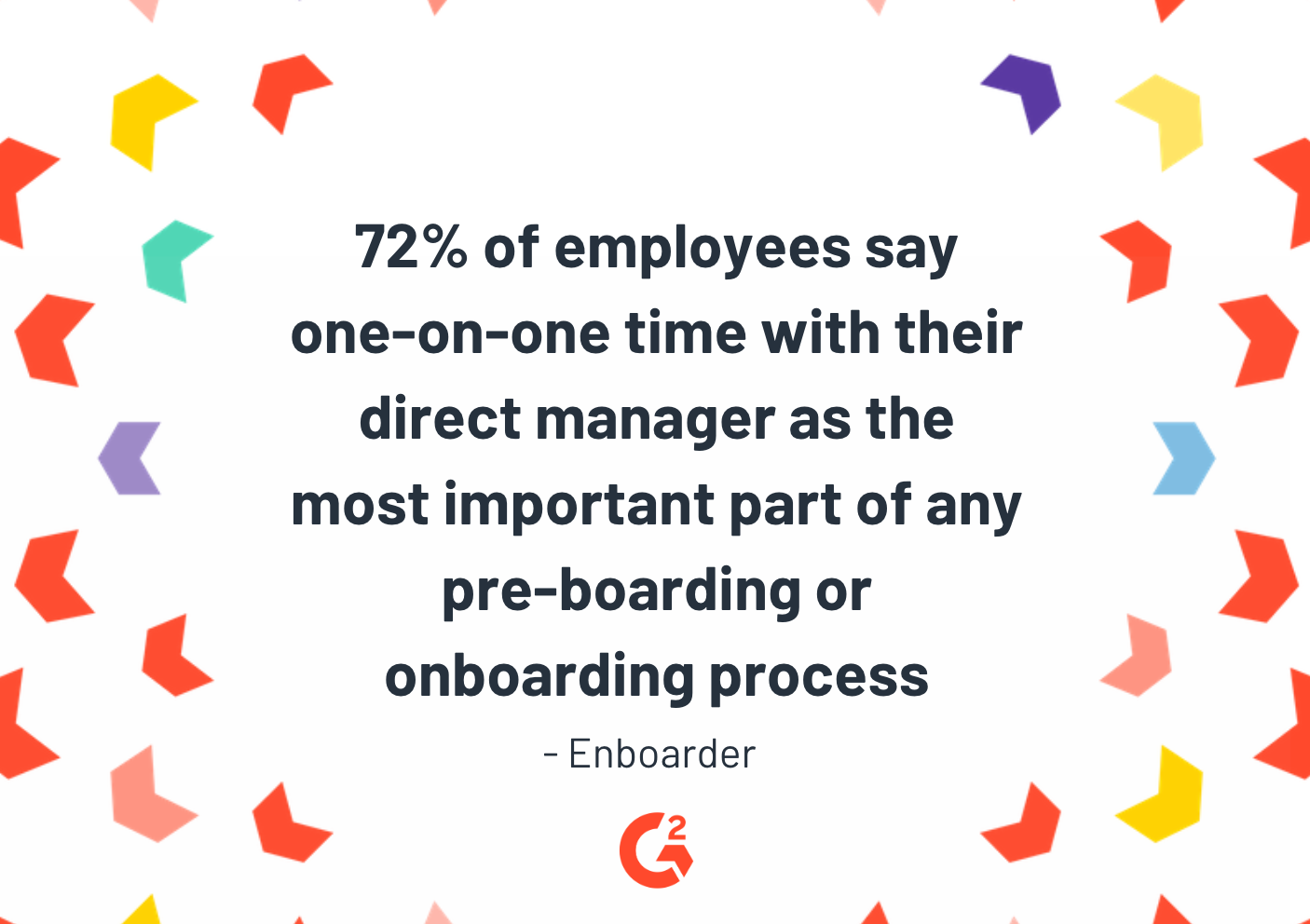 Start new employees onboarding immediately. Some companies wait to onboard a batch of people together to save on time and resources. But starting before time will help control no-shows, and comfort employees that they chose the right organization.
It doesn't end with onboarding. Keep a frequent check on employees even after the onboarding is over. It will help ensure that they get what they need to start a smooth transition.
Introduce all the newbies to the senior management and existing employees and arrange a quick question & answer session.
Take all the new employees for a company lunch, and catch up on some exciting news about the organization.
Invest in a robust employee experience management tool that will produce end-to-end feedback from recruitment to exit. It will help you manage complex processes over time, and provide data-driven insights to improve the employee experience.
Career Growth
The best employees leave the organization because of the lack of growth opportunities. Employees stay with organizations if there are plenty of opportunities to move, skip, or try other avenues for continual growth. In the absence of any growth opportunity, employees tend to look elsewhere. Helping employees with adequate training and support to grow to another level will motivate them to stay with the company. One more aspect to eliminate is the biased approach towards the favourite employee. Promoting an employee should be fair and square for everyone in the organization. One in five employees leaves the company because they were pushed down just to bring up somebody else.
Offer community training and support to every employee close to getting promoted.
Keep a training and development budget for employees every quarter to tap into career development opportunities.
Ensure employees understand the freedom and liberty to apply for internal job postings; they get to handle the team temporarily to polish their team-building skills and work in product development or support management.
Ensure the relation between employees and team managers is set-up for companies' growth. At times, people leave the job because of a bad manager.
Collect employee feedback about any current development program in the organization, either through one-to-one conversations or through an online survey.
Retention
After new employees spend some time in the organization, they become your regular employees. Most of the employees become comfortable with their work and don't welcome change. Change is the spice that drives employees to perform better. Organizations should work towards supporting excellent employees even if they are old. Sometimes, HR managers get so engrossed in working towards new employees that they forget the old ones. Former employees are assets to the organization. They know the process in-and-out. Retaining existing employees means saving a lot on operational costs (money, time, resources, and energy).
Organize a reward and recognition program to award the top talent, at least once in a quarter. It makes employees value their work and increase their confidence level.
Identify gaps in the current employee process and work on areas of improvement.
Evaluate the salary and compensation structure regularly to match up with the company standards.
Identity reasons for employees leaving the job. Once you find them, solve the problem and retain the employee.
Work closely with every employee, arrange feedback sessions, conduct soft skills training, and make employees feel safe.
Smooth Exit
Most employees in your organization will eventually leave when their terms end. Whether it is voluntarily or involuntarily, creating a positive exit environment is essential. When employees leave voluntarily, many factors don't work for them internally, but knowing the reasons is vital. When employees leave, they become your brand advocates. They review your organization, depending on the experience with your organization. Some employees leave and even come back. Hence treating employees exit is crucial.
Carry out exit interviews. Through the exit interview, you can thank employees for their contribution and ask for valuable feedback that will help your organization improve.
An exit interview should be systematic. It shouldn't be personal or against anyone. Moreover, it shouldn't be negative.
If employees leave voluntarily, a farewell gets together with colleagues, LinkedIn recommendations, experience letter goes a long way to please your employees. Employees remember such gratitude and show you respect their decision to move forward in their careers. 
Staying in touch with your employees through email or phone calls once a year is an excellent way to foster great employee relationships.
Create rooms for ex-employees to come back if there is a suitable opening for them.
Conclusion
Employee experience is the filter that differentiates one organization from another. Employees feel great, safe, and secure in an employee-friendly environment. HR managers should work on every nuance of employee experience to retain employees, motivate them, and allow them to grow. Organizations should keep an eye on the market standards and revise compensation before employees ask for.
For any organization to survive and thrive, it's essential to work on their employees first because they are the asset to an organization. It takes immense hard work, constant endeavour, time, energy, effort, and investment to maintain a consistent employee experience, but it's worth every money spent.