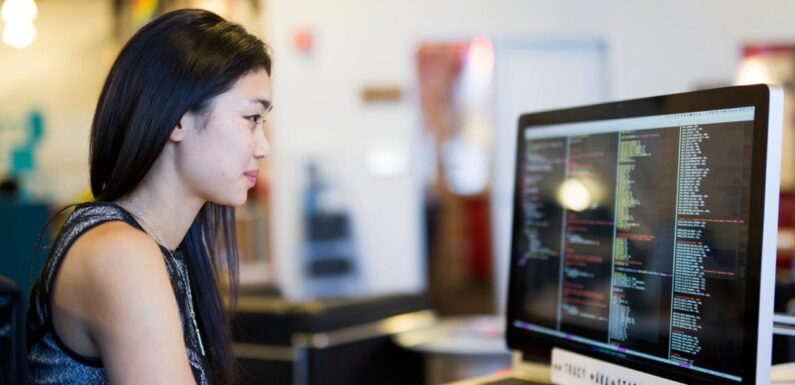 Mobile usage has been on a steady rise globally in recent years. This increasing popularity of mobile has impacted Android, one of the most popular smartphone operating systems. Android app developers have had to leverage technology to build more sophisticated applications.
It's vital to know the key technological trends in android app development. It will help you figure out the resources you'll need for your mobile application to work seamlessly. This article will take a deeper look into technology and mobile application development.
Here's everything you should know.
Key Technologies Used in Mobile App Development
Mobile app developers use various technologies to make app development more straightforward. You should familiarize yourself with each of them if you run an android app development company. Let's take you through the leading technologies that companies in this industry should embrace.
1. Mobile App Development Tools
Building mobile applications has become easier and faster. As a developer, there are various tools you can use to get the best out of the development process. But then, you should take your time to choose mobile app development tools that will help you meet your goals.
For instance, you should check the programming language that a tool uses. Also, you should check what it allows you to do, as every tool enables users to do specific tasks. An excellent example is WidgetPad which allows you to edit, version, and distribute source codes.
Finding the right mobile application development tools will make the development process smoother. You will build applications that meet consumer needs and ensure your apps remain competitive on app stores. In the end, you'll get a good ROI for your business.
2. Programming Languages
Besides the tools you use, the programming language you use for app development matters. It can be tricky to deliver an innovative and vibrant app if you don't use the correct language. But it isn't easy to choose the best from the many programming languages available.
You can consider various factors when choosing the best language. For example, the intended use of the application and the amount of time you have can help you decide. Besides, you can quickly build a compliant application when using the correct programming language.
However, you still won't be sure if your application will get banned or not. Should it be banned, it can still fit into the list of the best illegal android apps. This is as long as it meets the intended user's needs. Java, Swift, SQL, HTML 5, Ruby, Python, and C# are examples of popular languages.
3. Mobile Application Development Frameworks
It is also vital to explore some top mobile app development frameworks. You also get different benefits from these frameworks, like with the tools discussed earlier. Thus, you should take your time to research and choose a framework that will meet your mobile app development needs.
An ideal framework should be easy to learn and use. That will ensure you do not spend a lot of time learning about a framework or make costly errors in the development process. Mobile Angular UI is a perfect example of an open-source framework that's user-friendly.
It makes building a mobile application that meets your needs seem effortless. Besides, it comes with a wide range of features and UI components that every android app developer needs. You can also check out other frameworks like NativeScript, ReactNative, Ionic, Flutter, etc.
Other Technological Trends in Mobile App Development
1. Chatbots and Voice Assistants – Artificial intelligence has played a vital role in mobile app development. App developers rely on user feedback to improve their applications. AI chatbots and voice assistants have made it easy to interact with users and gather their input.
2. Accelerated Mobile Pages (AMP) – It has become vital for mobile app developers to optimize their applications for AMP. This plugin launched by Google makes applications load quickly. This enhances user experiences, making them rank highly on app stores.
3. Growth of Mobile Wallets: Mobile app developers have designed most of their software to meet e-commerce needs. The convenience and ease of use these wallets bring are making them more popular today. Mobile app users are also increasingly using wallets like PayPal to buy apps.
4. Widening 5G Markets: User experience is one of the things that matter to mobile app users. It has become vital for mobile apps to be faster and have low latency. Without this, it isn't easy to enjoy gaming or video calling. Thus, 5G adoption is becoming crucial for mobile app developers.
You can expect to see more of these trends soon. Mobile app developers and users need to embrace technology's impact on the mobile app world. As an android app developer, these technologies and trends will make your work almost effortless.
Conclusion
Mobile applications have become an essential part of our lives. Many people in the world use devices that run on Android software. These apps have made person-to-person or business contact more effortless than ever before. And, they keep getting better every day, thanks to technology.
For app developers, technology is improving the quality of applications produced. Using tech tools makes it possible to develop apps faster and with better accuracy. In addition, it ensures that you build apps that meet user needs, such as guaranteeing security and privacy.
As mentioned before, many changes are happening in this industry. Technology is making strides that are impacting mobile app development. But then, the many tools, frameworks, and languages available make it difficult for developers to choose.
Thankfully, this article has given some helpful tips for finding the best software. It has to be software that meets your needs and helps you create apps that meet customer expectations. If you have no idea what software tools to use, you can seek expert help from a professional.
The future of mobile app development is in safe hands with these technologies. All developers need to do is learn as many tools and languages as possible. That will make it easy to work with any of them and create high-quality mobile applications.