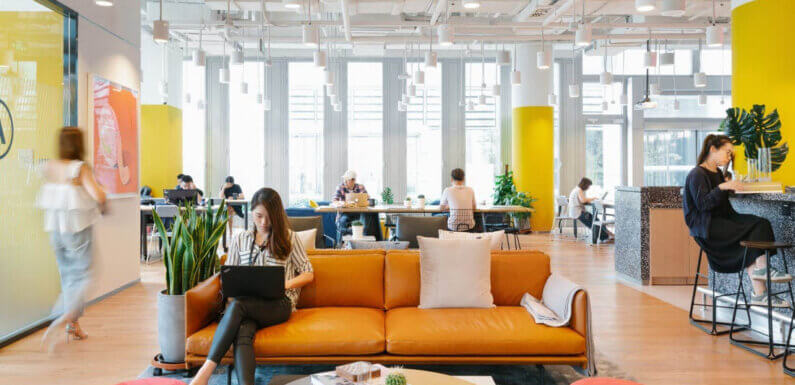 Today, technology has become an integral part of running any business. Every organization is trying to adopt digital changes in order to achieve success. It is further leading businesses to build a Digital Workplace.
What is a Digital Workplace?
Digital Workplace is an umbrella term for all the tools and solutions that create a virtual space for users to connect, communicate, and work. It is a modernized evolving environment that eliminates any constraints faced due to the physical boundaries of the traditional office.
Digital Workplace is created with the combination of modern-day technologies like cloud computing and AI with necessary hardware resources that include laptops, desktops, smartphones, tablets, etc.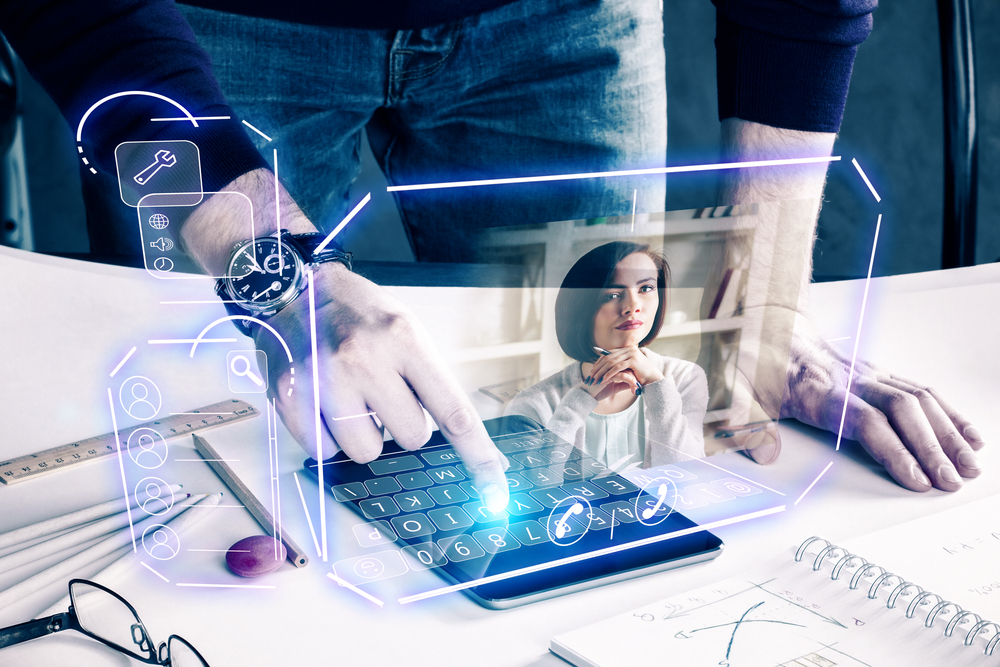 According to the reports in 2017 CMSwire, 95% of organizations agree that the Digital Workplace is essential for success.
The adoption of digital platforms offers automation, mobility, and flexibility benefits, increasing the productivity and efficiency of the businesses. Here is how a Digital Workplace is a step forward for businesses to achieve success:
1. Remote Working
With the clients' growing demands, more and more organizations are working towards expanding their range worldwide. This further calls for the implementation of a global team. However, every geographically-isolated workforce needs to stay connected in order to achieve success in the business.
Digital Workplace enables the same by providing collaborative tools that are implemented using modern-day technology. It has blurred the line between physical and virtual environments. The invention of communication tools like emails, instant messaging apps, virtual meeting tools, and even HR applications offers immediate access to any sort of work-related information.
Additionally, cloud-based digital workspaces improve connectivity and accessibility. It eliminates the need to be tied to a single office desktop to accomplish any task as data can be accessed from anywhere, at any given time, and from any internet-connected device, such as laptops, smartphones, or tablets.
2. Task Automation
Every business requires solutions to increase the efficiency and productivity of employees. However, everyday tedious tasks can impact the tendency of the workforce to focus on its core tasks.
To overcome this problem, the Digital Workplace incorporates automation-based tools. The time consumed per task is reduced by manifolds by automating manual tasks. It is possible due to the implementation of solutions like Artificial Intelligence (AI) for the automation of day-to-day tasks, such as data entry, file search, invoice creation, and more. It further reduces the chances of errors due to human mistakes.
Automation tools also have the capability to learn and adopt the desired changes within the system to offer a more enhanced user experience.
3. Optimized Insights
Every decision impacts the growth and success of a company. Therefore, every business owner requires real-time updates and insights into the work process.
Adopting Digital Workplace by integrating cloud technology and AI into the system ensures that the users get access to most recent updates and a centralized dashboard to track all the changes in the workflow. The enhanced monitoring system provides better control and appropriate governance for seamless data flow within the system.
Moreover, businesses can derive analytics and insights by collecting and evaluating facts around the provided information. It helps to predict possible outcomes for better managerial decisions.
4. Better Connectivity
Employees need to work together to create a progressive workplace. However, lack of communication and connection can cause disruptions in business operations. There is a need to build a system that creates a bridge to connect everyone globally.
A digital workplace incorporates a network for better communication between the workforce. Various tools and solutions like cloud computing offer a shared platform for multiple users to access, edit, or share files and documents in real-time. It enables teams to work cohesively and improve productivity.
The use of different collaboration applications ensures transparency within the system. As the data is updated in real-time, the chances of creating multiple versions of the same are reduced; hence, improving the accuracy rate of the tasks.
5. Enhanced Security
Business data holds all the crucial information that is critical to run a business. Any threat to the data can hamper the privacy of any organization. So, a proper system must be implemented to secure it from any accidental or malicious attacks like cyberattacks, fires, floods, data theft, and more.
As the Digital Workplace offers a virtual environment to work in, the data is secured from any loss due to hardware theft. Various security measures can also be executed through the implementation of cybersecurity. Most of the protective measures include end-to-end encryption, multiple firewalls, authentication at various levels, anti-virus, and anti-malware systems.
In addition to it, data backups can also be taken so that information can be retrieved easily in case of an accident or loss.
6. Cost-Efficient
Beginning from the initial setup cost to operational cost, a business requires massive investment to function seamlessly. Every competent business takes various measures to operate in a budget-friendly way.
Leveraging digital platforms and tools reduce the operational and capital cost of a business dramatically. It is because the mobility benefits allow employees to work from anywhere and at any time without spending money on transportation costs. So, companies can easily implement a work-from-home policy without compromising the performance of their workforce.
Also, the use of cloud computing can enable employees to work from any internet-connected device. Therefore, there is no need to invest in any in-house hardware infrastructure as BYOD (Bring Your Own Device) can be executed to save costs further.
7. Improved Customer Engagement
Customer experience is considered as an essential factor for the success of a business. The way business employees interact with their clients says a lot about the organization.
The creation of a Digital Workplace adds value to the business. It completely changes the day-to-day work of an employee. It helps them to focus more on their core competencies rather than the routine tasks. It helps organizations form a "Digital Workforce" that is much more skilled and provides better solutions to its customers.
Additionally, clients can have real-time updates of the workflow and easily track the status of their projects. It helps build trust between the business and the client. They can also conveniently share the required information and documents with professionals over a common platform that doesn't take a toll on their privacy.
In Conclusion
Developing a Digital Workplace is a one-stop solution that provides effective collaboration, analysis, cost-effectiveness to businesses. Therefore, it is a must to gain a competitive edge in the market and achieve success in this fast-moving global and digitized business world in the long-run.