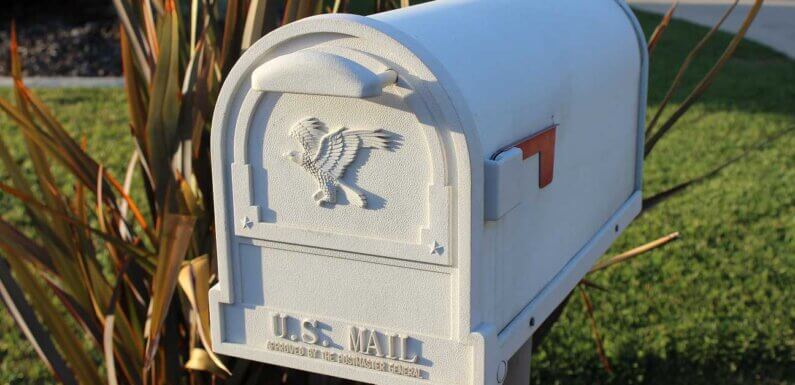 Ensuring the accuracy and validity of postal addresses in your database is essential in building good relationships with your clients. Likewise, it is important to the success of your marketing campaign.
Businesses gather massive amounts of customer data, from personal details to client preferences to account activity and transactions. Contact details, such as phone number, email address and postal address, are vital pieces of information. However, many businesses seem to overlook its importance.
Any typographical error could lead to wasted money, time and could even lead to the loss of an existing customer. For example, if you have an erroneous address in your database, you could send orders, invoices or marketing materials to the wrong address. Worst, the mail might be undelivered. Aside from losing money, it could negatively impact your business reputation.
According to the USPS Office of Inspector General, the cost of undelivered mails is worth billions. USPS shells out around $1.5 billion and another $20 billion by the mailing industry. It also noted
To ensure that your database contains the right information, it is important to regularly check and update your contact list, particularly customer addresses. However, manually checking and validating each address could eat up your time and resources. It is also subject to human errors and limitations. Fortunately, there are address validator tools that automate this task.

How It Works?
An address validator can check an existing database and real-time data entry.
With regular checking, you simply need to input your contacts list into the system. The tool then checks addresses whether they are valid or not. It flags potential errors. With real time validation, the system checks the address while the user types it on the contact forms. Users cannot proceed if there are errors. The software uses its massive database of postal addresses, formats, and zip codes. Some tools even offer international address validation.
Address validators check three aspects of a mailing address:

Completeness
It's easy to miss out on details when typing your contact information. Entries such as apartment, block, and street number might seem minor but lacking any of these components might lead to undeliverable mail or sent to the wrong recipient.
With a real-time address validator, you are assured that users fill out their complete address. The program alerts the user or if a part is missing, so it can be corrected immediately. The same is true with standard validation. Addresses that lack information are identified for you to double-check with the client.
Syntax
Errors in address syntax or format are the most common causes of failed deliveries. Each country has its postal address formatting rules. In the US, mailing addresses follow the United States Postal Service standards. Address validator tool checks the address if it follows this formatting. It ensures that all necessary details are supplied, such as Street Name, City, State, and Zip Code.
Meanwhile, postal addresses in other countries do not necessarily follow the US formatting. There could be major differences, which makes address validators necessary.
Existence
Once the completeness and syntax are checked, the existence of the address is then validated. Typically, address validators use the USPS database for validating addresses in the US. Some software has its own address databases that are regularly updated. For international addresses, providers rely on their network of databases that hold foreign addresses.
The software sends a report of all addresses that cannot be found in the database and might be inexistent. You can then check with your client whether the address they supplied is correct or for possible revision.
Most Common Types of Invalid Addresses
Address validators can clear your database with the following types of invalid addresses:
Fake Address
Many users deliberately enter a fake address in an effort to get promotional offers or access your site, particularly services that require an address. This is a common problem that besets businesses that phone validators solve.
With real-time validators, users won't be able to proceed with a transaction if they enter an erroneous or fake address. This should help you filter out bots, hackers, and other cyber-crooks.
Misspelled address
A tech specialist at Byteplant noted spelling errors and typos as the most common causes of invalid addresses. Most likely, the client is trying to enter a correct address but might have misspelled some details.
Real-time address validators alert the user in case there are any typos. Some programs even provide built-in auto-fill functions to guide users. Meanwhile, regular address validators will send a report of potential spelling errors.
Unregistered address
Unregistered addresses may be mistaken as fake addresses. Usually, these addresses are real but are not yet registered in official databases; for example, a new building has not yet been enrolled into the registry. Some occupants may have also requested not to be included in the postal registry.
Address validators can spot unregistered addresses that you can manually verify with the client.
Why invest in address validator
Used by a wide range of companies across different industries, postal address validation offers numerous benefits for businesses. Basically, it ensures an updated database which is crucial in enforcing security measures, reducing unwanted costs on undeliverable mails, and reduced marketing expenses. Validated addresses also facilitate data management and development of strategic plans. For businesses that deliver products to clients, postal address validation can help mapping and route planning, thereby reducing unplanned trips.
Ultimately, address validator contributes to ensuring customer satisfaction and building a solid brand reputation.