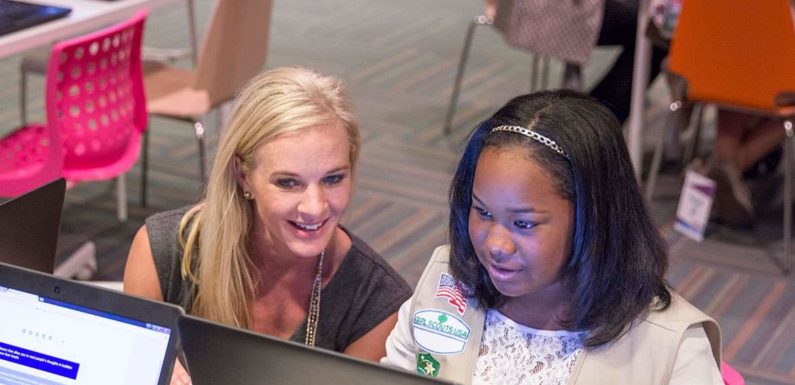 The mobile app development domain is thriving in line with advancing technology. Today, we have apps for almost every task from booking a cab to sending an instant message, and from booking a table to consulting a doctor. On one hand, mobile apps bring automation, comfort, convenience in the end user's life, and on the other hand, they generate large revenue.
Statistic has predicted that mobile apps will generate the whopping $188.9 billion revenue by the year 2020. Today, as entrepreneurs look keenly to mobile app development services to take their businesses to the next level, it is interesting to jot down the disruptive trends that are going to set the future of app development.
Top Technology Trends to Rule Mobile App Development Domain in 2019
Internet of Things will Rule
IoT is not a new term for the corporate sector, but in recent years, its popularity has skyrocketed globally. Entrepreneurs are keen to jump on the IoT bandwagon. Statista has predicted that there would be over thirty billion connected devices worldwide by 2020. The IoT application development solution can play a vital role in controlling and operating these devices from anywhere using fingertips.
The IoT-based apps are capable of taking automation and convenience to the next level at the workplace. We will have advanced IoT-powered apps to simplify the process while emphasizing on improved security and higher scalability to meet the future business requirements.
VR and AR will prevail
When we talk about emerging technologies, we cannot skip VR and AR. Both these reality-related concepts are capable of providing immersive and lifelike experiences to the users. Both these technologies have evolved beyond the gaming, and sectors like reality, retail, and manufacturing are emerging as the top beneficiaries of these technologies.
In the coming years, marketers will avail the advantages of both AR and VR by making their campaign more effective and user-oriented. Businesses will integrate these technologies to serve various objectives and improve customer services.  Customized mobile apps will make the entire experience richer and more sophisticated.
Chatbots will gain ground
The use of chatbots in customized corporate websites is quite common now. What's more, Skype, Slack, and Facebook use bots for instant messages. Now, as the AI technology advances, mobile app developers can readily integrate chatbots into corporate mobile apps for Android and iOS platforms.
Chatbots can enhance the app's functionality while providing an improved user experience in a customized way. From increasing user engagement to driving adoption of apps at the workplace, chatbots can serve different purposes for the companies. The desired outcome along with excellent user interaction is one of the biggest benefits of chatbots.
AI and ML will lead
Apart from chatbots, AI and ML (Machine Learning) technologies are ready to introduce innovative features in the app. Though they are still in the nascent stage, top mobile app development companies have started unleashing their potential. AI and ML can fetch valuable data from the user's activities, and the management can get actionable insights.
The app users get instant solutions and tend to remain engaged with such apps. Both of these technologies are aimed at providing personalized and customized solutions. It is fair to mention that AI and ML will shape the future of mobile app development. These days, AI-powered apps like Allo and EasilyDo are making smart devices smarter than before!
Instant Applications will rise
Instant Apps were introduced in Google way back in 2016. These apps are specifically designed to save the device memory by eliminating the need for downloading them in smartphones. They are smaller in size and they have basic features. They can give the user experience similar to that of normal apps.
Wearables will increase
Wearables are growing in number and popularity worldwide as time passes. They are now not limited to healthcare and fitness sector. Though wearables are mostly used to get the data on life-related functions like calories burned, heart rate, number of steps and the like,
In the coming time, we can expect that wearable app development services will bring high-end apps for different wearables and smart devices.  
In the year 2019 and beyond, the wearables will be mainstreamed in our life and people will utilize them to accomplish different tasks.
Cashless Payments will get a boost
We live in the age of mobile wallets where cashless payments is a new norm. As mobile-based transactions are getting more popular worldwide, it is easy to predict that the mobile app development process will focus on integrating cashless payments in the app. As per an official report, the mobile payment market is expected to reach $2.85 trillion by the year 2020. This projected target appears achievable soon because many companies wish to integrate this feature into the corporate app.  
Blockchain will penetrate
Many companies, especially from the BFSI sector, have started paying attention to the revolutionary blockchain technology. We all know this technology as a generator of cryptocurrencies like bitcoin. But, it is also capable of bringing a higher level of security and transparency across various online transactions.
The blockchain app development enables the enterprises to facilitate their users with a safe and rapid digital transaction with an enhanced level of security. It keeps the record of transactions and provides secure access as and when necessary. Though the BFSI sector seems a big beneficiary of this groundbreaking concept, sectors like retail, healthcare, and any other B2C businesses that involve online transaction can leverage the benefits.
It is difficult to imagine our world without customized mobile apps. However, new entrants find it a herculean task to make their apps successful amid the growing number of published apps. There, emerging technologies can assist them to come up with innovative and user-friendly app solutions. Trends based on these technologies will decide the future of mobile app development.
As a reputed and renowned mobile application development company, we integrate the advancements of emerging trends in customized mobile app solutions. We have an in-house team of app developers who can come up with innovative and user-friendly app solutions for your business.