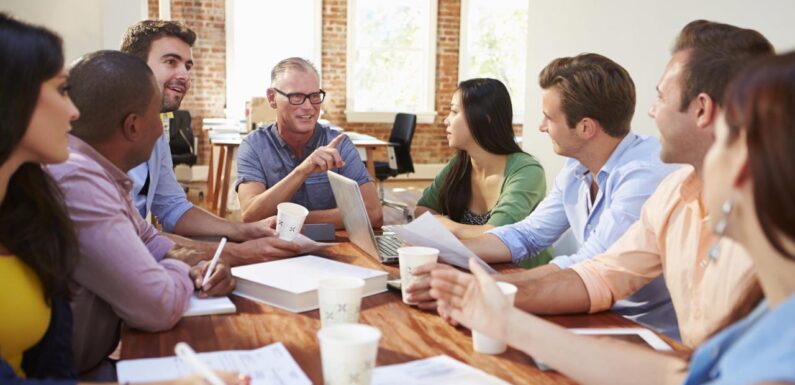 Software as a service (SaaS) or cloud technology opens new possibilities. It is beneficial for your business to grow. Which increases the functionality. There is a vast difference between internet-based solutions and on-premises solutions. These solutions save your data online on a remote server. An on-premises system stores your data on local servers.
Cloud POS solutions provide results on demand. That helps retailers adapt to the market change and reduce the operational cost. It also helps retail business owners to be more agile, quick, and accurate. Furthermore, Retail business owners have many locations. SaaS POS solutions have even more substantial results.
Cloud computing is an influential tool that helps organizations. It integrates and unifies IT operations on a single server. According, to research conducted by National Retail Federation. States that nearly 50% of the retailers have adopted cloud solutions. Which simplifies their operations to one single platform. We have pointed out a few points on how retail companies advantage from SaaS solution:
Cloud technology, contactless shopping, and retail deliveries:
With the recent pandemic that surged, the retailer is shifting to eCommerce platforms. It avoids physical contact and decreases the spread of the virus. As a result, retailers are implementing a SaaS POS solution in their business. The customer can download the application to check the stock availability and pay. The retailers will deliver the cart to your doorstep without any physical contact.
Additionally, the customers can track the real-time status of the delivery. Furthermore easy return or cancel the products with ease. Internet technology helps retailers to provide a contactless shopping experience to the customers. Which helps to increase customer satisfaction.
Open new business possibilities:
It is crucial to have a workflow approach that supports your domain. It will execute the daily task to make the most out of SaaS solutions. Instead of migrating or integrating; all your software solutions on the cloud.
Retail business owners must understand the processes. Which will have a greater impact on the business. When migrating it to the cloud. It is essential to prioritize the task. To avoid repetition and the systems that are no longer in use. While still making a positive impact on business. Traditional software usually has a lengthy and complicated process to manage tasks.
Domain knowledge-based workflows and the systems associated with them can incorporate cloud capabilities. Like artificial intelligence (AI), big data, machine learning, and other (API) platforms. These technologies can yield more value for your consumers. It saves some costs for your business. Cloud computing gives your retail business flexibility. It needs to make sales on the go and make more revenue.
Because; SaaS software can smoothly deploy on portable electronic devices. Like mobile, tablets, and laptops. Cloud-based solutions for small businesses can collect and save data for further use. SaaS solution will help penetrate a new customer base. The cost you saved by implementing it you can use for business expansion.
It is a robust tool to make the supply chain more effective and transparent. You can easily collaborate with your supplier. That helps to understand the delivery status of the logistics.
Real-time error-free stock and inventory data:
Many retail business owners find it challenging to track real-time inventories. But they need to have this information handy for a successful retail business. Retail businesses must have a real-time inventory status. It enriches the customer experience and makes more sales.
For instance, an on-premises POS solution might not update the inventories immediately. Customer searches for the product on the website. But might not be physically present in the store. With SaaS solutions, retailers can implement a POS solution. That has real-time error-free inventory details on all channels.
Online computing is capable of connecting all data channels. With higher transaction transparency and minimized latency. It benefits the retail employees and the website visitors. Real-time availability of products they want. Additionally, some advanced SaaS solutions also give a real-time inventory status. The stock availability in a particular store to drive more traffic and increase your revenue.
Many retailers with a global outlet can use retail as a service solution in the cloud infrastructure. Software as a Service is a comprehensive solution for their business and partners. It manages inventory in real-time, outlet orders, and logistics information.
Personalized recommendation based on the search engine:
Retail businesses must recommend the right product at the right time to customers. It increases the conversion rate of the company; to make more revenue. But it is a challenge to track every customer's likes and preferences. As it deals with a large amount of data spread across various channels. They might also need to integrate the data with partner sources.
Online computing is capable of cleaning up data and strategy tools. From the unified data from various sources together and reduces duplicate values. SaaS systems can track customer social footprints. Software helps to understand their preferences and give a tailor-made recommendation.
This can create a situation that validates its performance and experiments with the algorithms. It displays the most relevant option according to the buyer's search. Many eCommerce companies' tie-ups with search engines use artificial intelligence, machine learning. Analytics to provide a personalized customer experience. Implementation of cloud technology will help your business. It provides a tailor-made customer experience.
Manage loyalty program:
An effective loyalty program plays a crucial role in customer satisfaction for any retail business. Retail business owners have two main challenges in the deployment. The loyalty program with traditional business processes.
There is a possibility of data tampering at the store level.
The real-time processing of data at the store.
Online technology helps to deploy a mobile-based loyalty program. That assists customers to engage throughout their lifecycle. It benefits the presales team to engage with the customers before, during, and after the sales. SaaS software solutions integrate the data across various platforms. System gives an entire overview of the customer and the transaction stages. It helps retailers handle structured and unstructured data for real-time data processing. It can also overcome the hurdles of traditional systems. Retailers can leverage the capabilities of cloud computing. To engage customers through a personalized digital promotion. That is designed on-spot, based on analytics. The integration of online and mobile analytical tools will help your business. As a result, it will help to provide an effective loyalty program. SaaS software solutions update the system in real-time and can access. It from any outlet that assists maintain the loyalty program for the entire brand.
Cost-effective but efficient tool:
Retailers can replace their traditional IT infrastructure or on-premises software. Moreover, with cloud computing solutions to reduce their cost of infrastructure and its maintenance. Traditional systems have higher equipment, real estate, and energy costs than cloud solutions. Additionally, with SaaS solutions, you need to pay as per your usage. it is the most effective way to reduce your operational cost. Because you can add and remove users as per your need.
Cloud computing software vendors give you flexibility. However, You pay on a user basis; that too on a monthly, quarterly, or yearly subscription. With traditional systems, the clients maintain, upgrade, and fix system bugs. SaaS software vendors are responsible for identifying the potential errors to fix them. Moreover, Upgrading the system for free so that your teams are working on an updated software all the time.
Conclusion:
SaaS POS Software solutions have a vast impact on all industries. Legacy systems have multiple limitations and are the costly solution. Instead, cloud technology has various benefits that support business expansion. Additionally, It simplifies operations, reduces investment, and makes more revenue.
Cloud technology helps retail businesses to be quick, efficient, and flexible. It helps all size businesses to automate most of the tasks and save time to make more revenue. SaaS POS system solutions are a boon for everyone in the system. Including the retailers, suppliers, sellers, employees, and customers.