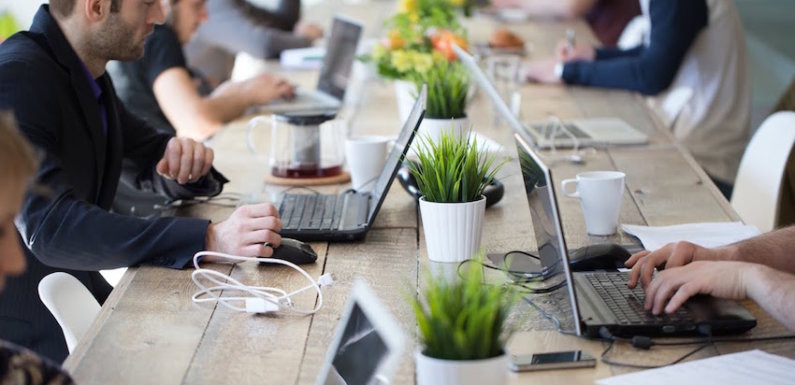 Cloud computing is the new normal in today's digital world. There's been a dramatic rise in the businesses shifting their workload on the cloud.
As per the forecast published in Forbes, 83% of enterprise workload will be in the cloud by 2020.
Cloud has redefined the way various businesses operate, and the accounting industry is no different. Accounting businesses that use cloud technology are more focused on their core competencies rather than the management of IT resources. This has helped accounting professionals in serving their clients better.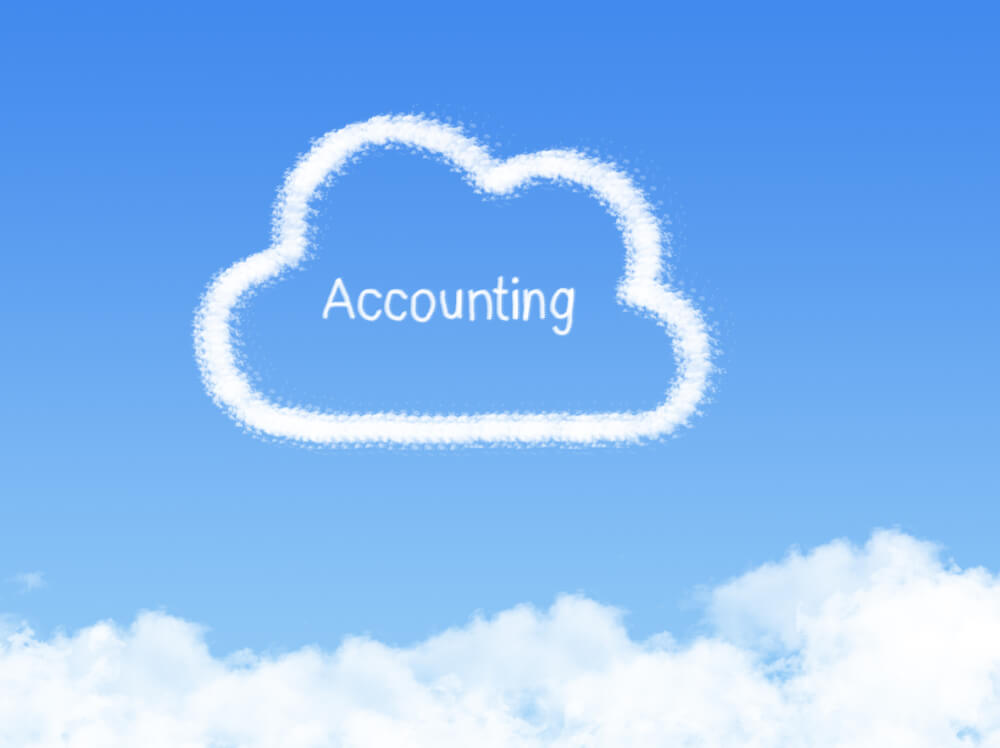 Here are some points explaining how cloud technology can be a crucial factor to improve the productivity of the professionals in an accounting business –
1. Anytime, Anywhere Access
Accounting professionals have to work under pressure to meet their deadlines. Being tied to a local desktop reduces the productivity of accountants as they might need access to the business data even when they are not in the office.
Cloud technology makes it possible for accountants and CPAs to access business data at any time from any part of the world. All one needs is a device (laptop, smartphone, or tablet) and access to the Internet.
This mobility factor enables professionals to do more in less time and hence, improve productivity. Moreover, the cloud allows a business to implement various strategies like work-from-home that results in increased client satisfaction rate.
2. Easy Collaboration
Most of the time, the team of accountants, CPAs, tax professionals, and other stakeholders need to work on the same file to accomplish various tasks in the accounting business. Sending emails back and forth is time-consuming and may cause data mismanagement.
Adopting cloud technology enables the workforce to access, edit, and share data on a common platform. It further creates a streamlined communication system and develops the agility to complete each task. Furthermore, it also eliminates redundancy of information as a single file is shared throughout the process. This increases the accuracy of the accounting tasks.
3. Real-Time Metrics
Accounting firms often need to outsource some of the services which can cause privacy threats. Therefore, it is vital to monitor the workflow and performance of the employees to maintain a controlled environment.
Migrating accounting services to the cloud helps to get real-time metrics of the cash flow, tax statements, and other critical files at any time. It further aids business owners to analyze the scenario and make better decisions accordingly. Also, it helps to improve transparency within the system and eliminate privacy issues during the outsourcing of services, which, in turn, builds trust among clients and help to serve them better.
4. Scalable Resources
The business requirements keep on changing as per the circumstances. For instance, an accounting firm needs to upscale most of the resources such as RAM, number of users, and storage space during the tax season to meet the growing demands of the business. It might not be feasible with on-site IT infrastructure.
Cloud technology enables businesses to quickly scale up the resources as the requirements of accounting business rises. Users can also downscale the same resources easily if the demand drops. Moreover, users can integrate any number of add-ons with the accounting software hosted on the cloud without compromising with the performance.
5. Enhanced Security
Security is one of the biggest concerns for an accounting business. Therefore, there is a need to have robust security measures in place to safeguard business data.
Most of the cloud hosting providers protect data from malicious attacks and other threats by implementing various methods. This includes end-to-end encryption, user authentication system, antivirus and anti-malware, multiple firewalls, intrusion detection and prevention system (IDS/IPS), DDoS attack prevention, and much more. Moreover, data is stored at off-site data centers that have 24/7 on-site security staff, fire alarms, CCTV surveillance, raised flooring, etc. that ensure complete protection.
6. Disaster Recovery
Data loss can occur at any instant due to accidents like hardware theft, power failure, natural disasters, and fire. Therefore, businesses need to backup data regularly to avoid any mishap. However, storing data on local devices do not solve the problem.
Moving the accounting practice to the cloud ensures data is backed up regularly at an off-site data center. Moreover, competent cloud vendors deploy multi-level redundancy by replicating the applications and data at multiple locations that are geographically isolated from each other.
Hence, in case of any natural disaster, if one data center is down, data can be recovered from other locations. Therefore, accountants don't have to worry about any disruptions due to data loss and can shift their focus to other critical matters.
7. Budget-Friendly
Accounting firms look for ways to cut their operational expenses in order to maximize profits. However, managing IT infrastructure, investing in hardware and software resources, and hiring staff to manage them can be expensive.
Adopting cloud technology offers an economical solution by eliminating operational and capital costs. There is no need to invest in heavy infrastructure as the mobility benefits of the cloud enables the firms to promote policies like BYOD (Bring Your Own Device).
Also, accounting businesses don't have to deploy an in-house server and build infrastructure such as a separate cooling system or implement various security measures to maintain the same. It also eliminates the need to hire additional IT staff to manage the resources as the cloud service provider takes care of the same.
Moreover, cloud hosting providers offer pay-as-per-usage plans wherein the users have to pay only for what they are using.
8. Reduced Carbon Footprints
Many businesses find it challenging to implement eco-friendly methods in their system without compromising their business growth. However, due to limited resources, one has to find a solution to execute green computing.
Cloud technology is a great initiative that helps to reduce carbon footprints as it limits the power consumption and hardware emissions. Furthermore, scalable options encourage efficient usage of the resources. This helps to contribute to the environment as well as improve the productivity of the employees.
Wrapping Up
Adopting cloud technology has become a necessity rather than a choice for accounting businesses. The undeniable benefits, like remote access, seamless collaboration, scalability, and flexibility, have contributed to the efficiency and productivity of accounting professionals. Hence, migrating accounting practices to the cloud can help the accounting business succeed in the long-run