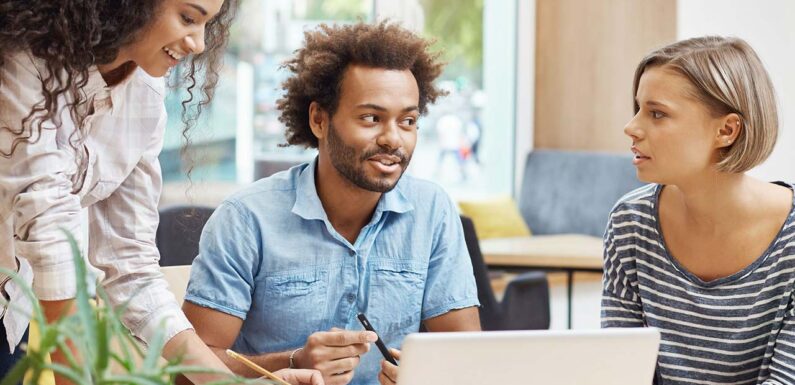 Since the onset of the Covid-19 pandemic, most CPAs and accounting firms have been adapting to ways to access data remotely. Besides the challenges related to team collaboration from remote locations, maintaining the security of clients' data is a big challenge for all accounting professionals. Moreover, with the growing dependence on accounting software over the last few decades, most CPAs' managing various accounting tasks manually is out of the question.
However, accessing a desktop-based accounting application lacks the necessity of the new normal – remote accessibility. If you are worried about making the transition to the cloud, switch to cloud hosting solutions for accounting software.
You might not know that accounting software hosting enables you and your team to access data and software remotely. Also, several advantages make cloud hosting for accounting software a need of the hour.
Top Benefits of Accessing Cloud-Hosted Accounting Applications
Remote Data Accessibility
While the impact of the pandemic isn't over yet, most organizations have accepted remote working as a part of their work life. As per the Work Trend Index by Microsoft, 66% of employers worldwide have chosen to redesign their workplace to benefit from a hybrid work model. They have also realized that the full-time presence of employees at the office is not necessary to achieve great results. All they need is a supporting technology they can benefit from in the long run.
Cloud hosting solutions have made it easier for businesses to access data and software beyond the workplace. For example, you can access cloud-hosted accounting software from anywhere and anytime with authorized credentials. Also, there will be no difference in the software interface as you access them via the cloud.
Multiple Device Compatibility
If you have always worked on locally-installed software, what's your view on the time it takes to repair the system in case of a malfunction? While it depends on the complexity of the underlying software or hardware problem, one thing is bound to happen – you won't be able to work until it's fixed.
Unlike the local-hosted environment, cloud-hosted software can be accessed from any device, provided you have your authorized credentials. If one system crashes unexpectedly, you can continue to work using some other device. Moreover, a renowned accounting software hosting provider can also benefit you with its 99.995% server uptime guarantee.
Security of Sensitive Data
When you handle several clients' accounting data, you have the responsibility to protect it from unauthorized access. Data and software installed conventionally on desktop computers can be easily compromised and might not be protected against the risk of cyberattacks.
On the other hand, cloud-hosted accounting software is protected with multiple layers of security measures like IDP, firewalls, network filtering, to name a few. In other words, when backed by the power of the cloud, your licensed software can deal with hacking and security disruption attempts without fail.
Easy team collaboration
Collaboration between team members is the key to achieving maximum productivity at work. In some cases, CPAs have no other way to collaborate on challenging accounting projects. Conventionally, this is done through repeated file exchange via emails. If you need an alternative to help you get rid of redundant file copies, look no further than the accounting software hosting provider.
Whether you use QuickBooks or Sage for accounting needs, your team can access the same file simultaneously when it is hosted on a cloud server. Also, the changes that different individuals make in these files are reflected in real-time, enhancing productivity.
Cost Savings
Wondering if investing in cloud technology will require a significant investment? With cloud-hosted accounting software, you need not worry about the cost side as it does not lead to extensive capital expenditure. You neither need to spend money setting up the required cloud infrastructure but only selecting a suitable hosting plan depending on your team size.
The hired cloud solution provider will take care of the cost of buying hardware, hiring IT experts for ongoing maintenance, or in-house security measures. So before you switch to the cloud, start with checking your needs and select a cloud hosting plan from a renowned service provider for a seamless cloud experience.
Easy to Scale Up Cloud Computing Resources
In many cases, accounting firms prefer not to invest in the latest technology because of the related costs. They think they would need to replace their existing computing infrastructure with a new one but cannot invest a lot of money.
When you work with a reliable cloud solution provider, the same does not hold. Contact the cloud provider to switch to a better plan for a specific period when you need more computing resources. Then, you can scale down the resources as per your needs afterward and pay for them accordingly.
Conclusion
Whether it is a pandemic in power or the risk of cyber threats, you can continue to grow your accounting firm to greater heights with the help of the right technology. As embraced by the modern world, Cloud hosting can be highly advantageous for your firm in many ways. It's time to streamline your business growth in the right direction.