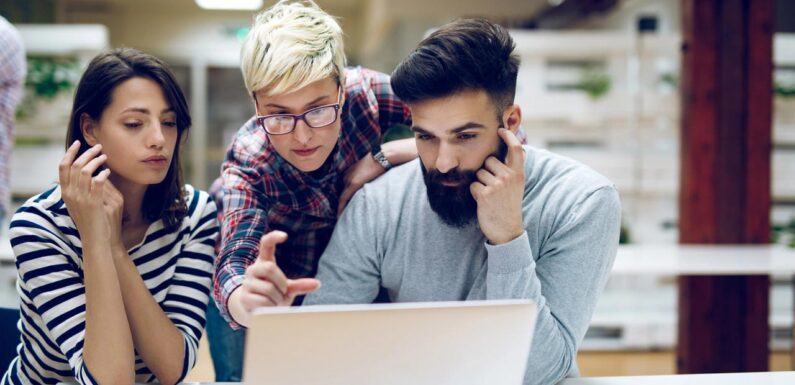 Cyber security has been a buzzword since the inception of the online world. Today, it has become of the most essential aspects of everyday lives as compared to what it was two decades ago. Penetration of smartphones, the trend of connected devices, implementation of cloud infrastructure, and the advent of the online era led to the need for innovative, sophisticated, and fast-responsive cyber security solutions. With advancements in technology, the implementation of artificial intelligence (AI) has become a necessity to eliminate a rapid and massive amount of threats arising every day.
Moreover, cloud security has become a significant part of each organization and government as they look forward to adopting cost-effective, fast, and reliable cloud infrastructure. There is a challenge of closing the gap between the requirement and availability of professionals and experts. The significant growth in cyber-attacks would lead to the implementation of stringent, advanced, and novel cyber security measures in the coming years.
According to the report published by Allied Market Research, the global cyber security market to reach $304.91 billion by 2027.
Following are some of the trends and activities that would be witnessed in the coming years.
Implementation of AI in cyber security:
The implementation of AI and machine learning (ML) algorithms improve the capabilities of identification and elimination of potential threats from cybercriminals. With evolving sophisticated attacks and a massive number of threats arising on daily basis, it will be impossible to ward off every attack manually. So, technology needs to be invested and there is no better option than AI. As AI recognizes patterns and learns over time, it will get better with each passing day and make it difficult for hackers and cybercriminals to attack the systems.
Moreover, AI and ML algorithms have the capability of handling a huge amount of data without compromising on the service. This is advantageous when it comes to limiting and eliminating the threats without human intervention.
AI systems offer better threat detection and response time as compared to humans. Of course, there will not be a complete absence of human assistance or intervention. However, the AI bots would detect and eliminate the threat with the help of security experts. The protection at macro and micro levels is achievable with the deployment of AI. So overall, the implementation of AI is expected to increase within the coming years as it improves uptime, efficiency, and reliability for businesses.
Cyber security for cloud infrastructure:
The utilization of cloud computing has grown significantly in the IT sector in the past decade and the next few coming will experience rapid adoption. As the cloud makes it cheaper, easier, and faster for companies and organizations to implement the processes and collect the data, many organizations adopt cloud services. With the surge in demand for the cloud, the need to employ cyber security measures to ensure the security of data and prevent threats from cybercriminals is estimated to increase.
This would enforce cyber security providers to develop sophisticated and innovative measures to secure data, information, and networks. The emergence of connected devices will increase the need to protect all the resources from cyber-attacks that are getting sophisticated each passing day.
Scarcity of cyber security professionals and experts:
The supply-demand gap for skilled professionals and experts is one of the major issues looming large over the cyber security industry. According to the research, cyber security employment is required to increase by more than 40% in the U.S. to close the supply-demand gap in organizations. Though cyber security is one of the most lucrative career options, there are still a massive number of unfulfilled positions in many organizations. In addition to the scarcity of professionals, there is a skills gap.
Organizations and governments have adopted various strategies such as upskilling existing team members and training the officials to fulfil their needs. The Central Government of India launched an initiative named Cyber Surakshit Bharat Programme. Under this initiative, at least 600 officials from various state governments, departments, ministries, banks, police, and security agencies will be trained in cyber security practices. It will be a one-year training program in which officials will be trained upon emerging technologies, threat detection & elimination, and new cyber security practices.
Prevalence of threat & data breaches:
As technology evolves and new methods of countering cyber-attacks emerge, cybercriminals are getting smarter than before and reaping the benefits of advancements in technology. They have been developing sophisticated algorithms and methods of attack. More and more devices are in use and online presence is rising. This will make cyber threats and attacks more rampant in the next few years than in the past.
There will be the creation of a lot of data as organizations and governments try to get everything online. This will make everything vulnerable and the possibility of breaches will increase. Cybercriminals will hop on every occasion to attack and breach the systems. With the emergence of the era of digitalization, the threats will become more rampant and complicated than before.
Cyber security professionals, organizations, governments, and service providers need to go to the end of their wits to implement technology, detect breaches, and take security and counter-attack measures.