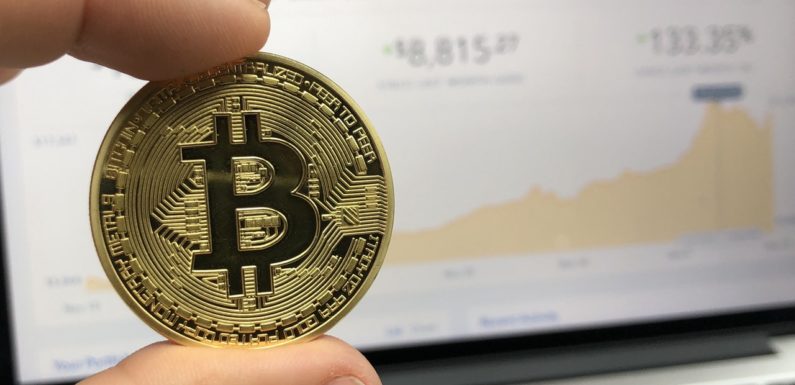 Blockchain- A technology that gained unimaginable fame, all thanks to the chaos created by Bitcoin currency, is a decentralized digital ledger for making economic transactions.
In simpler words, Blockchain technology has brought a drastic shift in the shopping or E-commerce industry and is about to diversify it even more.
It is a distributed ledger, which allows its user to share, store and manage the digital asset that seems essential to the user.
The public can easily view and observe every transaction that happens and thus, protecting their assets against all the digital invasions and susceptibilities. If any adjustments are made to this digital ledger, then they are automatically shared with the public.
This can occur manually or automatically, relying on the type of circulated ledger you are operating.
Blockchain technology is capable of searching for products, payment dealing, selection, and many other aspects when combined with e-Commerce.
Hence, this technology gives a pleasing experience to its consumers. There are many other advantages connected with Blockchain in e-Commerce.
Benefits of Blockchain in the eCommerce Industry
Blockchain is one of the most powerful technologies in the world and it could potentially impact all sectors of the economy.
Here we will see some amazing and revolutionary benefits of Blockchain in the e-commerce industry:
1 – Cost-efficient
Most e-commerce platforms propose credit card and PayPal as payment methods which come with extreme fees, varying between 2% -6%.
However, Blockchain could remove the middlemen and will cut down costs significantly. And since, users would not have to depict their credit card details anymore; it leads to more security.
2 – Supply chain control
Blockchain plays a major role in the supply chain industry and is a badly-needed solution for supply chain management problems facing by the e-commerce industry today.
The supply of goods from suppliers to E-Commerce and all the way to the buyer could be very difficult to track.
Blockchain network offers transparent supply records where a consumer can witness the order flow of the products by tracking them. It also helps in winning consumer trust and is definitely beneficial for everyone.
As Blockchain eliminates the middlemen from the supply chain, the payments can only be conducted between the buyers and the suppliers. This technology brings a valuable decrease in the overall expenses.
3 – Better data Security
As the e-commerce platform is a store of a very huge amount of data, they need to store it securely.
And by using decentralized solutions, critical information of customers and retailers registered can be saved on each node separately, which in turn means their data is also decentralized.
In fact, it is impossible to hack or altered all the nodes, which means that the data on a Blockchain-based e-commerce platform cannot simply be lost or get stolen.
4 – Rewarding to honest reviews
We have come across so many e-commerce sites where fake reviews are floating like a boat or sometimes there are no reviews at all.
Buyers with Blockchain technology can be persuaded to write a comment after buying a product by presenting discounts or coupons added to their accounts or by sending them a small amount via Cryptocurrency through to their Digital Wallets.
This shows that implementing Blockchain technologies in business methods can be very profitable for marketing purposes. For example, it will allow the consumer to redeem reward points through Blockchain after crossing a specific bar of shopping.
In addition, it will also allow the buyers to gain profit from a diverse range of discounts and special offers, at the same time tracking their data as well. This makes Blockchain technology more proficient.
5 – Transparent business
This is one of the major problems suffered by existing e-commerce platforms.
Retailers have reported many complaints against giant e-commerce stores about their transparency policies. As large e-commerce suppliers like Amazon are known for removing direct contact between buyers and sellers, these big e-commerce platforms also stop a merchant's page with little or no explanation sometimes.
But Bitboost, a Blockchain-based decentralized trading platform is removing the high fees of traditional e-commerce and facilitates online transactions between buyers and sellers in an easy and translucent manner.
Blockchain technology has offered some amazing solutions to help resolve the issues of industry leaders like eBay, Amazon, Alibaba, Walmart and many more.
These big-name companies are also working on blockchain research and developing some great solutions.
6 – Prevents digital fraud
Digital advertising is on a rapid growth but is also suffering from several major issues.
According to a Juniper Research, yearly losses suffered by advertisers because of ad fraud will strike $44 billion by 2022.
However, Blockchain researchers are trying to tackle and eliminate this problem with the help of Blockchain. They are storing and tracking the data on the Blockchain to ensure that no cheating can easily happen.
The ads are provided using IDs to detect the ad, advertiser, and consumer. Such a system makes ad fraud far more difficult than it is with traditional systems and thus, helping marketers & advertisers reach their targets.
A digital marketing expert, Amir Jan Malik, has also stated that initially the Blockchain technology was invented to stop fraud in the banking sector, but now the same can happen in the e-commerce industry as well.
Summing Up
The e-commerce industry is going to be modernized by the functions of Blockchain. However, these implementations can take a little more time to implement properly but we can clearly see the change in the future.
The best thing about Blockchain is that it does not allow the interference of any third party- making it a perfect model for retailers. It is considered very cheap compared to its fast processing and has the best functioning in the present-day commerce systems.
If you are an e-commerce businessman then you should definitely dig deep into Blockchain technology.
It will give you the best solutions for all your supplying, trading, and security concerns.
Blockchain technology can finally be called the backbone of business in the e-commerce industry.