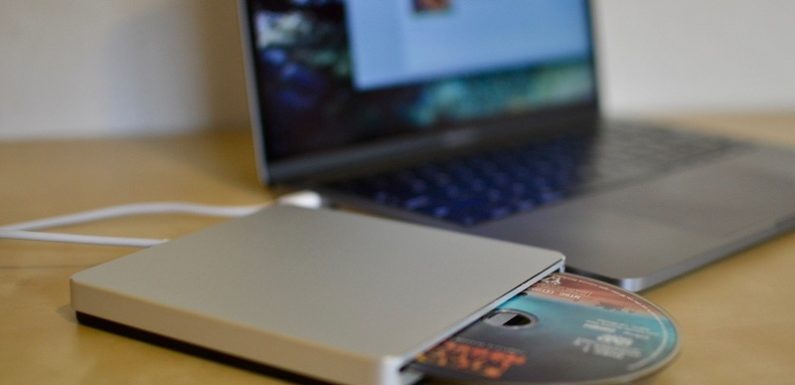 In the very era which has been almost covered by the craze of Netflix, Amazon Prime and so on, we still have the old tradition of DVDs and making digital copies alive.
When it is time to pick movie viewing preferences, there is a choice to make: hard copy DVD vs. digital. Each of them has its own set of advantages as well as disadvantages, there is no universally better way to buy, whether you're purchasing a new movie or looking to transfer an old reel to reel. DVD vs. digital is a personal decision every individual makes based on their immediate needs, budget, and space.
DVD Advantages:
The physical DVD offers security to a certain extent. It has advantages of having excellent sound and picture quality and making them ideal for storing films with video and sound. Physical DVDs can be shared with anyone after personal use is over. It allows multiple views of its contents without loss of quality.
Digital Disadvantages:
Reformatting has always m=been an inherent issue for digital movies. Content completely relies on the company's discretion and thus we have no control over what we really want to watch. Formatting, run the risk of making the content corrupted or obsolete. They are also harder to convert, as digitally purchased movies have copyright restrictions.
But now the question is what if you want to rip a DVD? Is there any way to do it? Will it have the same quality as in the DVD?
For this, we have solutions in the form of free software like Handbrake and WinX DVD Ripper.
Handbrake
Handbrake is a DVD ripping tool for converting video from nearly any format to a selection of modern, widely supported video formats.
It has a free and open source and it is available for multiple platforms.
WinX DVD Ripper
WinX DVD Ripper is the best DVD ripper to rip discs for easier backup, archiving, editing and sharing.
It can convert ISO image or convert DVD to MP4, AVI, WMV, FLV, MOV, MPEG, H.264, MP3 and more and backup DVD to NAS/Plex Media Server for streaming.
Here's an official guide on the WinX DVD Ripper to help you with a detailed guide on how to use it?
WinX DVD Ripper official video intro
How to Rip DVD with Handbrake on Windows and Mac?
Prerequisites:
Handbrake is available for different platforms in Mac (Mac OS X 10.7 to 10.14), Windows (Windows 7 to 10) and Ubuntu.
To download the free software go to the only official website of Handbrake and install it. The latest version of the application is 1.1.1.
Ripping the DVD by Handbrake:
Insert the DVD into the DVD drive of the computer. Next, open the Handbrake application and run it. The Source Selection can be found and your target DVD should be already detected. Click it to open it and the scanning starts. Time of the scanning varies according to the content of the disc.

Click the Title drop-down menu and choose the convenient DVD title you want to rip. Handbrakeis capable to rip only a single title at a time. To rip multiple titles, you need to create a queue and rip different episodes of a TV series separately. 99-title movie DVDs are not dealt with by Handbrake.
Settings to be kept untouched and in the default if you have very less idea about pictures, audio, video and filter parameters. Handbrake offers you to convert DVD to MP4 or convert it to MKV. Also, itoffers different output presets, grouped under General, Web, Devices, Matroska, and Legacy.
Next, select the desired location to save the output in the Save As option.
Click on the Start button and in no time does Handbrake rip DVD.
How to Rip Protected DVD with WinX DVD Ripper on Windows and Mac?
Prerequisites:
WinX DVD Ripper is available for different platforms in Mac and Windows.
To download the free software go to the only official website of WinXDVD Ripper and install it. The latest version of the application is 5.2.
Ripping Protected DVD by WinX DVD Ripper:
Open the DVD Ripper application and choose the DVD movie from any of the three options on the screen:
DVD Disc
ISO Image
Folder
Next, choose the desired output format. WinX DVD Ripper is very fast in converting files to any format and not just MP4.
Choose the desired Destination Folder from the Browse option.
Finally, click on the Run button and in no time the DVD has been ripped and the backup has been completed.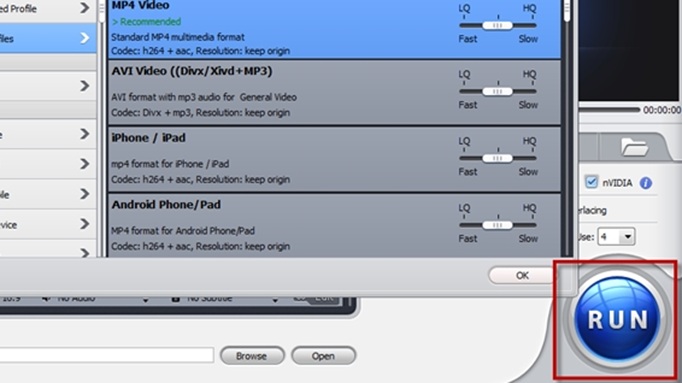 Why you should rip a DVD with WinX DVD Ripper instead of Handbrake?
The most important feature by which WinX DVD Ripper overpowers Handbrake is Speed. The DVD Ripper rips discs at a fully hardware accelerated speed, in high quality, and with a lower end result file size.
While Handbrake rip DVD in limited to 297 frames per second which makes it takes 11 and a half minutes to rip and can maintain only 70 percent quality and leaves a massive 6GB file whereas WinX DVD Ripper will rip a DVD in 9 and a half minutes at 355 frames per second and also maintain a 98 percent quality and leave a file of only 1.24GB.
Extra plugins are not required by WinX DVD Ripper and still can provide over 210 file types to output to whereas Handbrake does require extra plugins and offers file types only MP4, MKV and sometimes M4V.
Handbrake cannot rip damaged DVDs and 99-title DVDs whereas WinX DVD Ripper has an upper hand over this.
Win X DVD Ripper allows you to backup a DVD to the hard drive as an ISO image or MPEG-2 file with original quality and 5.1 Channel AC3/DTS Dolby audio for later burning. Handbrake cannot backup DVDs without quality loss.
By all this, we can conclude that WinX DVD Ripper has proved itself to be the most efficient and best free DVD ripper in the market and has overpowered Handbrake in various respects.
WinX DVD Ripper provides a lot more features compared to Handbrake even on the grounds that both are free for the user.
So it's now upon the User to select the Best.