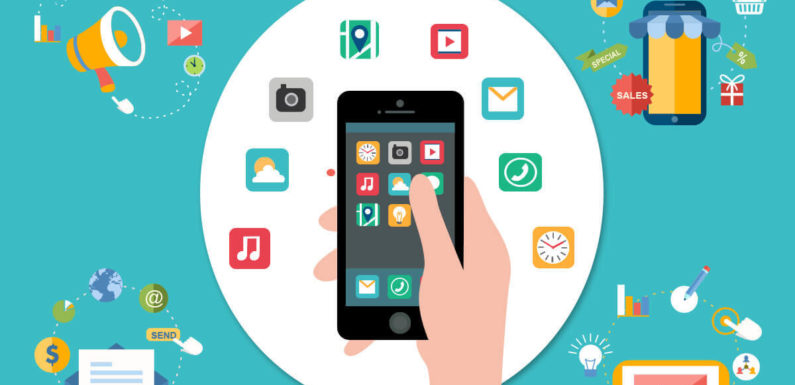 Mirror, Mirror on the wall, which is the best mobile app development company of all? Almost every businessperson in their life wishes it could have been that easy. Choosing the best mobile app development company is one the toughest part of the process of app development. And why not, millions of mobile app development companies are functional in the market and another million waiting to kick-off every year.
Isn't the complex it? It is no trial and error method, resources are limited and competition is ever-blooming, making it mandatory to be precise and accurate whilst choosing the one out of million.
But how? There are multiple parameters by which you measure an IT company's competence and expertise in providing the right mobile app development services. What counts is their expertise, experience, and updates on the latest trends. But this isn't the end. Choosing the right mobile app development company is an important decision, the right company is able to achieve targets such as value maximization and revenue generation while reaching out to a greater audience.
Thus, here we are listing some of the most effective ways to evaluate a web and mobile app development company:
#1 Knowing your requirements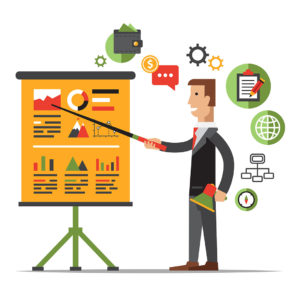 One thing which will help you big time in deciding the right technology partners is understanding your precise needs and requirements. You should be very particular and precise when you define them. Be clear about what you wish to have in your mobile application.
Also, what industry it is going to exhibit its services in, what are similar apps already functional in the market, what makes your app desirable, what functionality you want to relish in your app etc., are some important questions to be answered before you look forward to land mobile app development services. So first things first, define your app functionality.
You can track competitive apps, see their features functionality and user interface, of course, your app needs to be different than there, however, you will be able to get a general idea of what you must have.
#2 Check for the reputation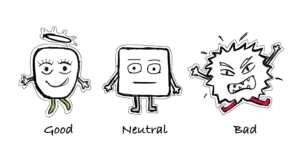 There are millions of companies functional in the market right now and it is a cumbersome job to find the one that is perfect for you. While seeking out you will find hundreds of companies that will exhibit the same kind of mobile app development services but are they worthy of the time and money? It is a complex decision and to save you from wrong decisions here is a small tip, you must look for companies with a good reputation.
You can, of course, google them and investigate online, see the kind of mobile apps they have developed for their clients. See what kind of apps they have built previously, what technologies they have hands-on experience etc.
Other important features of reliable mobile app development company can be the number of years of experience, genuine portfolio, published reviews, classifications and mobile app development services it provides.
#3 Customer Service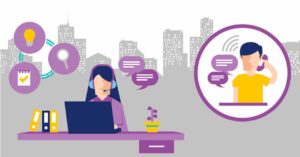 Imagine a company that has a bad customer service, a bad communication utility, no aftermath for maintenance services and assistance in installation implementation of the app. The project would be a complete disaster. The most efficient way to check a companies worth is whether it has a good and reliable customer service. Without which no matter what the project can cost you a lot of waste of time and resources. Look out for a company that has a strong customer support, find out what kind of maintenance services they offer and evaluate a company's worth.
One of the obstacles can be pseudo portrayal self-worth by a company, hiding of facts, not providing genuine information on the website, forums etc. However, well-established companies with global recognition, good customer support can be trusted, these are the companies with expertise and experience compulsory to handle your app functionality.
Furthermore, they help you from development to implementation to maintenance of your product. They have reliable company policies and a definite process for everything.
#4 Technology and Innovation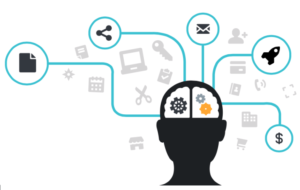 There is a perfect blend or we can say a ratio that makes a mobile application successful in the market. The world is now a marketplace of an idea and there are times when you will be in a head-on match with the one that has similar services, good reputation, fine customer service, in short, a mobile application that is an epitome of perfect apps.
So how do you fight it? The right answer is innovation. The market and consumer choice is very dynamic and is in the state of continuous change. The best way is to collaborate newness, freshness and worthy ideas into your applications.
But is this it? A mobile app development company should be innovative and experienced enough to help you develop the solutions that you wish to implement in your app.  For executing the process of implementing desired features in the application a company has to have the efficiency to find out innovative solutions.
An efficient company brings you out to the box solutions, open up ways to add features that are way ahead of their time while revolutionizing app standards completely to give your competitors a tough match.
#5 Experience Matters
No matter what platform you choose, the experience is important. A company's technical prowess can be weighed with the experience of its developers and designers and the services they have rendered in their past projects.
Companies with a proven track record are to be found out from the heaps of not-so-up-to-the-mark companies and that is actually a very difficult task. So how do we do it? Start from finding what knowledge they have on the subject, technology, figure out their understanding for your target audience, discuss what strategy they plan for capturing that particular sector of consumers in the market etc.
Special skills to are to seek after, creativity is another important factor. Long story short, whether you hire iPhone app developers or android domain expertise and experience really do matter the most in hiring a mobile app development company.
#6 Check for the cost-effectiveness
If you are new to the world of web and mobile app development it is likely you are more prone to end up overpaying a company. Many big mobile app development companies with the spectacular record might appear costly but it all comes down to kind of services are demanded by your project. Complex projects demand more expertise, time and research and thus can be costly, however, for apps with general feature requirements can be managed to be completed under the hood of the decent budget.
However, it is not a compulsion, many reputed and experienced companies that are well established can be found providing services at a niche of cost. So a company can be old and yet be providing services at the competitive price as compared to the startups. So find and find until you succeed.
#7 Tech-experts

A company is as good as its developers and designers. Technology is the driving force, one cannot compete in the harsh business environments without considering the tech-factor. While on the hunt for a good mobile app development company, consider the technical command of developers and designers employed in a company.
What technologies are they using, what new technology they deploy? Another thing which is worth your attention is how much do you know about it. Your knowledge of technology will only help you be more involved in the discussion and the decisions you make while developing the app.
Conclusion
Here is a draft on signs that will help you be more precise in finding the right mobile app development company for your project. Wrapping it up, we can say mobile app development involves dedication, money, time and lot of precision on what services you choose to put in yours. But what matters the most is the functionality of the app, which can only be ensured by hiring a worthy and reliable mobile app development company. So be watchful of the signs mentioned in the discussion above and find a company worth investing money while returning significant value maximization of your business.