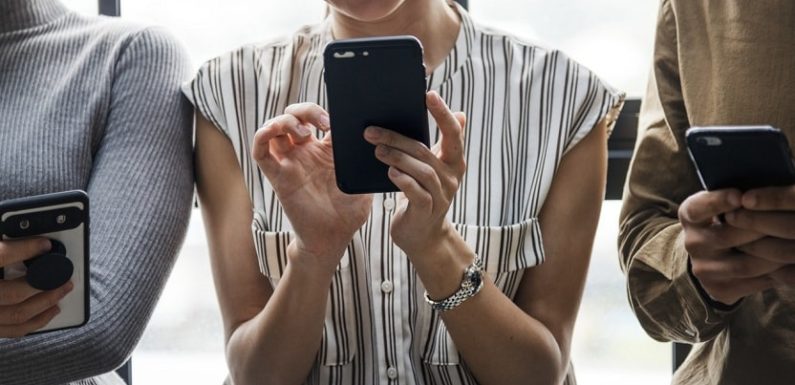 Many brands are investing in digital marketing. Unfortunately, most of them still don't understand its true importance. They build a website, optimize it for search engines, create social media accounts, and invest in PPC just to market their products and shout their messages loudly at their potential customers.
Sometimes, different channels and trends make us forget the initial purpose and the greatest benefit of digital marketing- building strong customer relationships and bringing value to them.
This is where building a vibrant online community steps in. It tells your customers that you care about them, that you want to get to know them, and that you want to keep them happy. As a result, your customers will care more about your brand and stay loyal to it.
When managed properly, your online community becomes more than a random group of people. It becomes a family, where each member makes a positive contribution and helps the rest.
Here are a few tips on how to grow such strong relationships among your community members.
Do Research and Choose where to Build your Community
Before you even start building your community, you need to know what its goals, missions, and values should be. Most importantly, you need to determine your target audience. Based on that, you should choose where to build your online community.
For example, many businesses choose to build and grow a Facebook group, as most of their customers already use this social network. Building a Facebook community is great, as it doesn't have limitations for the number of group members and constantly gets updated. One of such updates is their recent Watch Party that lets group members watch videos simultaneously and communicate in real-time.
LinkedIn groups are also popular both among freelancers and businesses looking for new clients or partners. Many brands like Nomad List also choose Slack to build their communities, as it offers greater flexibility.
Keep your Community Members Engaged
Choosing the right platform for your community and targeting the right people is just half the job done. The other half is to keep your community members engaged and help them understand what value they're getting by coming back to you regularly.
#1 Communicate regularly.
Building an online community comes with great responsibility. This is a place your customers visit to find answers to their questions and solve specific problems. And, they expect fast and accurate answers. This is why you need to keep your communication consistent. When publishing content, do so when your community members are active. Also, monitor your customers' questions and try to provide real-time answers.
#2 Don't be overly promotional.
Building an online community is one of the most effective ways to boost brand trust by sharing truly helpful tips and content with your community members. This is not a place where you should share the link to your site or promoting your products. When sharing your content, always make sure it makes sense for the people reading it. Each comment you publish and each link you publish needs to be relevant to your audiences.
#3 Build a sense of helpfulness among community members.
People follow you on social networks or sign up for your newsletter because they're interested in your brand. They join your community, on the other hand, to find a safe place where they can communicate with likeminded people and find answers to their questions.
So, as a community builder, your goal is to connect your followers and inspire them to help their peers. Erik Martin explained that beautifully in an interview back in 2014:
"You're not as smart as your users collectively. Just listen more and trust that the people who are passionate about the subject matter are going to do interesting and unexpected and amazing things with control you give them."
Promote your Online Community
Once you've established a solid foundation for your community, it's time to attract those members that will help you scale it. Here a few tactics that will help you do so:
#1 Start a referral program.
If you already have 10 people that are getting value from your community and coming back to it again and again, why not encourage them to spread the word about your community with their friends and followers? As 90% of online customers trust online reviews as much as their friends and families' advice, this is a great opportunity to build trust with them.
Sure, these early community members will expect some sort of a reward in return. This could be anything that adds value to them, from access to exclusive product features, massive product discounts, free products, or event tickets. Many brands also use points systems in their referral programs to keep their customers engaged.
#2 Promote it via your newsletter.
The mere fact that your customers are already on your email list means that they're interested in your brand and content. Precisely because of that, you should design a highly personalized newsletter, with a strong subject line and CTR, to let them know about your online community and the value they may get by joining it.
#3 Use social networks.
Social channels are the right place to promote your brand to a wider audience, engage them, and build stronger relationships with them. As such, they're one of the most powerful ways to spread the word about your new community. Let your followers know about your community's latest milestones, share highlights and insights, and even post screenshots. Inform your broader audience about your missions and give them a taste of what they're missing out.
#4 Work with influencers.
Be it popular bloggers or social media stars, working with influencers brings your brand credibility. In the sea of influencers, you should reach out to the one that aligns with your goals and values and targets the same group of people. When reaching out, make sure you emphasize the value of your community and explain what they will get out of it.
Track the Performance of your Community
To get the most out of your online community, you need to gain valuable insights into its performance. So, set the right metrics and choose a digital marketing reporting tool that will help you utilize this data in the right way. This type of analysis will help you measure the overall success of your campaign, learn which posts triggered the greatest engagement, review your target demographics, keep up with your member count, as well as monitor your key metrics like check-ins, impressions, unique clicks, the click-through rate, and so forth.
Above all, don't let this data sit forgotten somewhere in your folders. Instead, find a way to integrate your analytics into your digital marketing strategy. Use the information you collect actively to improve your online community, eliminate those practices that don't speak to your audiences, and keep them satisfied.
Back to You
Growing an engaged online community may be tedious, but it pays off. It lets you learn more about your customers, their needs, problems, and expectations. You can use this data to solve your customers' specific problems, create more targeted content, and nourish stronger relationships with them. This is how loyal customers and brand ambassadors are born, after all.
How do you grow your online community?