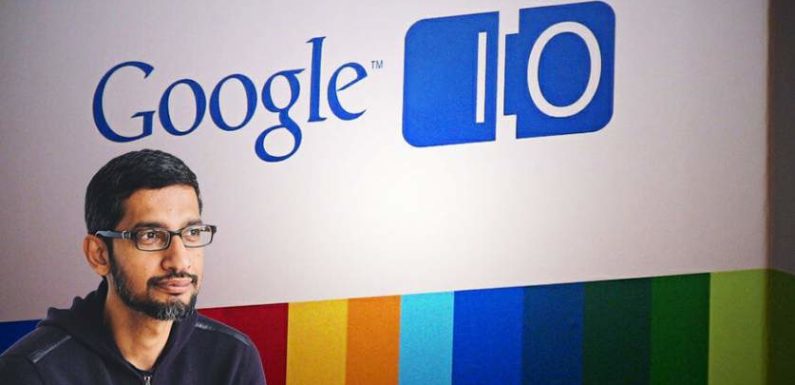 This week, Google wowed the world with the features and developments it announced at IO 8, especially regarding the Google Assistant. What is more obvious than ever is Google's emphasis on artificial intelligence.
The voice assistant is improving in geometric proportions, becoming more human in its functionality. All of this brings to mind how quickly the future we have imagined for long is becoming a reality.
As obvious and as simple as it sounds, the best way to be ready for this future is to prepare for it. You can spend time worrying about how things will turn out, but worry will do nothing more than raise your blood pressure and make your heart beat in Olympic proportions. You can spend time talking about how things will turn out, but talking is only as useful as the conclusions your conversations arrive at and the action that you take based on those conclusions.
A lot has been said about the future of work — what would it look like? How can we get ready for it? What can we do so we don't get left out, as business people and as career professionals? What roles will be here for a hundred more years? And what roles will disappear or evolve within the next few years? The crux of all these is advancement — what roles in the workforce will be better if automated? How will the evolution of these roles impact the bottom line of a business?
For any future-minded business person, one who looks ahead and doesn't just worry about it, but actually makes effort to get there, the goal is always to increase efficiency and productivity while minimising cost. The thinking is always "How can I minimise cost in the long run while increasing efficiency and output by automating processes?"
At the end of this thought process, the person will realise that there is the need for some roles within their organisation to evolve. The roles are usually dominated by repetitive tasks that require little to no shift from routine. Through the right platform, such roles can easily be automated to save cost and drive up efficiency.
Evolution requires business people to move from manual to automated processes, powered by machine learning and leaving room for people to focus on more strategic and long-term-impact activities. So, in anticipation of the future, we must ask ourselves how these roles will be affected? And how can we adjust to improve efficiency? Consider these 4 examples:
Receptionists
The role of a receptionist is often to answer calls and make appointments. They also handle administrative tasks. This role is gradually disappearing from the workforce, with the Oxford University study predicting that it has a 96% chance of automation.
There are now virtual assistants who can do the bulk of a receptionist's work. As we learned during IO 8, Google is working on its voice assistant to be able to make phone calls the way a human would. During a live demo, the Google Assistant successfully placed a call to make a hair appointment with a human being, all the while negotiating time and adjusting to circumstances.
Telemarketers and sales reps
Telemarketers advise customers, present or prospective, by answering their calls on a shift basis. Their role involves operating telephone equipment, automatic dialing systems, and other telecommunications technologies. On the average, they make $27,170 per year.
Sales reps sometimes sit in the office and cold call customers or they go out in the street to pitch your business to people. They often earn higher than telemarketers, with a salary average of $68,410 per year.
The more social media and the Internet become more relevant in people's lives, the more influential online elements are to informing people's purchase decisions, the less need you have for telemarketers and sales reps. Instead, invest the money in digital marketing. This way, you can have more measurable results and you can constantly tweak your strategy to suit what people want.
Accounting clerks
According to the Bureau of Labor Statistics, accounting, bookkeeping and auditing clerks basically "produce financial records for organisations. They record financial transactions, update statements, and check financial records for accuracy." They require basic Math and computer skills, including knowledge of spreadsheets and bookkeeping software. Their median annual wage is $39,240.
With the advent of cloud accounting and accounting-as-a-service startups (AAAS), this role can be automated and outsourced. Automating this role eliminates any possibilities for human error and, at the same tie, save you a whole lot of money. AAAS usually offer affordable packages commensurate to the size of your company.
Customer service reps
The customer service rep role is gradually evolving with new technology. AI-powered chatbots can now handle queries from customers. And the good thing about them is that they are constantly learning and improving.
Social media and community managers now double as customer service reps online and are better equipped to handle multiple queries at the same time.
The hallmark of great business people is their ability to sometimes remove themselves from the grind of daily life and focus on the bigger picture. If you are interested in learning more about how to optimise your information processes and better manage your workforce, download WorkFusion's paper on machine learning and boost your knowledge bank.