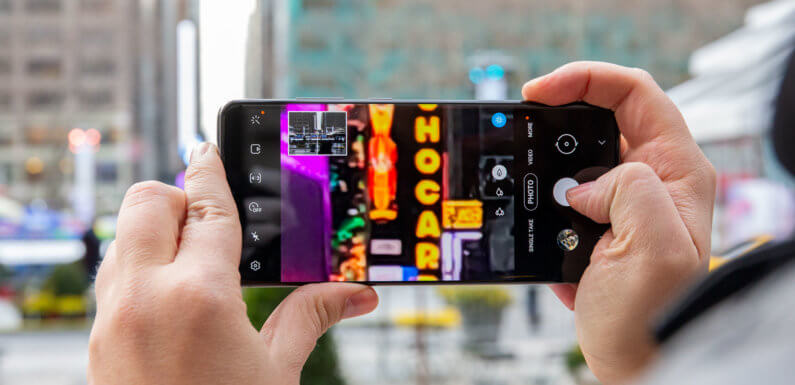 The world is moving at a fast pace, and the tech gurus involved with app development aren't short of innovative technology ideas for growth. We have witnessed big tech companies release both advanced hardware and software tech that has shifted the structure of businesses and made work more manageable. Even so, we still await better creative ideas that the world of technology has to offer.
TikTok is a social networking service programmed to share short filmed videos. The service was initiated by a tech company, ByteDance, situated in Beijing and founded by Zhang Yiming in 2012. After taking time to carry out research and analysis, Google has now come up with a similar app, Tangi, that is meant to bring competition into the market share of TikTok over time.
With Android being the most popular mobile operating system operators, creating a successful app requires you to have a reliable Android Application Developer in mind. Take, for example, TikTok by ByteDance, which first available in China then was later launched globally for other Android and iOS users. By having a dedicated android developer, TikTok was able to grow beyond the local market in five years.
Facts and Figures
Google has taken a big step forward to challenge China's popular TikTok app. Being a well-established Android application developer company, Google aims to grow its market share across its vast array of software and hardware innovations that have proven to be successful so far. By looking at some of the statistics on TikTok, you can get a clear picture of what lies ahead for Google in the next impending generational years. Here are ten facts and figures that define the achievements that TikTok has achieved:
China Origin– Unlike the big players in the internet and technology industry (Instagram, Facebook, YouTube, Twitter), TikTok was initially only available in the country of origin, China. The service was initially a project named Douyin, which has the same meaning as TikTok but in Chinese. This best explains why the U.S. has always been against the service, trying to get it banned across the American tech market. However, this may be too late since the application has massively grown in popularity beyond China's local market.
Massive Numbers in Downloads – TikTok has been marketing itself all over the world, and by 2019 the service has already received over 1.5 billion downloads on both Android and iOS app stores. This is nearly 19% of the world's population in less than five years from its international launch, as reported by Sensor Tower.
Big User Turnout Globally – Based on recent download reports, it was further confirmed that there are over 800 million active users worldwide. This is relatively higher as compared to the notable tech companies such as Twitter and Snapchat. Instagram from Facebook already has an average of one billion active users. Based on the steady growth that TikTok has had over such a short period, surpassing the figure is likely to be achieved sooner than later.
Big Foreign Market – Initially, the app was launched in China, and that's where a more significant part of its user market is situated. Also, Asia and India contribute to a substantial portion, and the U.S. has a surplus of 30 million active users that are increasing by the day,
Brand Value – TikTok is run by Bytedance, which is currently valued at over $75 billion. The start-up company was first founded in 2012, making it fall under the list of start-ups. This is an indication the app is one of the world's most valuable start-up
Gen Z Oriented – Current big data analytics and statistics shows that TikTok has the youngest user base as compared to other social networking competitor platforms. This isn't to say that it's for kids, but it certainly has more significance towards the youth. Based on server reports, 70% of the user base comprises people aged 16 to 24 years. The rest of the 30% is people aged 25 years and an above – clear indication that modern social networking apps are for the next generations.
Active Posting – TikTok has undoubtedly set the bar high, considering the app has about 34% active posts being rendered every day. In comparison to other social networking apps, TikTok is undoubtedly on the lead. Moreover, the algorithm used is pinpoint and delivers what exactly is expected by the users.
Long time Usage – Users on TikTok spend a lot of time online. The average amount of time spent in a day is recorded at 50 minutes. This is almost an hour spent on one app only. This is one factor that has helped improve significant data research employed by the app.
Realistic – Most social media influencers on big market platforms such as Instagram tend to post videos and pictures that look a bit too polished. In other words, some of them may appear fake in comparison to TikTok's realistic posts that don't seem a bit too far-fetched.
Localized Content – As much as TikTok is used globally, the company has an IT team of specialized personnel that has taken advantage of big data management. As a result, the app has perfected on optimizing their content for specific local markets. 
Google's Prospects with Tangi
After TikTok took over the social media industry, Google paid close attention as the app was widely accepted internationally, such as in India, U.S.A, and Asia. Intending to replicate the success of ByteDance, Google has come up with a similar social networking service by the name Tangi.
Tangi is currently designed as an experimental sharing app for short videos. Its primary use will be for displaying fast do-it-yourself (DIY) videos to share knowledge on how to perform simple tasks.
The app was created and programmed by Google's innovative tech crew named Area 120 team. So far, the app is still in the experimental stage; hence there's only a replica app of what is to be released on restricted availability.
The team working on the project is now in partnership with creators to develop more videos and increase usage popularity. This is mostly because the app is still in its launch phase.
As mentioned by Tangi's team leader, Coco Mao, Tangi offers 60-second videos that provide innovative ideas for you to try something new, be it cooking, crafting, clothing, or cosmetics. Besides, the app will have a 'Try It' feature where you can recreate videos that you like.
Tangi is all about learning new things with fun. The app is only accessible for iOS users on the Apple Store. Over time, there will be a need to come up with a version for android users; hence there is still a need to partner with tech developers all over the globe such as Android developers India to monetize local content.
Since the platform is still under development, users cannot post videos and are restricted to only viewing the content from the creators. Nonetheless, you can join a queue to receive a notification when the new registration process begins.
Tangi Features and Prospects
Tangi is still in development, which only means we haven't had the chance to experience its functionalities to the full. However, the experimental app is available all over the globe, apart from the European Union. This most likely to do with the fact that it's still not even on the Android App store and other rules and regulations limiting the launch before development completion.
Here's what you should expect about the features and prospects about Tangi:
Vertical Videos – Unlike Instagram and TikTok, Google's Tangi will offer a unique interface that lets you view videos vertically with the option of scrolling perpetually.
One Minute videos – Since the app is a platform for short videos, videos shared will have a one minute limit to keeping things quick and precise. In any case, this will be similar to TikTok's video-sharing functionality, where videos also have a sixty-second-time limit.
Only Available foriOS – Due to the fact the app is still awaiting the full launch, iOS users are the only people who can download the experimental app and explore the features. However, Google announced that users could queue and get notifications when the full launch is initiated for new registration.
Multiple Video Categories – The Tangi CEO, Coco Mao, stated that the app is meant to provide users with short, fun, creative, and educational videos. This is why it will offer a variety of video categories such as fashion, cooking, beauty, cosmetics, art, food, tech, and business.
Tutorial feature – Tangi wants to emulate TikTok and design an improved app that will offer more functionalities. This is not to mention the 'try it' feature that will let users recreate videos and share them as their tutorials. This will enable users to add a touch of their personality when sharing new techniques and ideas.
Free Download – Just like most Google apps, Tangi is free for download. This will be the same case for Android users as soon as it's available on the Play Store.
Google's Area 120 team is putting in every effort to ensure that Tangi will take off into the social network as soon as every detail is put to perfection. There's no doubt that this is one prospective app to look out for in 2020.
Google Challenges TikTok's Popularity
Based on current statistics, it's clear that Tangi still stands no chance to beat TikTok anytime soon. The growth of the user base, as well as high engagement, created the impression for U.S authorities that the app was spyware. However, ByteDance has done everything to ensure there's no political interruption in the form of ads. Instead, the tech company has prioritized to focus on delivering useful content.
The Facebook CEO, Mark Zuckerberg, admitted that TikTok is currently soaring higher in some markets as compared to Instagram. One of the two markets that the app has dominated is China and India, respectively. He specifically emphasized that ByteDance has been successful as a result of TikTok's short-form videos immersed with browse. This is just as similar as the explore feature on Instagram, where users can access multiple pictures and videos on a single interface.
Zuckerberg further made claims that Facebook was putting in the effort to ensure Instagram maintains the level of popularity it once had as well as emulate TikTok's unique features. He noted that the best possible approach is to make amendments with the 'Explore' tab, which has similarities to the discoverability features offered by TikTok.
In summary, Google needs to take time and benchmark from ByteDance. With diligence and innovation, TikTok was able to make its mark in the competitive stream of social networks. Tangi is now on the verge of becoming the next big thing on your smartphone and computer screens. With time, the world will be able to access the full app and explore new app features that will make video sharing entertaining and educative at the same time.