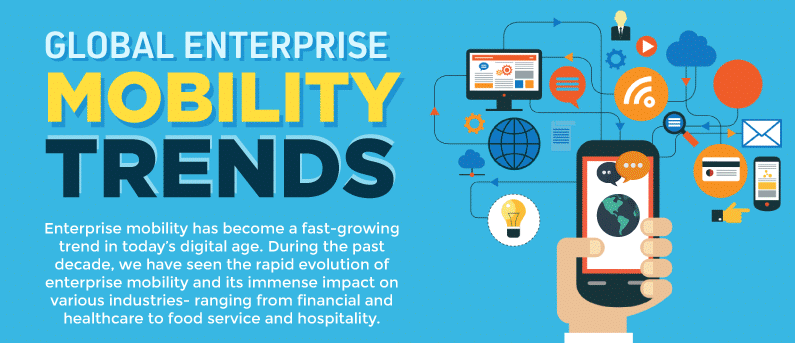 Mobility has become a powerful force for enterprise transformation, and its disruptive impact continues to be felt across all industries in 2018. Undoubtedly, mobile technology itself is a powerful innovation the revolutionize the way people work, live, and interact.
The application of mobile technology in business has enabled many companies – both startups and well-established brands – to become more agile and adaptable to the changing preferences of the market.  At the same time, more and more employees use their mobile devices in the workplace which enables them to become more productive and efficient in communicating with their colleagues.
Furthermore, as mobile technology continues to evolve at breakneck speed, we can expect that more and more companies will be able to embrace enterprise mobility as a core component not only of their IT department but their overall organizational strategy as well. When implemented properly, enterprise mobility can help organizations achieve better employee flexibility, improved business reliability, and increased collaboration within the workplace.
Over the course of 2018, organizations should be keen on the developments and shifts that will continue to shape enterprise mobility landscape as a whole. To cut off the chase, here are the key takeaways from the infographic below provided by TeleMessage, listing down the top global enterprise mobility trends to watch out for in 2018.
More enterprise-tailored apps
Increased adoption of BYOD policy
Increased adoption of hybrid cloud technology
Increased need for cross-platform apps
Artificial Intelligence (AI)usage will continue to rise
Multi-layered security model
To learn more about these trends, check out the infographic below.