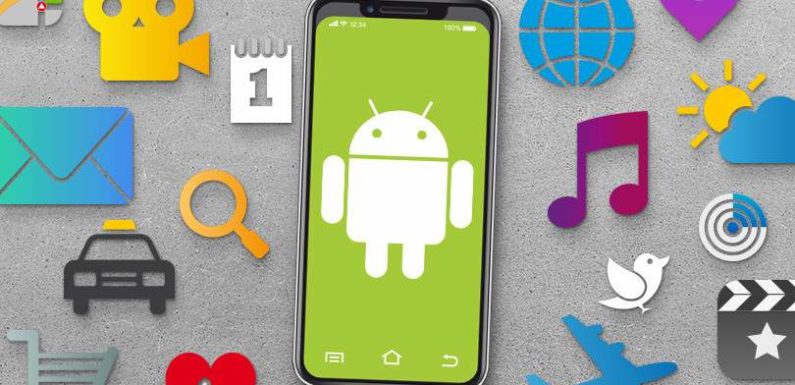 Google's Android and Apple's iOS have revolutionized the field of mobile app development. Whether it's about generating revenues, mobile device convenience or user-experience, these operating systems of two of the biggest tech leaders are battling it out in the innovative world.
Although the competition is tough, it is quite difficult to identify the winner in this race. Especially, when we talk about mobile app development, choosing an ideal platform can turn out to be a quite inconvenient task. Today, we will talk about Android and try to explore why it is the choicest platform for Android application developers.
Identifying Crucial Reasons
When it comes to choosing a dynamic, scalable, and interactive platform for app development, most of the developers like to go with Android. The unique interface, easy deployment, and easy-to-use nature of this platform make it a favorite amongst leading app developers. Here are some reasons that compel them to choose Android for successful mobile app development!
#1 The Market Share
It will be better if we turn to some stats for crystal clear ideas of this aspect. According to market stats in 2011, Android had a considerable market share of 50%. The figures rose quite high at a whopping 80% in 2014. Quite naturally, these stats reflect the unsurpassed popularity and widespread usage of Android apps.
With Google releasing new updates and amazing features, Android's popularity will continue to increase thus creating new opportunities for app development.
#2 Low Entry Barriers
As one of the leading and highly popular app development platforms, Android ensures numerous benefits for developers. While iOS apps demand Mac devices, Android apps can be developed on Windows, Linux, and Mac.
Low registration fees happen to be another crucial advantage offered by the platform. If you are planning to register on Google Play Store, all you have to do is pay $25 for a single time. Compared to a yearly payment of $99 for Apple's App Store registrations, Android registrations are quite cheap.
#3 High Revenues For Google Play
High revenues at low investments, that's what sums up the uniqueness of Google's Play Store. Unlike their iOS counterparts, Android users spend quite less and can generate high revenues from their applications. However, that doesn't stunt or retard the growth of the platform. Android continues to thrive thus grabbing a major portion of the market share.
#4 App Portability
While building native Android applications, top mobile app developers work with the Java programming script. That makes app portability easier than ever! Developers can port the applications to several other mobile OS including Symbian, Ubuntu, and Blackberry.
Developers can also port Android applications to the Chrome OS. On the other, Microsoft is unlocking some amazing opportunities for Android apps.
#5 No Approvals
Quite unlike the iOS platform, Android app updates don't require approvals to release. Developers won't have to rely on approvals for releasing updates, which makes it easier to reach out to potential customers. The app development process speeds up, and developers can meet market demands within a short span of time.
#6 Rapid Turnaround For Android Updates
Iterations, integrations, and updates are integral parts of app development projects. While building an application on a particular platform, developers will require optimum support from it. With the ever-evolving market trends and tech innovations, it becomes quite tough to perform useful integrations and updates.
It's here that the platform offers the best tech support. By facilitating agile app development, the Android platform supports the entire project and helps developers perform advanced iterations whenever it's necessary.
#7 Numerous App Reviews
Android apps always receive more reviews compared to other app development platforms. The following reasons are responsible for greater app reviews.
Interactive, unique, and intuitive User Interface of Google's Play Store

Direct interactions between developers and users

Feedbacks from developers within an instant
The presence and availability of direct feedbacks bridge the gap between developers and users. Quite naturally, it boosts customer-developer relationship to a great extent.
#8 The Use Of JavaScript
Java happens to be one of the most innovative, dynamic, and powerful programming scripts. Developers can use this unique coding language across diverse Operating Systems and devices. Highly skilled and efficient mobile app developers with in-depth knowledge of the JavaScript can create interactive Android apps.
However, iOS app development will require the developers to learn specific languages such as Objective-C and others.  This learning curve can be detrimental to the fast growth developers anticipate in their career. This is why Android comes across as more favored than iOS for most of the developers around the world.
Parting Thoughts
With these reasons in mind, a top Android application development company will understand the benefits of choosing the Android platform over other mobile OS platforms. When optimum flexibility and scalability are crucial to your business success then nothing succeeds better than Android in the app development space.