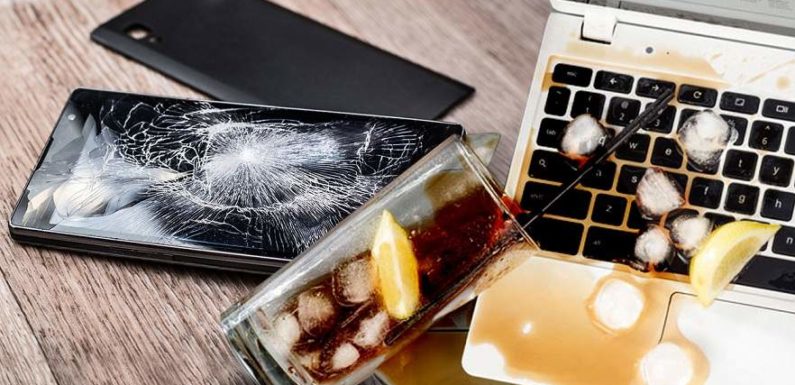 Numerous cell phones accompany a 1-year limited manufacturer warranty which can be extended further. The warranties mostly cover hardware malfunctions and manufacturing breakdowns but don't cover intentional damage and misuse. Insurance can be an additional expense every month and you are required to pay for fixing broken screens, liquid damages, and various other repairs.
Regardless of whether you are purchasing extended warranty or locking yourself into a contract, a mobile phone can be an expensive investment. Not only are cell phones becoming expensive, but they are more delicate than the once tough brick phones of the 90's.
Fortunately, there are cell phone warranty and protection plans that help to protect our pockets when we drop our cell phones and crush the screen, or drop it in the toilet.
Cell phone Warranties
Many of the cell phones come with one-year constrained warranty when you first get it. This normally just covers:
Hardware glitches
Manufacturing defects
Generally, some limited warranties don't cover:
Accidental harm including cracked screen and liquid damage
Damages caused by misuse
Damage caused by modification of mobile phone
Intentional damage.
Third-party damage
In some cases, you will have the alternative of extending your warranty for a longer period of time, in spite of the fact that it won't cover intentional damages and different situations. Many third party providers offer cell phone insurance plans for your device that covers your smartphone at affordable rates.
Cell Phone Insurance
The reason for purchasing cell phone insurance is to secure it against the things that a manufacturer's warranty does not. While warranty will cover you for mechanical breakdowns and flaws, it is of no use if you intentionally damage your phone.
Extra insurance will generally cover:
Accidental damage including a broken screen and liquid damage
Mechanical and electronic breakdowns, if your manufacturer warranty has terminated
Replacement of your cell phone whenever lost or stolen
You have two alternatives if you decide cell phone insurance is worth it; either subscribing for an insurance policy through your cell phone carrier when you purchase a cell phone or through 3rd party companies that are not related to your cell phone network.
Let's get to know about the extended warranty for Electronic Devices!
Extended Warranty for Electronic Devices
In case you are similar to the average American family unit and go through $600 every year on electronic gadgets, you have most likely been offered a consumer electronic extended warranty or service plan. These are planned to ensure your new device if it is damaged or in the event that it malfunctions. Protection plans can go from $10 to $150 or additionally relying upon the estimation of your electronic device.
What inclusions/ coverage would you have without it?
Depending upon what you're purchasing, you may already have adequate coverage without including an extended warranty.
Manufacturer warranty: Almost every electronic gadget purchase includes a standard warranty that will in general cover the item for 60 days to a year. For example, a new camera may have a couple of year warranty against the manufacturer defects. Some standard warranties just cover manufacturer defects while others cover unintentional harm as well.
Registered item coverage: Most manufacturers will broaden your standard coverage if you enroll your item online or through the mail.
Credit card coverage: At times, credit card organizations will extend warranty inclusion on your significant buys. A few cards add a year to the original warranty, which can cover a similar time period as an extended warranty.
Retailer warranties: Many electronic retailers stand by their products and will replace them in the event that they breakdown or malfunction because of imperfections in workmanship or materials. Ordinarily, you can simply take it back to the store if it does not work within a standard period, for the most part, 60 to 90 days. That is more than enough time to notice general defects.
What amount does the protection plan cost?
Complete a little cost-benefit analysis to check whether a protection plan is worth the cost.
Cost of fixes: Many warranty plans cost as much as you would wind up spending on a covered repair, or significantly more. Since many people don't end up needing fixes/repairs and using the warranty they paid for, it's not likely that you will see the return on investment for smaller products.
Value of your electronic gadget: An extended warranty on a consumer electronics device which is relatively inexpensive is likely not a great use of your money. In any case, it may be worth the cost for an expensive product like a laptop.
Watch out for cost gouging: Some electronics extended warranties are simply too costly to be worth the cost; some are an entire 25 percent of the value of the products. Look for an extended warranty that is reasonably priced compared to the expense of your device.
In the end, I would conclude, the need to purchase the extended warranty for cell phones and electronic devices is justifiable. When your manufacturer warranty expires you need to protect your devices in a better way and these warranties will help you out.