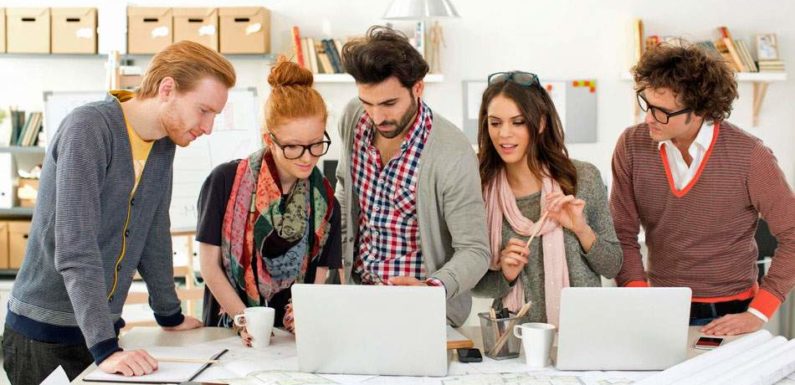 Sometimes articles and new reports that are meant to give aspiring start-up business owners a realistic look at what it is like to run a company, can make for a rude awakening. Owning and operating a business is never easy, no matter what kind of business you intend on running. You should be prepared to roll up your sleeves and essentially do all the work yourself. Even in the event that you want to take a backseat to the day-to-day tasks, you still have to be willing to pour your heart and soul into the backend operations.
The first year that you are in business is going to be critical to your longevity because that is when you are going to be laying your company's foundation. Find out what it takes to make a strong start and stay profitable throughout your first year in business and beyond.
Continue to Tweak Your Business Plan
Although it is said time and time again how important a business plan is there are a lot of newly launched companies that try to slide by this step. A great business plan is what gets companies business funding in the forms of loans and grants. Business plans are very detailed blueprints that business owners use to guide them through uncharted territory. Within each business plan, there should be alternative options and routes for getting the same tasks done.
Your plan 'A' might be to hire a full staff weeks before your new retail store opens while your plan 'B' scenario might include temporary workers sent from staffing agencies. No matter what, don't be fearful when it comes to changing and tailoring your business plan for the current scenarios your business faces.
Be Willing to Experiment and Take Calculated Risks
Getting your company to become profitable as well as operate properly is going to be an ordeal, even if you are experienced. This is because there are unknowns that lurk around every corner. You should face licensing and regulatory difficulties because a new and restrictive law happens to pass right around the time you want to open your company. You could find a flaw within the prototype of your product after going to production.
Then, there are unknown circumstances that make things way easier for company owners, like winning grants or being offered lower insurance rates. Sometimes, you will have to take risks and go for the unknown in order for your company to succeed.
Open Your Business Up to Anyone Who Will Help
Whether you seek out a mentor or work with a business consultant who promises to make your company the best in its niche, don't ever turn down help. Your company is new and there are going to be numerous obstacles, especially during the time you want to get everything established. Help is surprisingly going to be offered at every turn, especially if you network and talk to other professionals. Someone with much more experience in business or even in your specialty might be able to offer the type of suggestions that almost seem to be too good to be true.
Take all of this help as long as your company has nothing to lose. Use a Kanban board to team up and explore collaborative efforts further. When people offer assistance, the thought is that you will do the same after your business gets fully established and you have more wisdom as a business owner yourself.
Get Your Funding in Order Before Opening for Business
Not every single start-up business is going to get funded the old-fashioned way. You might have to reinvest all of your business capital into merchandise and operations for a good while. It could take the help and financial support of your business fans before you even get to a point of thinking about qualifying for an actual business loan. Still, you can avoid needing to take on needless expenses or expanding prematurely until you have your official business opening.
So, don't spend lots of money on a rebranding before the general public truly knows about your company to begin with. Cut corners where you can without it harming your company, do whatever you can by yourself, and focus on the day that you can get adequate funding. When it comes to presenting a business professionally, money is a critical element.
Obtain Tools That Will Make Assembling a Good Workforce Possible
While there are companies that are started by entire families working tirelessly to get their businesses off the ground, there is pretty much the same number of businesses started by individual owners. Tax accounting firms often start with a sole owner. They eventually go on to hire more tax professionals until they have a lock on individual territories.
The bigger a business grows, the more help it will need in the way of workforce support. Know the scale in which your business is expected to grow and always have enough people available to keep things operating the way they should.
Use Every Business-Related Tool and App Available
You are going to need a lot of business tools to get things done within their expected timelines. To pay workers on time, you have to have payroll up to date and have a reliable method in which to dispatch paychecks. To keep all customer orders sent out within a reasonable timeframe, your company needs help getting orders packed, checked, and then shipped. So, what tools are you and your company going to depend on? There's the Kanban board for collaborative workflows and special projects.
Since time is the essence for business owners, they need solutions like the Kanban system to keep business operations automated, organized, and synchronized. Since you can use the power of Kanban in an app form too, this vital addition to a business can be accessed no matter where a company owner is located. Visit Kanbanize for more information about Kanban software solutions and tools.
Besides knowing everything about the industry your business is going to be related to, you have to have a lot of business knowledge to succeed in that first year. Some skills can be picked up along the way but the research you do prior to going into business is going to be the most critical. That first year is going to be very, very hard but the challenges you overcome as a new business owner are also going to make your company that much stronger.