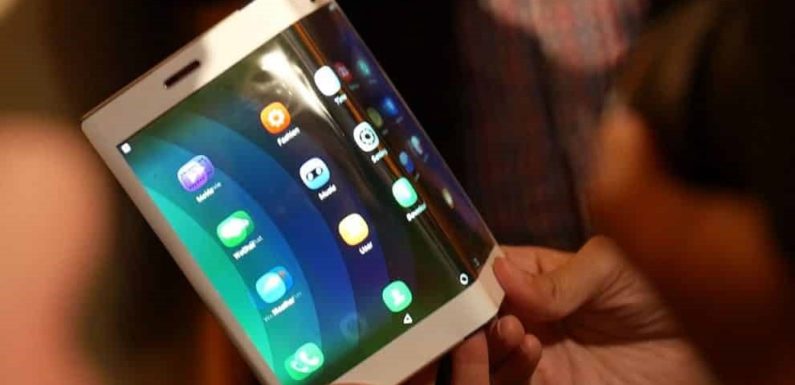 The new craze for flexible electronics
Flexible electronics are quickly becoming the next major competitive arena for tech giants. From Google to Samsung, Huawei, LG, and Nokia, hardware manufacturers across the globe are putting plans to release flexible, foldable smartphones in fast motion. Some of these flagship foldable phone models, including Huawei's, will also be used to introduce 5G to the market.
However, foldable phones have garnered a mixed bag of reviews, with the Galaxy Fold lampooned on Twitter for its high-end price, whereas Huawei's Mate X has been given a warm welcome so far.
Regardless of the mixed reviews, foldable phones have generated a huge buzz in the industry. It's rare to come across innovations as revolutionary as this, especially when built on technology that has been around for a while. The foldable phone concept does this, folding into a regular-sized smartphone that easily fits into the pocket, and unfolding into a tablet-sized gadget.
These phones are an entirely new concept, with flexible screens that are somehow durable as well. Their features go beyond these screens, however, as they pack several other capabilities.
Here's all you need to know about foldable phones.
Key features of foldable phones
Portability meets large display: Many consumers who would prefer enjoying content over a large screen have had to forgo that option due to the inconvenience of carrying about a sizable device. Foldable phones bring the best of both worlds — smartphones and tablets. With the pocket-sized form factor, you can use basic services like calls, SMS, simple games, social media, etc. For more immersive screen time, you can unfold into the phone's tablet-sized display. With the expanded display, you can easily operate on multiple apps at the same time.
The Galaxy Fold has two 4.6-inch interior screens on each side, which are laid over a 7.3-inch interior screen that opens from inside out like a book. The Mate X, however, comes with an 8.0-inch foldable OLED display that envelops its entire frame.
The Phones are studded with numerous cameras: For example, the Samsung Galaxy fold comes with a whopping 6 cameras, and Huawei's foldable model sports four, a significant amount in its own strength.
Durability is at the heart of their design: Within its lifetime, a foldable phone will no doubt be folded and unfolded an uncountable number of times by its user, in addition to the countless hours it'll be used for normal smartphone purposes. Foldable phones were held up in the works for years because of the quest for the most durable materials that can withstand the expected wear and tear. These phones will at least be as durable as current phone models, even with their foldable form factors.
Foldable smartphones expected to break into the market this year
#1 Huawei Mate X:
Comes with an 8-inch internal screen overlaid with two external screens — a 6.6-inch in front and a 6.4-inch screen at the back (there are no gaps between the external screens). With a powerful Kirin 980 processor and a Balong 5000 modem, the phone comes with 5G capabilities. It also runs on a powerful 4500 mAh battery.
Source: Tomsguide
#2 Samsung Galaxy Fold:
After years of anticipation, Samsung has finally set April 26 as the release date for its first foldable phone. The phone will come with the company's proprietary Infinity Flex display, sporting a 7.3-inch external screen when unfolded, and two 4.6-inch internal screens when folded. Each of the two sides will be powered by one of a pair of batteries that have a combined power of 4,380 mAh. The tech giant has announced that there will be a 5G-powered model of the Galaxy Fold. The phone runs with a 7-nanometer processor, and with 12GB of RAM. The phone sports a total of six cameras.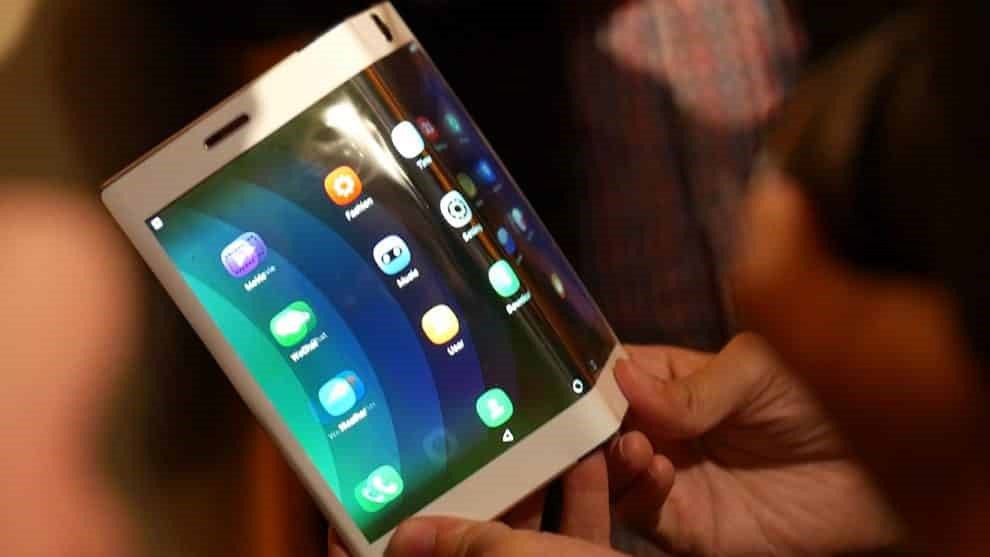 #3 Motorola:
According to a January report in the Wall Street Journal, as well as the brand's patent requests reported in Dutch tech blog Mobielkopen, Motorola is shaping out plans to reinvent its iconic RAZR model as a foldable phone. Lenovo CEO, Yang Yuanqing, stated that "With the new technology, especially folding screens, I think you will see more and more innovation in our smartphone design." According to Motorola's vice president of global products, the brand has "no intention of coming later than everybody else in the market."
#3 ZTE: 
ZTE marketing Vice President, Jeff Yee, stated in an interview that "something that's truly bendable" is in the pipelines. ZTE has filed for patents for phones that can fold, and for wrap-around displays.
Caption: A sketch of ZTE foldable phone prototype
Final words
Foldable phones have the potential to be the new craze in the smartphone industry. The first-movers, presumably Samsung and Huawei, will test the waters of this new market sector, and so far, even before their release, a number of mixed reviews have been the result.
Perhaps the newness of the concept should cause some tech giants to watch consumers' reactions to these smartphones before jumping into the market with their own foldable models. Only after an actual release from a major manufacturer — Samsung in April, in this case — will we truly know how hot a concept these foldable phones are. Until then, we've provided you with all you need to know about foldable phones, and await the April release of the Samsung Fold as a stepping stone toward an evaluation of consumers' reactions.