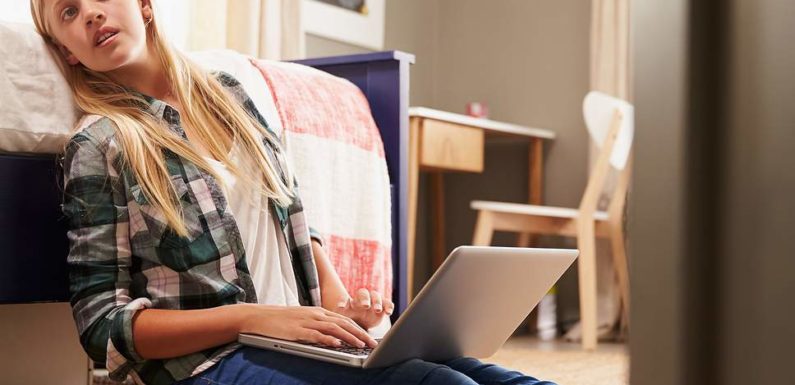 The online world is loaded with innumerable dangers such as cyber-bullying, online child predation, scamming, sexting and pornography. The teenagers and young internet users are more vulnerable to these dangers. The more time they spend online, the more likely they are to become victim of these online endangerments. Parents are required to protect their children from these vulnerabilities. This article discusses what the most common online dangers are and how parents can protect their teens and tween from these dangers.
Most Common Online Dangers
From cyberbullying to online child predation, the online world holds some of the most terrific dangers. Many victims of these endangerment have been suffering from physical, psychological and mental illness. Read on to know more about these potential threats of the online world.
Cyber-bullying
The online bullying is not a new term for many. It is the most common online crime that has affected millions of social media and internet users. The use of electronic means such as messages, emails, phone calls, social media, instant messengers, chat-rooms and blogs to frequently harass, offend or humiliate someone is termed as cyber-bullying.
Millions of cyber-bullying victims have been suffering from depression, low self-esteem, fear, isolation and several other psychological issues. The social media has been playing an important role in cyber-bullying because these platforms allow harassers to find the victim, make humiliating posts and send threatening messages.
Online Child Predation
The child predation is the most horrible online crime affecting children between the age of 10 and 17. The predators exploit younger boys and girls to produce videos and photos related to child pornography. They misuse social media platforms to find and trap the victim. The instant messengers have been used to lure the victim by showing sexually explicit media involving younger kids.
Scamming & Cat-fishing
The scammers are taking the advantage of the online world to scam and trap others. The aim of these scammers is to exploit the target for monetary gain. Moreover, there are cat-fishers who have fake online identities to trap the victim. The absence of data verification process on social media and online platforms has facilitated scoundrels to victimize the target keeping their identities hidden.
Sexting
Sexting is an emerging trend among teenagers and the credit goes to social media and instant messengers such as Snapchat. The teen boys and girls consider Snap-chat the most secure platform for exchanging sexually explicit photos and videos. There are many other communication apps that facilitate sexting because the stuff exchanged via these apps get automatically deleted from the receiving and sending device after being viewed.
Pornography
The internet is jam-packed with objectionable and sexually explicit content. The younger children are more likely to expose to the porn stuff accidentally. The gaming sites, social media sites and many other online platforms exhibit adult-oriented and racy ads luring the viewers.
How to Protect Children from Online Dangers
The most feasible way to protect kids from these online dangers is to monitor their online behavior. When you would be aware of your kids' online activities, you would be in better state to rescue them. Many parents have been using monitoring app and software to keep the online and offline activities of their children under surveillance. Once you install the app on the smartphone or computer device used by your children, you can track all actions performed on the monitored devices.
How Monitoring App Ensures Protection
The digital monitoring app does not only protect your children from the online threats but also from the dangers prevailing in the real world. The monitoring app like OgyMogy enables parents to keep track of their kids' online and offline conversations including text messages, instant messages, emails, multimedia messages, social media chats, group chats, phone calls, voice calls and video calls.
The child monitoring and parental control app enables parents to closely watch out the online, social media and email accounts of their children by getting access to key-logs. The app acts as key-logger and records all keystrokes applied to the keyboard of the monitored cell phone or computer. You can get passwords, email addresses, usernames and other confidential stuff entered into the targeted device. This lets you know if your kid is involved in sexting or being victimized by cyber-bully, predator or scammer.