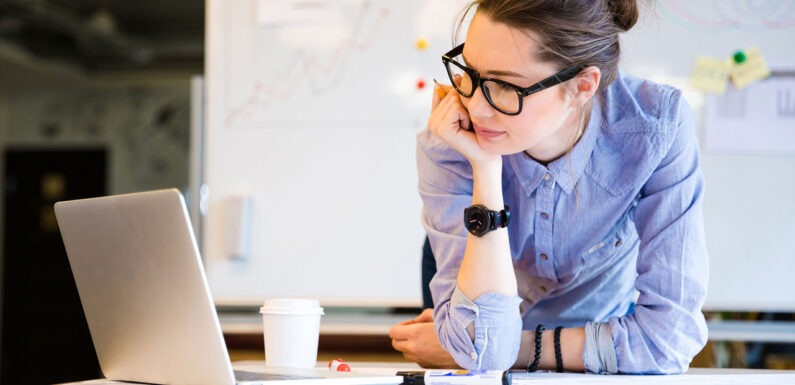 Do you know 3.7 billion people around the world use Email? This is the reason using Email in your marketing strategy is critical. It is one of the successful methods for boosting your leads, sustaining your prospects and transforming them into your loyal clients.
Fortunately, you will find hundreds of free Email Marketing tools to help you with email marketing, optimizing your inbound marketing campaigns.
Email is a robust advanced promotion procedure for sharing information with your clients and leads.
Presently, numerous companies are entirely dependent on email marketing for promoting their products and services. Are you one of them?
If you are new to this business era, you must be inquisitive about email marketing tools. This is the article that you're actually looking for.
Here are the best email marketing tools to help your business grow
1. MailChimp
Mailchimp is definitely one of the most reliable email marketing tools available in the market. The platform has over 2000 subscribers and demands to have sent emails that amount to approx. 1 billion per day! This email marketing software has a lot of compelling features to its reputation. Mailchimp offers a wide range of pre-built templates and ready-made segments.
2. Sendinblue
The Sendinblue has an excellent free plan (unlimited contacts) and support for SMS text message sending, in-depth analytics, SMTP, powerful marketing automation features all in the same dashboard. Sendinblue is also headquartered in France, so you're assured to comply with GDPR.
3. Campayn
As its name suggests, you can use Campayn to create quality email campaigns. If you only have a small email list, maybe less than 500, you can obtain their free Basic Plan. This offers all the core features.
It simply makes your life easier by automating your most common email marketing campaigns based on triggers for essential customer activities.
4. Email Octopus
Email Octopus operates through Amazon SES. It provides you with all the core features needed for email marketing and automation. All its policies follow a "fishy" theme, and the title for the free plan is the Shrimp Plan. This plan permits you to organize email campaigns only, with the emails including Email Octopus branding.
5. Zoho Campaigns
Zoho is a big deal in the sales and marketing business. Their robust set of services means that marketers and small business owners can discover all you need under one roof.
Zoho Campaigns is where the email marketing miracle happens. With a great variety of well-designed templates and an easy-to-use editor, it's completely worth checking out if you're on a budget.
6. Moosend
This platform looks pleasant to the eyes because of its beautiful design and also provides an interface with colors. Branding has been made fun of through this tool. The free plan only allows you to stay in touch with 1,000 subscribers, but all the feature is worth the time.
Moosend is available for its free plan, which even provides access to its pro features. The free email marketing tool also offers superior segmentation options along with active templates.
7. SendPulse
SendPulse offers a multichannel platform for marketers seeming to do more than just email marketing. Its comprehensive solution set involves web push notifications, Viber, SMS, and even transactional emails via SMTP.
SendPulse's free plan is generous in sending limits, with a monthly allowance of 15,000 emails. However, you are only authorized by up to 500 subscribers.
8. GetResponse
GetResponse is an email marketing tool that is suitable for small businesses. You can program and send bulk emails using email marketing software. You also have several customizing provisions like compelling content and adding custom fields to contact lists.
The powerful analytics, real-time reporting, and integrations of the email marketing platform will help you trace the number of click rates, open rates, and unsubscribed users.
9. Benchmark
Benchmark possesses a quick email designer made just for diligent marketers. You can edit photos right in the editor, and the templates are excellent for a wide range of businesses. Simultaneously, this tool is straightforward enough to use that your clients will be able to subscribe/unsubscribe without added complications.
10. Hubspot
Hubspot enables you to send up to 2,000 free emails in a month.
One feature that they should advance is the customization of templates. HubSpot enables you to access only one template; you can't upload any of your favorites. HubSpot is an excellent option to store connections as it empowers you to keep around 1 million contacts for free.
Conclusion
Well, these are our best picks for email marketing tools. Make sure that the email marketing software you choose has a consistent deliverability rate, effective integrations, and a good alternative of templates and personalization provisions. The base should depend on the purposes and requirements of your email marketing campaign.