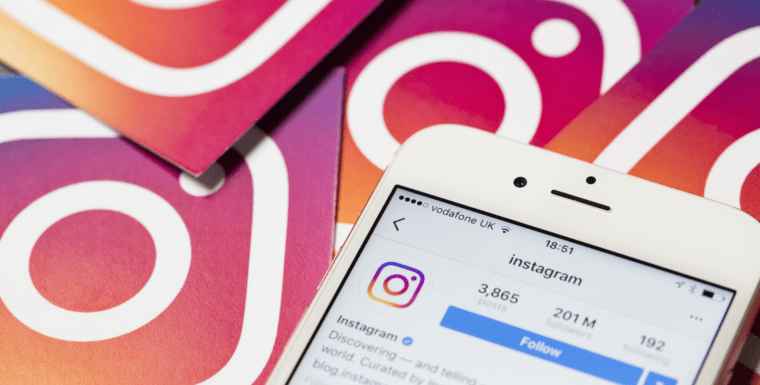 Do you have a company and have you already launched to social networks? At this point, you will know the importance that Instagram has in the world of social media since at the moment it is the network with the greatest impact and has more than 700 million accounts.
How to manage Instagram to add followers
To convert this impact into benefits for your business, it is essential to have an abundant community of followers. But do not fall into the mistake to buy Instagram followers. Fostering your corporate brand and your corporate identity will only be possible if you have real followers, who interact and participate in what you publish. It's time to know how to get real followers or leads.
Schedules, hashtag and contents
It is likely that you are aware of all the trends that social networks will follow this 2018, but Instagram, because of its peculiarities, is a different world. Keep in mind these tips for your online marketing strategy.
Make the most of your profile
It is the first step to let you know. Describe your activity in an original way that summarizes your essence. Provide contact information and put a direct link to the company's website. Do not forget to put a profile picture that is quality, something that is rewarded a lot on Instagram.
The contents and images
It is not only about uploading good images, but about telling what we do through images. Keep your followers informed of what you are working on, that they know the history of each project, that they follow with you the conferences or events that you attend. Yes, do not saturate them. It must be content that gives them value but that is natural.
Times of publication
There are time slots in which your community is more active and your publications have a greater impact. To know it, convert your profile to a professional profile. It's very simple: through the configuration of your account access to "Change to company profile" . This will give you statistics about the success of your publications at certain times, thanks to which you will be able to test which moments of the day are more fruitful.
The exciting world of hashtags
The hashtags or tags are used to organize Instagram content, so we can get an idea of the importance they have when it comes to making a post or content more visible. Try to choose the hashtags that most followers have, especially when one of the new features allows you to follow tags.
The Stories of Instagram
With them, you will be able to better show your personality or your philosophy. Do not forget that this social network sells lifestyles. Make your followers dream.
The stories have an enormous engagement for the audience since they allow to create immediate and ephemeral contents. Use them to make a making of any product, to show what you do and to show everyday images. This way your community can see the human part of the company. A part that you must show with honesty, originality and sincerity, but without forgetting that it must be consistent with your corporate identity.
The contests always work
Organizing a raffle in your account is one of the strategies that most followers can get you. Asking for a like and a follow should be the indispensable premises for this type of measure. But, eye! do not saturate your audience and combine publications for commercial purposes with more general and personal publications.