3D Printing
3D printers have actually been around since the 1980s. High-grade 3D printers are now available in the market, making its debut in the home office. This is made possibleby the growing advancements in the technology. 3D printing is now highly popular,and printers are not just making a huge impact at the consumer level. In fact, they are also starting to change the way manufacturers across all industries think about prototyping, design and even production.
With the continuous technological developments these days, 3D printers can produce more parts at a higher ROI (return on investment) than any traditional manufacturing techniques. Today's 3D printing has grown into a thriving industry, with hundreds of thousands of printers shipped across the world. Many companies are also experimenting with unique ways to scale up three-dimensional printing production to make it more competitive than other traditional manufacturing methods when it comes to return on investment.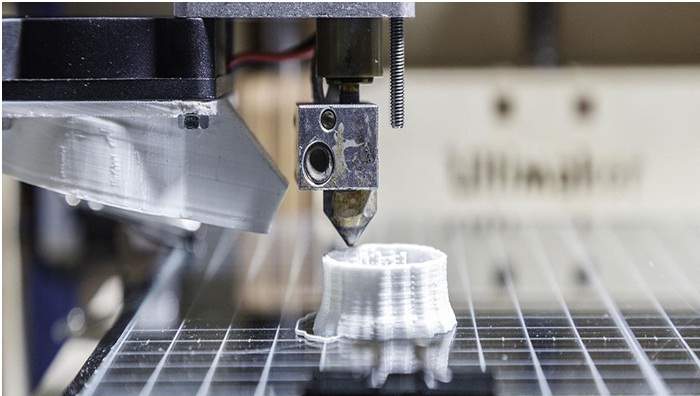 Understanding 3D Printing
3D printing has been growing in popularity for years. Though the technology is now being used across various industries, its invention targets two things: emancipate a lot of constraints that aren't possible with any traditional production method and reduce overall time to obtain the first version of a product. For instance, 3D printing makes it easy to print complex interlocking parts and geometric shapes that require no assembly. The technology is also beneficial in the reduction of material loss related to production.
One of the best things about 3D printing is its ability to produce a variety of objects without the use of several tools or creating specific tools. Thus, the technology is vital to increase flexibility in the flow of production and reduce industrial expenses. It allows for merchandising and innovates faster. It is the ideal method for any customization and on-demand needs.
3D Printing Revolutionizes the Process of Manufacturing
With its efficient and streamlined method, 3D printing reduces development times and increases a business' ability to adapt to the needs of customers. It also plays several essential roles in the process of manufacturing and is even poised to produce great results as it is perfected and refined. Currently, rapid prototyping and design are two of the primary processes that greatly benefit from 3D prints.
In addition, 3D printers are extremely useful in low-volume production, like when small amounts of products are required to promote at trade shows or test the market. As the industry evolves, the production capabilities of 3D printers will continue to scale.
These printers can efficiently reduce the cost and time required to obtain a viable product in every aspect of manufacturing. With this and the remarkable benefits of 3D printing, companies are starting to exploit the technology to be more profitable.
Remarkable Benefits of 3D Printing
3D printing effectively creates parts by building up objects a single layer at a time. The benefit of 3D printing over other conventional manufacturing methods is not a new thing. This method provides a lot of advantages over any traditional manufacturing techniques, like CNC machine. Though 3D printing is unlikely to replace those conventional manufacturing methodologies, there is a variety of applications where a good 3D printer is able toproducea design quickly, with great accuracy. Knowing the remarkable benefits of this technology enables designers to make informed decisions when closing the right manufacturing process.
One of the most attractive benefits of 3D printing is its ability to create objects and shapes that cannot be produced otherwise. This technology is your only option when producing certain things like:
Complex geometries
Engineering redesign
Integrated assembly
Mass customization
Intricate and complex designs can be produced by a 3D printing technologyin an easy and simple manner. Not only does it enable more freedom when it comes to design, but also allows full customization of designs. Since today's additive manufacturing technologies stand out in establishing single parts at a time, they're suitable for one-off production.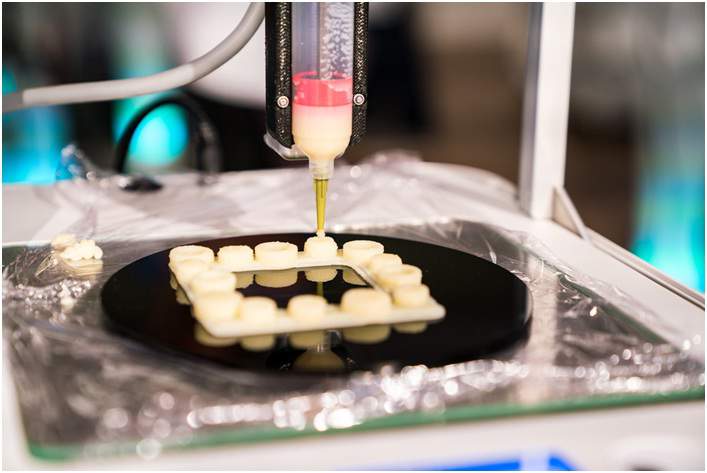 Rapid Prototyping with Unique 3D printing
The effective use of 3D printing service will allow you to create your prototype. It gives you access to impressive geometries that were not possible with any other manufacturing technology. A reliable 3D printing service is fast and dependable. With a quick turn-around time, you can obtain the exact product you can think of in just a few days.
The technology is also the shortest distance between your 3D file, your ideas and getting the prototype in your hands. Save weeks on your schedule of product development and speed your overall prototype process. With a comprehensive selection of 3D printers, the service is able to produce 3D objects in many different dimensions.
The use of 3D printing to create and develop rapid prototypes enables you to
prove your designs before starting to commit to expensive production tooling
test performance in the development stage a lot more affordable and faster than any conventional methods
improve and perfect your product to move to complete production with great confidence
The traditional manufacturing processes, like injection molding, will dictate how you can build a shape. But with 3D printing, this is not the case. Don't worry about stripping or drafts. The technology allows you to make a unique product for each of your clients. This will enable you to provide a more customized service that will make them want to continue doing business with you.
3D Printing for your Creative Mind
3D printing empowers everyone to manufacture objects when they are desired or needed. This is an incredible process for creative individuals who want to turn their visions into reality. It allows them to produce impressive creations without having to go through the traditional edition as well as a distribution network.
If you have any functional prototyping need, Wayken is the ultimate Rapid Prototype Company for you. They have the best 3D printing solution designed to cater to your specific requirements. The company's proven expertise in the field of rapid prototyping will help you create fantastic prototyes from the basic, concept model to the most advanced interlocking parts.