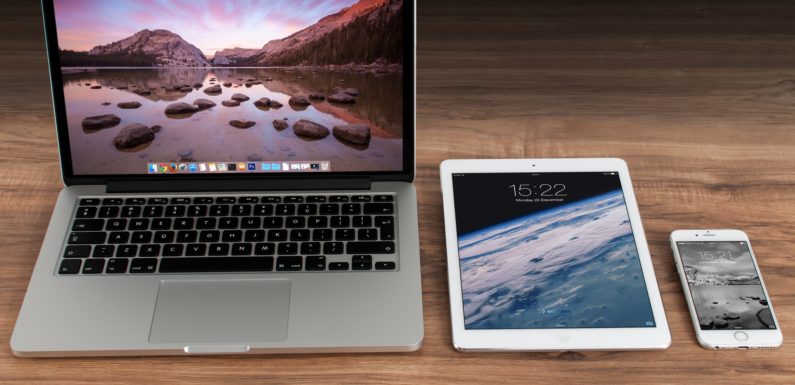 WWDC 2018 witnessed the most advanced version of iOS released till date which is iOS 12. The changes in iOS 12 are noteworthy.  Apple is targeting an increased performance and responsiveness of your iPhones and iPads through this version of iOS. It is an evolutionary update for the iconic iOS 11. Apple has also confirmed that all devices currently running on iOS 11 would be updated to iOS 12 this year. Besides iOS 12, there is also a newer version of OS for your Mac devices namely macOS Mojave. It has some interesting new features which will make your mac interface a much better experience.
Memoji
Apple's famous Animoji has received a newly customized overhaul known as the Memoji in iOS 12. You can tweak several features of your face by mimicking it and change your facial expressions too. It works a whole lot better this time without any glitches and has introduced many new features under the hood. Several e-Marketing companies may benefit from it.
Apps
The System apps have seen an overhaul in iOS 12. For instance, Stockss app has been optimized for iPads and now allows Voice Memos to be used on your iPads. The old iBook has also seen a revolutionary revamp with a 'Reading Now' feature and has been renamed as 'Apple Books'.
Facetime
Apple has introduced group Facetime which allows you to add as many as 32 people at one time. You are at liberty to use both fun effects, Animoji and Memoji for Messages and Facetime, all thanks to the Effects Camera.
Camera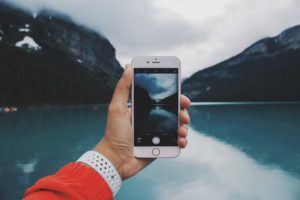 Apple has introduced 'Continuity Camera' with Mojave which lets you drop photos easily to your Mac from your mobile devices like iPhones and iPads. Now its easy to just right-click on an app on your Mac and open your iPhone's camera from the menu. Capture a photo and that would appear on the app opened on your Mac screen.
Home
Finally, the Home app is coming to MacOS Mojave. It allows you to see the familiar Home app right on your Mac and would let few home automation features like controlling your apartment lighting, locking the door etc
Siri
Siri has seen an update which makes it more interesting as compared to other services like Google Assistant and Amazon Alexa. It has now been equipped with the capability of answering questions related to food, people, and sports.
CarPlay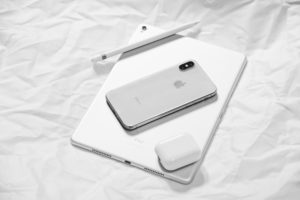 The famed Apple Carplay now has support for third-party apps like Google Maps and Waze. Apple has updated Photos with more powerful search capabilities and a 'For You' page that lets you rediscover past memories.
App Limits
iOS has introduced a feature called App Limits which lets you set timer alerts for usage of a particular app and reminds you to stop using them once the limit has surpassed.
App Store
There is an all-new Mac App Store which has a revamped design with features like Discovery tab, video previews, new product pages, and a dedicated "Rating and Reviews" tab wherein now allow you to add comments and view user reviews of apps.
Grouped Notifications
An important feature lacking in an iOS 11 is combined notifications. Thankfully, in iOS 12, with Grouped Notifications, all the notifications from a particular app are grouped as one notification which appears on the lock screen. It also lets you do things like 'Deliver Quietly' which moves the notification from the lock screen to the notification pane. You can also turn off notification for apps which you don't often use to lessen your distractions.
iOS integration
Apple is also reportedly working on making iOS apps available for Mac. As a part of this move, apps like Apple News, Stocks, Voice Memos, and Home would come pre-installed with macOS Mojave.
The update might not add any phenomenal or revolutionary features. But, it definitely makes a whole lot of under-the-hood improvements to create a superior user experience. Most macs and iMac Pro could get this update from the Mac App Store.
Time management
With iOS 12, Apple has introduced several time management tools and 'Screen Time' deserves a special mention. It shows a weekly activity report of how you used your iOS devices, how much time you have invested in various apps and what apps were active throughout your usage.
New Apps
Stock apps and News app are also coming to the OS and the best part is the integration of the News app right within the Stocks app. The Voice Memos app is also being introduced to mac. This is definitely a welcome move from Apple. You can also add Voice notes to Garage Band and this gives you enough ground for customization. You can access your notes from any device at any time and place with iCloud integration. The most organized way to get your files in one place is Stacks. It is soon would be introduced in Mojave.