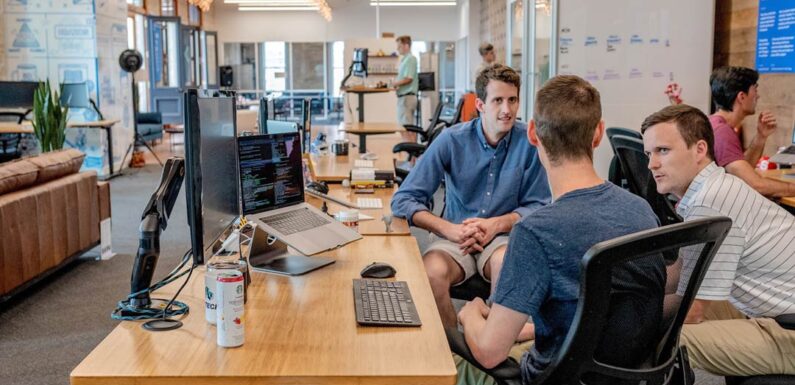 In today's evolving and thriving e-commerce industry, creating cutting-edge mobile applications is the only way to grow and prosper a business. Trends and analytics are changing every day, and search engine companies like Google roll out new, more robust algorithms periodically. This makes app developers' jobs more complex and time-consuming.
According to a recent report, more than 79% of the total e-commerce sales are generated via mobile phones. Meaning that apps are a vital source to sell goods and services online. Hence, as a business manager, you should budget e-commerce app development as accurately as possible. According to Clutch, the average cost of e-commerce app development can be from 30,000 USD.
This blog will help you understand all the factors affecting e-commerce app costs.
Android E-commerce App Design
Next, you need to create a cutting-edge app design that's not just attractive, but fast, streamlined, well-organized, and user-friendly. To maximize cost-effectiveness in this step, we recommend hiring a professional e-commerce app developer.
An adept app developer can take care of logo design, product placement, and app analytics by creating a result-driven e-commerce app for your business.
Android E-commerce App Features
After the design is approved and curated, the next step is to lace the e-commerce app with the right features. Many businesses often overload or under-load the app with features that end up in customer dissatisfaction. Create a unique balance among login/logout, subscription, payment gateways, and checkout tabs to ensure a smooth shopping journey.
The e-commerce app features you choose will affect the overall cost of the app development.
App Maintenance
Ecommerce apps are the most highly demanding types of mobile applications. They need to be analyzed, assessed, and trouble-shot regularly. This is called app maintenance. Without keeping tabs on what needs to be changed, added, or removed from their app, businesses cannot create a long-lasting tool for customers.
Other Factors Affecting Android App Development Costs
Some of the other costs involved in creating a standard Android e-commerce app include:
Wireframe costs
UI/UX design charges
Coding costs
Test and trial costs
Additional costs such as Google Play launching charges, in-app payment fees, updates, hosting, payment gateway fee, SSL certificate charges, and domain fee. Considering all the costs mentioned above, a standard e-commerce app can be developed within the range of 30 and 150 thousand USD. Consulting a renowned e-commerce app development company can help you further understand the nitty-gritty aspects that affect the total cost.