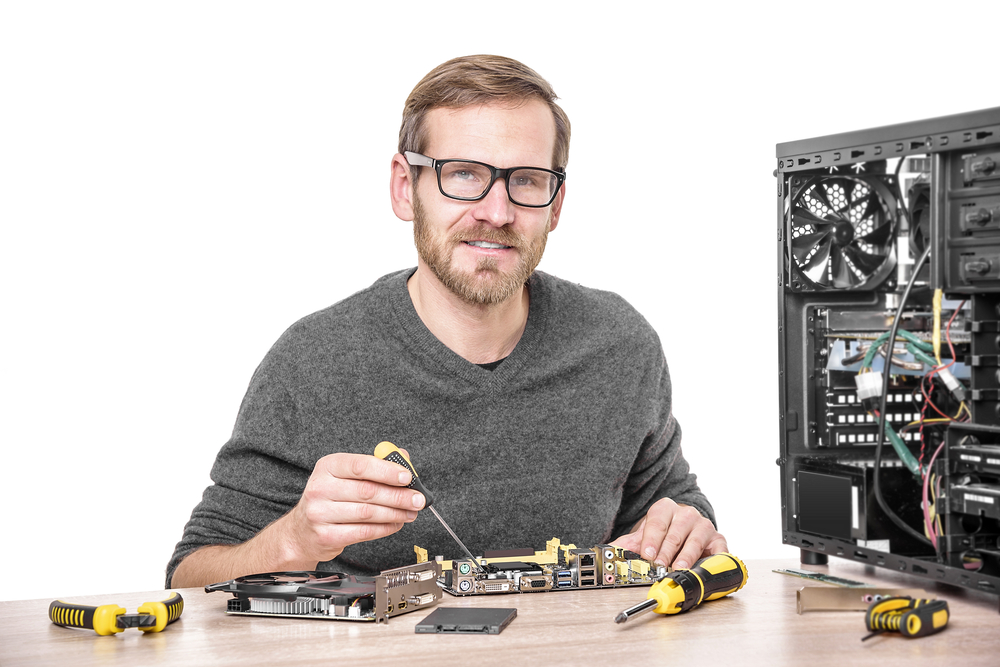 When it comes to computer repairs and services, it is a huge topic. There are various aspects, which are related to computer repairing. A computer can encounter different kinds of problems, which can extend from no power input to any display. Besides, there can be numerous other kinds of issues, which can be associated with computer problems. In order to diagnose and fix these problems, a hardware expertise required someone, who has a thorough knowledge of the mechanism and functionality of a computer.  Apart from these, the software also plays a very important role in operating a computer and also in troubleshooting the problems, due to which hiring a competent professional for major computer repairs is very important.
#1. Parts and Peripherals
Before discussing computer hardware, it is important to know about parts and peripherals:
Parts: Those devices, which are indispensable for a computer to run and operate unknown is parts. For example, a motherboard and a processor.
Peripherals: Peripherals are those sections of a computer, which are not necessary to run the device; however, adds extra functionality to the computer. For example a printer, scanner and a modem.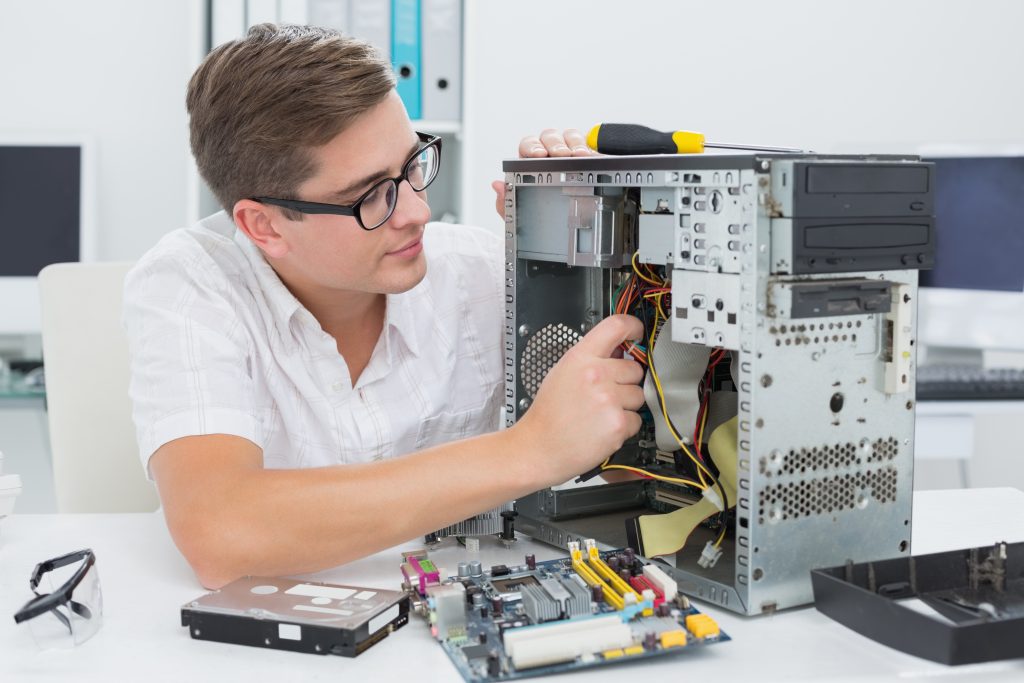 #2. Most Common Computer Problems That Call for Repairing 
Here are some of the most common problems, which can be associated with a computer. In this section, a brief overview will be presented on the reasons of these problems and how to fix them.
No Power: At times, the computer does not turn on; in other words, no power is fetched to the computer. This can happen due to various reasons. One of the most common reasons is a faulty SMPS, also known as Switch Mode Power Supply. This is the device, through which power is transmitted into the motherboard. Besides the SMPS, there can also be issues with the motherboard or the processor.
No Display: This is another very common problem with computers. One of the main reasons for not having a display is due to a faulty RAM. Besides, loose connection of the RAM, can also lead to no display. This is one of the most common problems encountered in computer repairs and services, and invariably the best option is to change the RAM. Besides the RAM, issues related to motherboard and processor can also cause a problem in display. Often professionals for computer repairs also diagnose major problems with the monitor, which leads to lack of clarity in picture quality.
Auto Restart: This is yet another very common issue encountered by the hardware technicians. Often it is found, the computers tend to restart automatically. There are primarily two reasons, which cause this kind of problem. It happens due to corrupt or a faulty RAM, or if the CPU fan is not being properly installed. Any external card installed on the motherboard, like VGA card, LAN card, sound card and others can also cause this problem.
System Slowing Down: Upon using a computer continuously for a long period, the operating system installed pains to depreciate. The system five installed starts getting corrupted and over a period of time system starts to slow down. This phenomenon is even more prominent for those who use the Internet. Cookies and temporary Internet files, which are automatically downloaded into the system, slow down the computer to a great extent. This is one area of computer repairs and services, which deals with software. The most common way to fix this issue is to format the hard drive and reinstall the operating system.
Apart from these, there are numerous other issues, which can be related to computer repairs and services. Computer repairing is a very dynamic subject, by the professionals encounter new problems every single day.