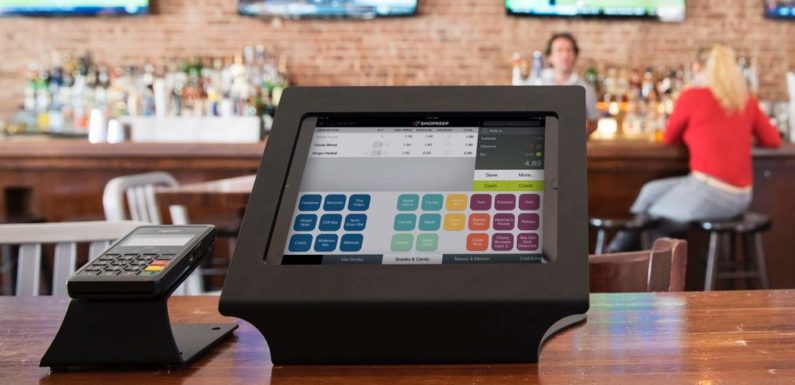 An entrepreneur's primary aim is to diminish production inefficiencies in their business environment with the intention of optimal production. Running the day-to-day activities isn't an easy job. The key to business success is always keeping a firm grip on your affairs. Since there is always a profit motivation behind every move, adopting new technologies that simplify the business process is the best approach to take.
It is vital that a food-joint owner has excellent knowledge of all areas of the business including staff, inventory, promotion, profits and many more. To facilitate this, you need a simple point of sale software with the associated hardware that will make it simple to manage your affairs.
A point of sale (POS) software records all the sales related data and can give you a comprehensive report at any moment. But with proven ability for manual systems to sometimes fail, adoption of better data storage means via cloud services can save you a lot of resources. Restaurant businesses, either small or significant, are making a migration to cloud-based POS because of its simplicity and mobility over the traditional manual system. What are the available benefits?
Increased Mobility and Flexibility
Although all data accessible in a cloud-based POS software is entered manually at the source, those with proper authorization can remotely access the data from any location. It is a versatile system and can run in multiple operating systems and devices. Your restaurant's staff can even accept credit card payments and instantly transmit the receipt to the client. Remote access is available 24/7.
Profound Security
Considering all of your business' data is stored in a cloud, you aren't at risk of running out of space as well as experiencing some security threats. In compliance with updated cyber security topologies, your service provider will most probably have a sophisticated security mechanism installed that ensures all your data is safe at all times.
The majority do these by keeping your information in numerous off-site locations that allow full-time access. Your restaurant's capability of providing risk-free credit card payments systems also relies on the updated level of your POS.
Lessens Labor Cost
The main problem that most restaurants face is poor record keeping that roots from a manual system of entry. Staff will eventually end up wasting a lot of time correcting these errors instead of utilizing the same time to cater for the precious business customers.
Since you have a lot of pressure in running most of your food business functions, you'll need more labor. Conventional POS systems require a lot of human input, but with a cloud-based system, the need for such is eliminated. You get better consistency and access.
Less Downtime
When a manual or traditional POS system encounters a problem due to a virus or anything else that might cause the system to crash, returning it to normal takes time. Cloud-based systems are serviceable remotely. You can even receive an upgrade without a lot of hustle. The servers are always backed-up, configured appropriately and monitored without the owner of the restaurant looking into any matter.
Increased Profitability
Cloud-based POS systems are delivered to business as software as a service. You have no obligation of paying any upfront fees whatsoever. Updates are administered automatically to the cloud. With a manual system, you need to pay some upfront fees for installation of hardware, yearly maintenance and any further upgrades. This will make your restaurant incur very high costs which are different from the cloud-based POS system.
Integration with Other Services
Since you are using cloud-based software, your different business functions can easily synchronize by utilizing other vital software to make work easier. It can connect with:
Accounting software
Gift cards
Banking services
Digital loyalty programs
Cloud technology has developed very rapidly in recent years and gives small and large businesses the opportunity to access reliable and efficient POS services. You will never go wrong with cloud computing.