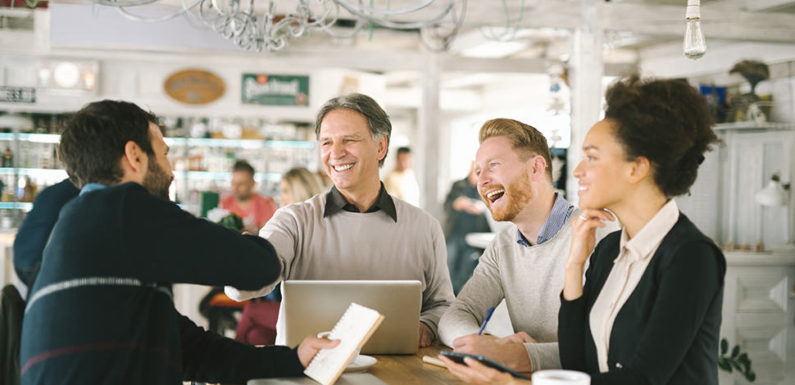 Sales and marketing teams have long had a notorious rivalry. Thankfully, companies are now beginning to notice that they can't let this continue. Both sides are slowly being encouraged to align for overall better-quality leads. However, plenty of them still misses the mark by not recognizing an important aspect of the collaboration process: closing the loop.
Communication should go both ways. It is common for marketers to give information to sales teams, but that's where it stops. As a result, a lot of opportunities go to waste on what could be stellar lead generation and higher customer retention rates. Closing the loop makes sure your sales and marketing teams feed each other information that can help continuously refine their goals and targets.
There are actionable steps to remedying this situation. Here are some of the ways salespeople can help the marketing team generate quality leads.
Develop or Refine Buyer Personas
Buyer personas are a great way to understand and categorize your target market's needs. Sales and marketing teams must be willing to continuously test and create which profiles are the right targets, and what tactics they can do to nurture the company's relationship with them.
Buyer personas take a lot of work to identify, which is why it's crucial for teams to collaborate.
Some of the most common information to collect are:
Demographics
Educational attainment
Industry background
Company size
Job role and title
Knowledgebase
Skillset
After the sales team points out their suggested targets, marketing will flesh out the personas. Through marketing efforts, the teams will observe if these personas have a high conversion rate. If they do, then this new group will be integral to ongoing sales and marketing tactics.
Once you've narrowed down your buyer personas, you've got the foundation of a good lead.
Collaborating on Sales Materials
PandaDoc cited a CSO Insights study which showed that salespeople dedicate 32% of their time to searching or making quality content for their clients. In reality, the sales team doesn't have to work on their own for this task.
The marketing team is an expert on content creation. Encouraging sales to pitch topics they think will be useful to their proposals and presentations can promote efficiency. In the end, salespeople can create a more personalized approach when talking to a prospective client.
Besides taking suggestions, the marketing team can listen in on calls and discuss insights with the sales team about how they can address the other needs of their clients. Having the marketing team develop content for sales is a significant first step in capturing a lead. The result is none other than an influx of quality leads.
Identify KPIs and Schedule Regular Reporting and Evaluation
Each team has their metrics. This doesn't mean both can't discuss and pinpoint common KPIs, though. Many of these are either interrelated or affected by the other. Some of the most common KPIs you can review together are the following:
Cost per acquisition target
Landing page conversion rate
Client engagement rate
Lead generation
Email marketing data
Customer retention rate
Reviewing your SEO strategies can also prove to be helpful when you do an audit. Scrape through your site and identify the things that still work or don't. Updating your keywords and researching for ways to have a high rank on search engines can prove to pay off for organic search your prospect clients may perform.
After agreeing on which data to review and analyze, set regular meetings between both teams for routine check-ups and alignment. Throw around ideas, discuss, and clue each other in on what each your efforts are. This inclusive approach will also foster camaraderie and help both sides understand the vital role each plays in the lead generation funnel.
Asking and Reporting Customer Feedback
Data automation tools allow teams to manage and share data more effortlessly nowadays, and this is something both departments can use to their advantage. Customer Relationship Management (CRM) software contains some of the most crucial data points that sales and marketing teams need to consider when executing their strategies. Having a shared spreadsheet both sides can refer to is an excellent backbone for discussion of what they can improve.
The right tech present is not enough to keep things snowballing. Department heads must ingrain this kind of collaborative culture in both teams and explain why such changes in processes are crucial for the growth of the company. SCORE highlights that when marketing and sales teams work and streamline processes together, they can close 67% more leads. That's a number you can't ignore.
The Bottomline
Sales and marketing may have different functions, but it doesn't mean they can't share common goals. You want to make sure your company is doing great and working efficiently. All data points to higher conversion rates and revenue when both teams work together. Nurturing this critical partnership will only bear positive results—it's only a matter of when you want to start.